Today, advertising is an integral part of everyone's daily life. Many people think that they can get along just fine without advertising, but that is not the case. We encounter advertising everywhere. Particularly many advertisements can be seen on the Internet. Namely in popular social networks. Instagram, Facebook, Twitter, and YouTube are the most popular platforms with entertaining and useful content and advertising information. Furthermore, it has recently become popular to use YouTube for advertising.

Do you have a business and want a lot of people to know about it? Are you looking for the best platform for advertising? You can't decide if YouTube for advertising? Then this article is especially for you!
You will learn a lot of interesting information about the YouTube platform. Besides, I'll tell you about the popular option to promote business on YouTube. And then, we'll analyze the advantages and disadvantages of using YouTube for advertising.
YouTube for Advertising as a Marketing Tool 2022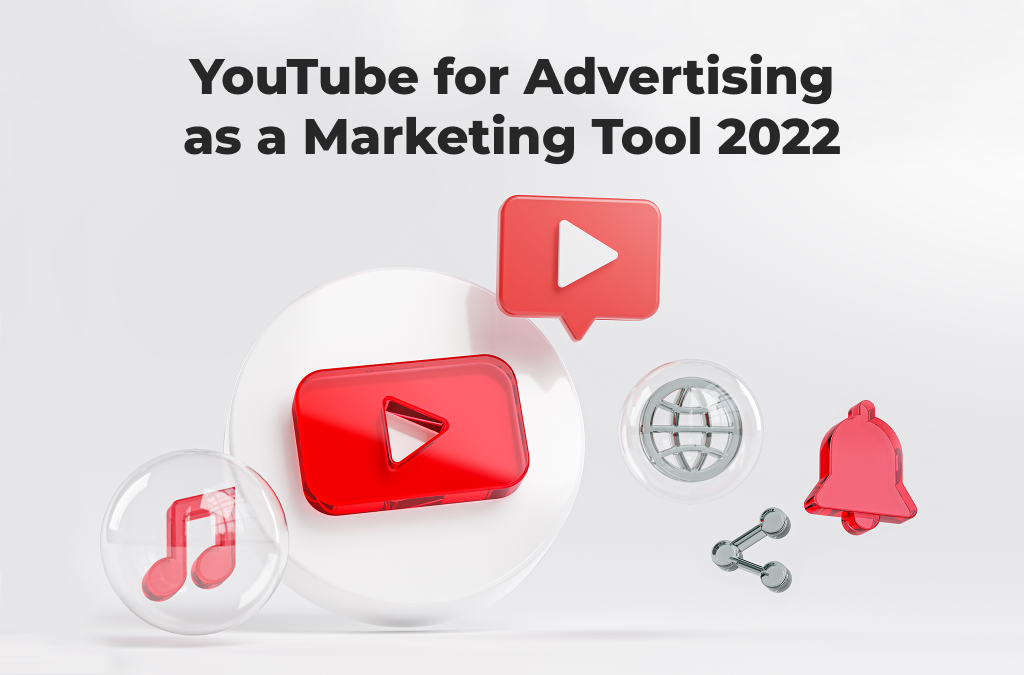 Everyone has probably watched YouTube videos at least once. This platform is one of the largest social networks in the world. More than 2 billion active users per month visit YouTube. Users also find it very easy to buy YouTube subscribers to have a steady growth. As the statistics show, more than 75% of the population aged 13 and older use this social network for various purposes. That's why this platform is interesting for advertisers. Although YouTube for advertising is used quite recently. But the use of Youtube in marketing is the best option for a cost-effective advertising campaign. Because:
Average price per view: $0.026;
Viewing rate: 31.9%;
Minimum CTR of views: 0.514%.
But what is the success of YouTube for advertising as a Marketing Tool? Since there is a huge audience on this platform, you can get attention from them in different ways. After all, you can place various kinds of advertising on YouTube. That's what thousands of brands use, successfully promoting their products through this channel. Nowadays, the inclusion of advertisements on YouTube into a business's marketing strategy is practically obligatory. Moreover, regardless of the industry or niche of your business. But for this channel to be the most effective, you need to choose the best type of advertising. And also follow the recommendations for its creation and further analysis of the results.

Types of Advertising on YouTube
Using YouTube for advertising involves placing advertising content in various videos. Moreover, it is possible to post on this platform:
video advertising;
text advertising;
graphic advertising.
But video advertising is considered to be the most popular and commercially profitable. Therefore, before using YouTube for advertising I suggest you learn about different types of video advertising in more detail.
Video advertising has several types, namely:
In-Stream advertising with the ability to skip. (This type of advertising is used to increase brand awareness and interest in particular products. As well as attracting traffic to the site. These video ads are displayed at the beginning, middle, or end of the video).
Advertising In-Stream with no skip option. (These are small clips of up to 15 seconds. Also, these kinds of ads run in different places in the video. However, it is not possible to skip it. The viewer views the whole ad. This type of advertising is advantageous if you use YouTube for advertising).
Video Discovery advertising. (This is a promotion system that involves advertising in a list of similar videos or on search results pages. Video Discovery is suitable for those who want to increase the popularity of a particular video on the platform. It is not required to show a link to the site).
A splash advertising. ( Firstly, these are small ads of 6 seconds duration without skipping. Secondly, it is an effective solution if you need to remind potential customers about your brand or online store quickly).
TrueView for Action advertising. (This is skip advertising. What's more, it includes a companion object, a customizable overlay with a call to action, and an end screen saver. And most importantly, suitable for businessmen who want to increase the number of clicks on the site).
Business Promotion on YouTube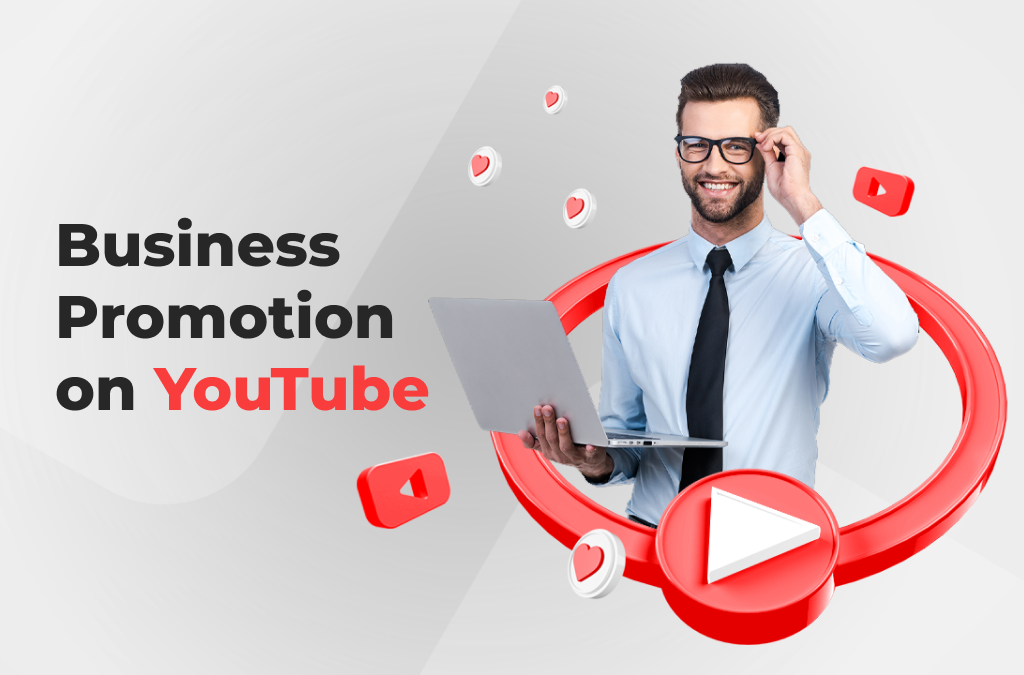 For your business to become popular and successful, you need to use modern and effective ways of promotion. The above types of advertising may not be effective. Because the viewer does not get enough information about the product or online store. But don't rush to get upset and think that YouTube for advertising is no good.
Having your channel on the YouTube platform is one of the successful ways to promote a business that continues to gain popularity. It is a good addition to the overall marketing strategy, with the help of which you can increase brand awareness among the target audience. Moreover, get additional sales.
Creating and developing a video channel is not an easy process. Besides, not all businessmen understand what benefits can be derived from it. And whether it's worth creating a video channel at all.
My answer: you need to try to create a video channel! After all, with the help of video, you can sell your products and services. As well as interact with your audience. Videos, which can be as a product advertisement, will be a great addition to the online store. And most importantly, it's another great way to promote your business and use YouTube for advertising.
You and I have learned about the types of advertising and how you can use YouTube for advertising. And besides this, it's time to learn about the advantages and disadvantages of advertising on this platform.
The Pros of YouTube for Advertising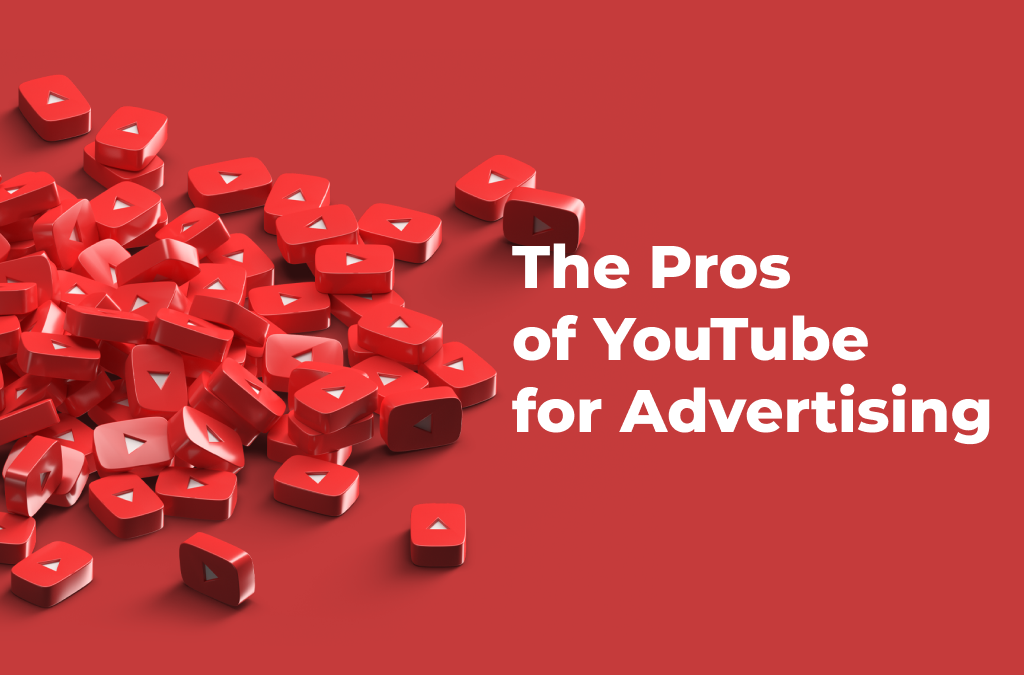 YouTube for advertising guarantees the following benefits:
Direct contact with the audience. Through advertising on YouTube, you can openly and informally tell viewers about your products and services. In other words, talk to customers in their language in a comfortable environment. That way you can get potential customers interested. In addition gain credibility.
Selection of target groups. The right approach to setting up advertising will allow you to reach exactly those groups of people who are most interested in the products offered.
Efficiency and simplicity of work. You don't need to have special knowledge to create ads on YouTube. It's enough to create a Google Ads account and follow the instructions for setting up campaigns.
Convenient analysis of advertising effectiveness. Through your Google Ads account, you can find out the number of ad views. And also fix the budget for promotion. Furthermore, YouTube has its own data analytics system.
A strong emotional effect. Video + sound is the strongest combination that has a powerful emotional impact.
You're missing out if you don't use YouTube for advertising! After all, many of your competitors are already using these features and are happy with the results.
The Disadvantages of YouTube Advertising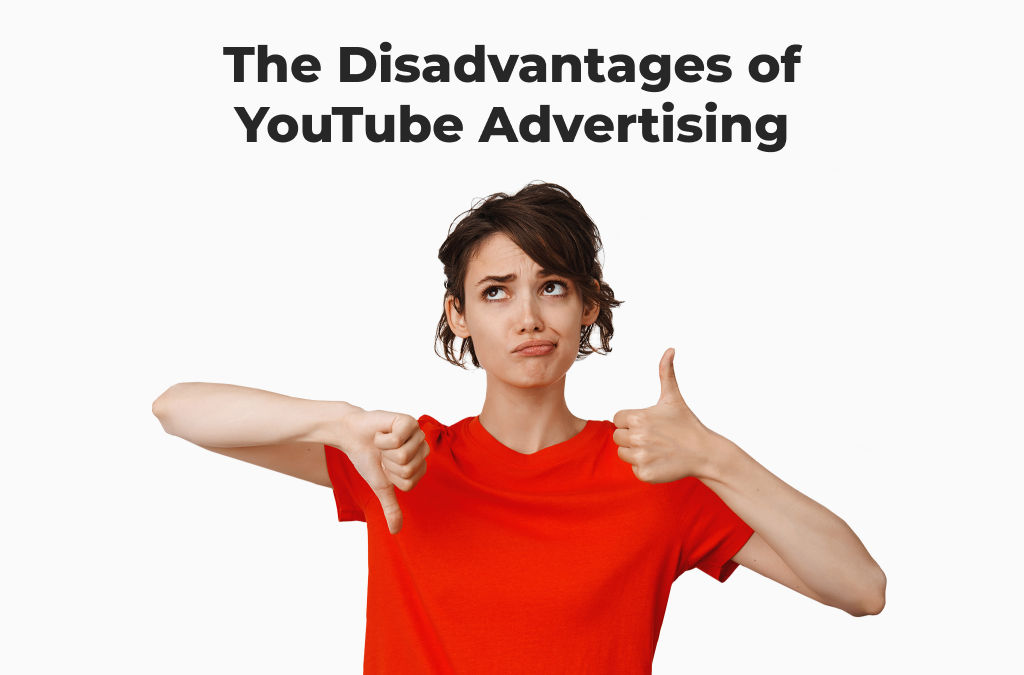 Along with the obvious advantages of YouTube for advertising, there are also certain disadvantages. Although, to tell the truth, they are not that significant. For example:
Obtrusiveness. As you know, even a short ad in the video people do not like. Moreover, the frequent display of ads can cause negative emotions in people, because it is too intrusive.
Internet bandwidth. After all, watching videos requires a certain bandwidth of the Internet channel used by each visitor to the online resource.
Advertising budget. Promoting products or services through videos will require a budget. Small companies are unlikely to be able to afford this type of advertising.
Best Recommendations
Before using YouTube for advertising, remember that the first 5 seconds of a video ad are crucial. Because during this time the user decides whether he will watch your video further or not. Try not only to capture the viewer's attention but also to interest him. And also don't forget to logically integrate the first mention of your brand in this time frame.
Using re-marketing, your YouTube advertising will be more effective.
Don't forget to self-direct the user and tell them what to do next. For example: visit the website, learn more about the product, download the app, try a sample, go to the brand channel, etc.
Make sure that everything in your videos is organic. What's more, don't forget to use creativity! Share emotions, intrigue, and tell stories. This can get your customers interested.
Use YouTube for advertising of various kinds. For example, targeting, different placement channels, settings, etc. Try it until you find the most effective options that help you get the most out of your ads.
Conclusion:
YouTube for advertising is a must have in 2022 as the number of platform users grows daily. If you haven't tried any of the presented formats and types of advertising, it's time to start testing them out! For any business, the best way is to get to know each one and test its success. Thus, you will find the best advertising option for yourself. Believe me, YouTube is the most winning option to effectively promote your business. After all, this platform connects you to the people who are most important to your business. Start using YouTube for advertising today!