Useful Website Development Tips and the Best HTML5 eCommerce Template
The best HTML5 eCommerce template can become a great basis for your business website. They have great responsiveness, are customizable, and available in a variety of topics and designs. However, not all modern templates can satisfy the needs of small and medium businesses. That's when you may think of developing a website from scratch. And while it may seem a complex task, it is can be achieved with the help of proper knowledge, tools, and technologies.
As you may have guessed, in this post we will talk about creating your first HTML5 website. We will also touch on various factors that make a website noticeable. For example, we'll talk about responsive design and popular technologies that are used by modern websites. Moreover, later in this article, we'll compare building your website with using ready-made templates. Then, we'll give you a top-3 selection of HTML5 templates by Zemez that can be used for various purposes.
If you are looking for more materials and tips from our team, feel free to visit our blog. We regularly publish articles about new solutions by Zemez as well as useful guides on how to use them. They are written in plain English without unnecessary complex terms and are easy to read. From the top 10 responsive HTML5 website templates to multipurpose Magento2 themes, there's always an informative article for you to read.
Creating an HTML5 Website From Scratch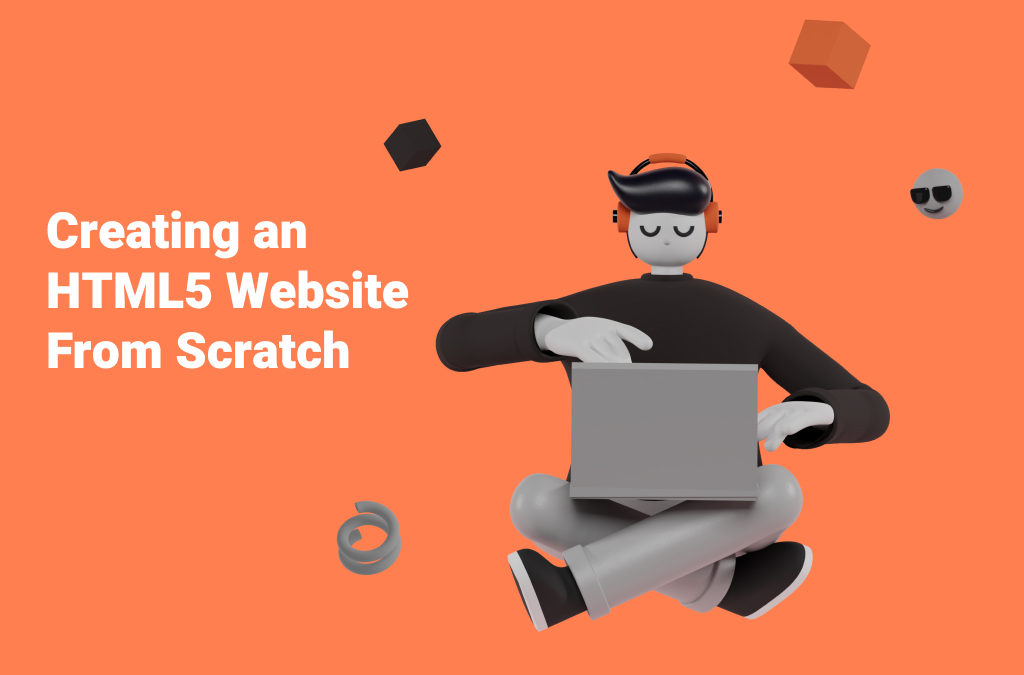 Building a website from scratch is a good option when you can't afford to hire a web developer or ordering the best HTML5 eCommerce template. It is especially useful when you want to learn something new and improve your skills. However, any kind of web development is a multistaged task. Even if you aim to build a simple one-page website, there are a few things you need to know before starting to work on it. Here's what any website owner needs to think of before building a site from scratch:
Buying a domain;
Purchasing hosting;
Writing the HTML code;
Applying CSS to your website;
Working with JavaScript.
Even if you have decided to develop a website according to your business idea, you must take care of purchasing hosting & domain first. A domain is an address of your website on the Internet. It allows your clients to easily open your website on any modern device. A domain name needs to reflect the mission of your business. After purchasing a domain, you need to open a hosting account. It serves as storage for your website pages and can be connected directly to your domain. After that, you can start developing your website.
Modern Technologies Used in Web Development
Any website begins with HTML code. The latest version of this markup language, HTML5 offers multiple advantages for your website. For example, this version of HTML provides improved page ranking, a better user experience, and other great benefits. However, a website can't be complete without CSS. This technology provides proper styling for your site making it easier to comprehend. Its latest version, CSS3, provides various benefits that can visually improve your website. These and other technologies are widely used in any modern HTML5 eCommerce template.
JavaScript is a language that plays another important role in web development. This technology powers various parts of modern websites such as plugins and scripts. Moreover, it improves the level of interactivity that your website has. Many simple forms as well as complex sliders and galleries use JavaScript to work properly. This language made possible many important features such as login pages, back-to-top buttons, etc. Other important uses of JavaScript include:
Interactive webpage behavior;
Zooming and hovering animations;
Changing button colors;
Dropdown hamburger menus;
Web apps development etc.
The Role of Responsive & Mobile-Friendly Websites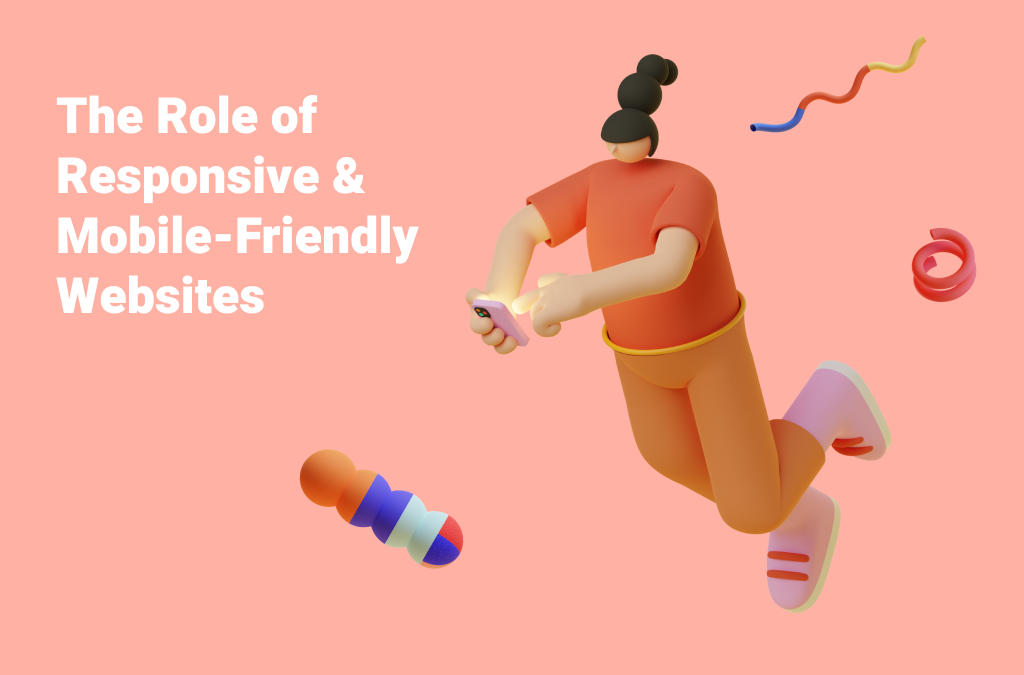 Many modern websites alongside any HTML5 eCommerce template have to be responsive & mobile-friendly. This means being able to adapt to any screen resolution. Such a design reacts to user's behavior and creates a comfortable user experience. Moreover, a responsive site can be easily used on tablets and smartphones. And because more & more people own smartphones, having a responsive website allows you to reach a higher number of potential customers. The Bootstrap 4 framework can help you in developing a modern & responsive website. This technology is free-to-use and is quite simple. Moreover, it gives you more control over the design and content of your future site.
Mobile-friendly websites play a great role in creating a successful business nowadays. With a well-designed mobile website, you can easily promote your services through any device that has access to the Internet. Moreover, if such a site is well-designed and has useful features & creative content, it can help you in increasing conversion and attracting more regular customers. Most importantly, your website will help you create an unforgettable image.
The Advantages of Using the Best HTML5 Website Templates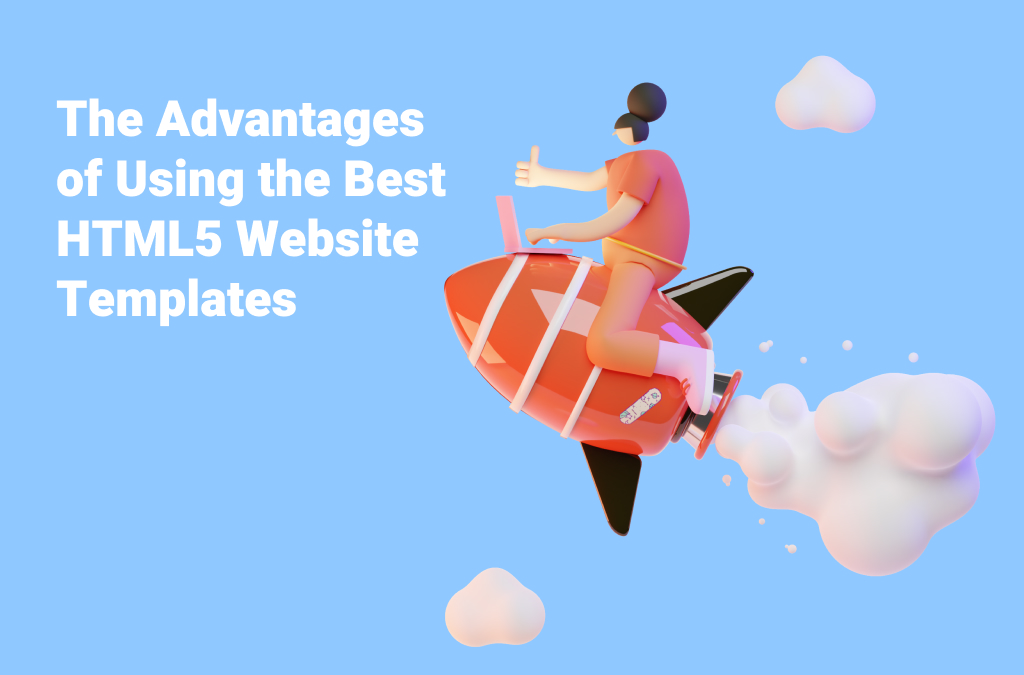 As you see, there's a wide variety of affordable tools for web development. However, you may still wonder what to choose when it comes to the process of building a website. That's why website templates are so popular nowadays. They allow you to quickly create what you need just by changing certain settings. For this reason, many website owners decide to go for the best HTML5 eCommerce template. Choosing such a template has a lot of advantages, for example:
Affordable cost;
A variety of designs;
Better accessibility ;
Rich functionality;
Easy navigation;
Customizable UI.
Moreover, with any HTML5 template, you can significantly speed up your website development. They are also easy to get started with as such solutions don't require specific knowledge. Even if you have just a basic understanding of how a website works, you can quickly build a website that you'll be satisfied with. Web developers can also benefit from using such solutions. With a variety of customization options, any HTML5 template will give you a wide range of opportunities. With their help, you can establish an informative website of any complexity that reflects your business goals.
A Wide HTML5 eCommerce Template Range by Zemez for Your Website
At Zemez, we make every effort to provide you with reliable and affordable solutions for any kind of website. Our main goal is to help you create websites quickly and effectively. The templates and landing pages we offer are designed to meet various needs. They can also boast of superior performance and a high level of customization. Any HTML5 eCommerce template we offer also fits a wide range of topics that matter in the modern business world. Whatever your area of work is, rest assured that we will supply you with a suitable solution for your future site.
Besides templates and website themes, we offer a wide range of additional services. They can be of great assistance when it comes to professional website development. Our services can help you increase the visibility of your site in various online search engines. Also, we can help you translate your website to other languages and add more content to it. If you'd like to have a logo for your website created by our expert team, we will be happy to help you. Now, let's look at the top 3 HTML5 templates that Zemez offers:
Neon – Neumorphic Mobile App Website Template
If you have ever been looking for an impressive and innovative website solution, the Neon HTML5 template may be a good choice for you. It is based on the new design concept called neumorphism. This solution is a breath of fresh air in the world of pre-designed templates. It is quite an informative and visually pleasing solution. Moreover, it has a wide range of well-animated blocks and sections that are also content-rich.
This solution has 4 various homepage layouts and a dozen of other noticeable features. For example, it comes with a set of diverse headers and footers. They simplify the navigation process for your visitors. Moreover, it allows them to easily find what they need on your website. You can also use well-designed pricing tables as well as services and testimonials sections. With their help, it will be easy for you to provide all the necessary information to your soon-to-be clients.
Airy – Drones Store HTML Template
With the development of modern technology, camera drones have become hugely popular. If you're looking to establish a quality website for your drone store, we can help. The Airy drone store HTML template is a perfectly crafted multipage template with a modern template and lots of content. It has various options and features that include a full-width slider, a clean design with smooth typography.
Our HTML5 eCommerce template can also offer a wide range of working forms. They can be used with newsletter and contact pages. But most importantly, it has everything you need to set up an online store for drones. Airy has various pre-designed & eCommerce-ready pages. They offer you a bunch of tools that simplify and speed up website development. With our solution, you'll quickly have a fully functional website for your drone store. It will help you promote services and share important news, too.
Bandico – HTML5 Music and Band Template
The success of many music bands these days depends on a high-quality online presence. That's why well-designed websites make such a difference. It is especially true when you promote yourself on the Internet. In any case, our HTML5 music and band template will be a perfect starting point for you. It has a wide selection of features oriented towards websites of musical topics. This solution will help you establish a powerful online presence.
For example, Bandico can offer you an informative representation of your releases. It has integrated sliders and audio players that are perfect for this task. The gallery allows sharing the latest tour photos. You can also post news about your upcoming events. With a range of eCommerce-ready pages, you'll be able to sell CDs and merch on your website. The template also guarantees a high level of customization. This means you'll be able to create a wonderful and unique website for your music.
Best HTML5 eCommerce Template: Conclusion
We hope that this post has provided all the necessary information to you about the HTML5 eCommerce template collection we offer. With our tips & suggestions, you'll surely know how to build a spectacular site. No matter if you plan to build a multipage news portal or a personal portfolio website, our solutions will always be of use to you. We also encourage you to check out our various products & services. They will be suitable for your site regardless of the coding experience you have.
If you are looking for the latest articles by Zemez, don't forget to like us on Facebook. Also, feel free to follow us on Instagram. There you'll find more news & guides. We also post updates about HTML5 templates as well as WordPress, PrestaShop, and other themes. And if you have questions about our templates, our friendly support team will be glad to help you. We will happily answer any questions you may have.