Should You Hire Top Web Developers for WordPress in Ukraine?
Ukraine is one of the most popular destinations for IT outsourcing. The local hourly rates are much lower than in the USA and Western Europe, but the quality of services is praiseworthy. Ukraine supplies some of the best talents for software and website creation, including WordPress top web developers.

Outsourcing gives access to excellent talent at a low cost. In Ukraine, almost 200 companies work with WordPress obviously. Here we advise you to check the list of best free WordPress themes to start with. If you are thinking of hiring a dedicated team or augmenting your staff, here are the key things to know about local web development services in 2022.
Reasons to Hire WordPress Developers in Ukraine
Moreover, the average WP specialist in Ukraine has impressive experience in coding and speaks English fluently, which allows you to hire a Ukrainian development team easily. Providers can assemble a team for projects of any scale and complexity. Top-rated companies in the biggest cities have comfortable offices equipped with all necessary hardware and software, including security systems. Here are the top six advantages top web developers should have:
1. High Quality of Services
Top-rated firms in Ukraine have worked with such brands as Universal, Nestle, Jaguar, Harley Davidson, and Clinique. Their portfolios attest to the quality of services. Companies from all over the world outsource software and web development to Ukraine.
One of the reasons is educational standards. Surely, local universities and institutes prepare highly qualified specialists. Every year, over 20,000 fresh graduates are added to the national talent pool. Secondly, as IT is such a robust industry, it is also highly competitive, so development providers have to do their best.

2. Transparent Pricing
Not only are the hourly rates comparatively low. Reliable top WordPress developers also provide clear estimates. When deciding on an optimal budget for your project, consider two factors:
● The location of the team (for example, the services of a WP developer based in Dnipro could be cheaper than the average rates in Kyiv).
● The required level of experience (this is a reasonable marker of quality so it is always preferable to go for seniority in case of complex projects).
3. No Language Barrier
For Ukrainian IT specialists, English is a must. Local companies often provide in-house courses for employees. The vast majority of developers have at least Intermediate English, with around 40-45% of specialists at the Advanced level. This means that there is little to no language barrier.
4. Flexible Cooperation Models
Moreover, local companies are impressively flexible in terms of outsourcing and outstaffing. They can provide hand-picked specialists quickly, taking care of all recruitment-related costs. Companies can scale dedicated teams up or down relatively easily. You can also hire one or two developers for a basic project or to add specific expertise to the in-house team.
5. High-Quality Standards
The quality of services is well-known. A hundred companies from The Fortune 500 list have used the assistance of IT businesses based in this country. Through outsourcing, for instance, you will reduce costs without sacrificing quality.
6. Delivery on Time
In web development, delays can prove costly. Ukrainian providers develop realistic timeframes and strive to deliver outsourced projects on time and within budget. As long as you choose your company wisely, you should not worry about losing market share due to unexpected postponements.
How to Choose an Agency
With so many companies advertising outsourced development for WordPress, making a choice is tricky. The level of supply is hardly surprising, given that this CMS is one of the most popular ones in the world. To find a company you can trust, pay attention to:
● Expertise level
This may seem counterintuitive, but a company specialized in WordPress may actually render services of inferior quality in comparison with providers whose portfolios are more diverse. For example, they may have little experience working with enterprises or integrating specific business models. Companies with wide-ranging expertise in all the areas of development are more preferable candidates.
● Feedback
Always check the reputation of your prospective provider and user feedback. You can see it on websites like Clutch, where businesses can find firms and rate them once their project is complete. Companies without feedback are either very young or suspicious.
● Scope of services
Make sure the company will provide the entire development cycle, not just a part of it.
● Smooth Communication
Finally, pay attention to the general manner of communication. If a firm provides an estimate without in-depth research, you could expect unforeseen expenses. An honest provider will need to understand your business domain, general requirements, additional services, expected delivery dates, and other details to produce an estimate.
WordPress Themes from Zemez – Top-Notch Web Solution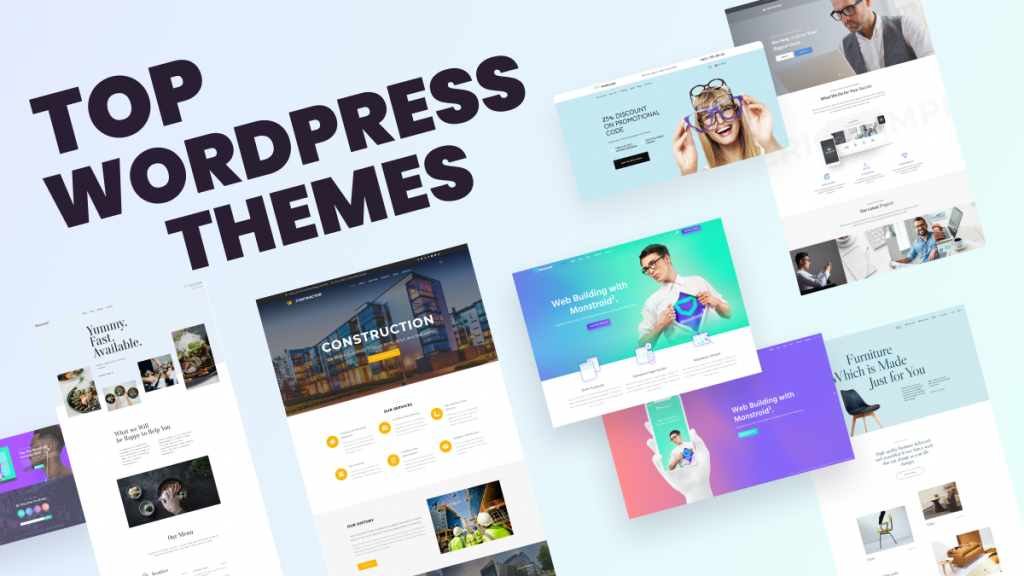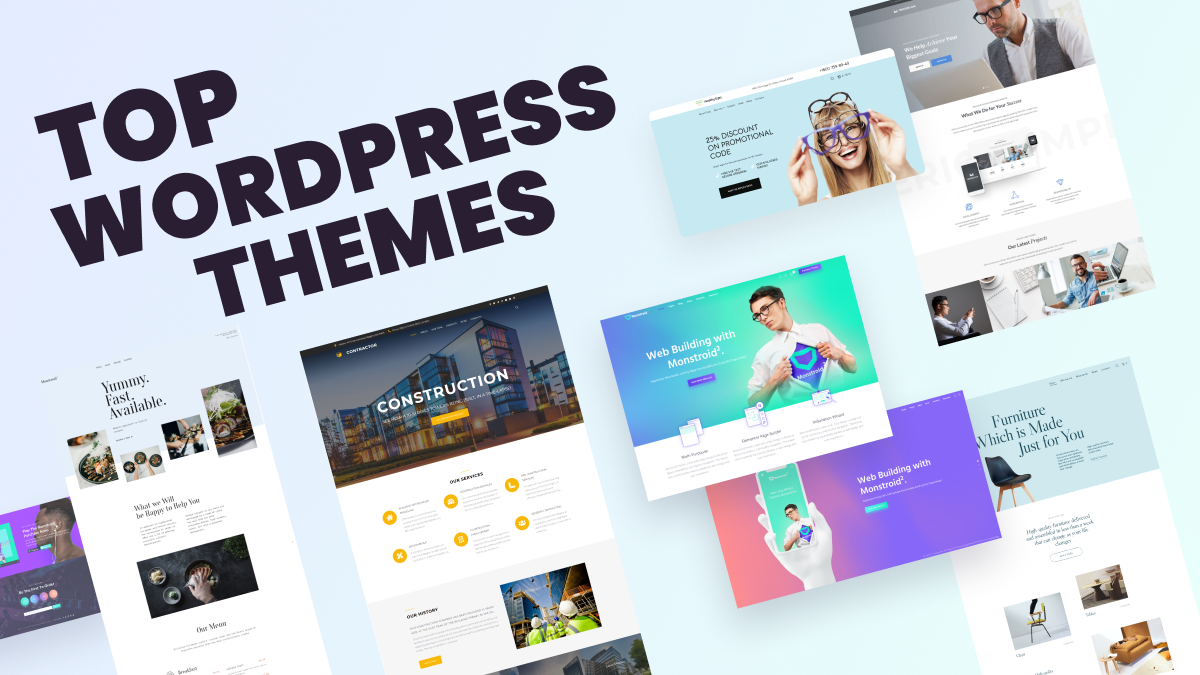 Surely, WordPress is one of the most popular content management systems used for versatile spheres of business including news and magazines websites, blogging of any kind, and eCommerce projects. Everything you need to know about WordPress we have gathered here.
To become the representative of top web developers, one needs to find good themes to create and improve knowledge in WordPress management. In fact, the Zemez team is the leading digital provider that offers easy-to-customize WordPress themes for almost any topic and project. Also, check out the amazing Themes and Plugins by Wbcom Designs.
Also, we have a comprehensive blog, where you can find all the necessary information about WordPress management and detailed reviews of the best WordPress themes.