Customizer. Color Scheme Section
Do you want to change the color of your website's body text? Or you might either need to adjust link and button colors to the existing background? Use
Color Scheme

block to work with colors.

From this tutorial you'll learn how to work with Color Scheme section.

Color Scheme is one of the blocks represented in Customizer, where you can select your website's colors. Try to change colors to your liking to make your website's Dexter
ior more sparkling and alive.
Color Scheme Settings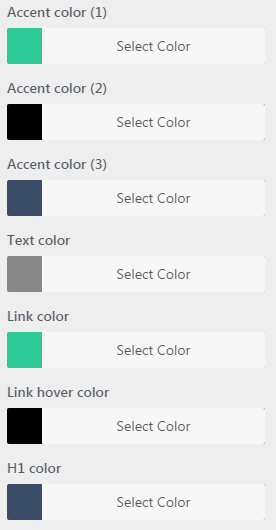 Accent colors – change colors of buttons, links, quotes, etc.
Text color – changes the color of text.
Link color, link hover color – change links color when the link is active.
H(1) color – changes the color of the titles of different importance.
Colors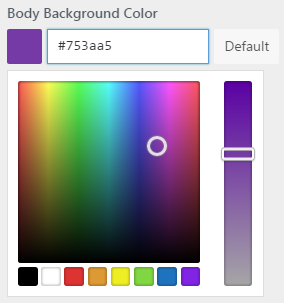 Here you can set body background color, which is the general color of your website's background.
To work with colors click on the Select Color field and choose the color you want to apply using color picker tool.