How to Solve Editing Header Section Issue in Elementor
The header is an integral part of any website. It is also shown on every page of your website. That is why the header building is a very responsible process. Using Elementor how to edit header process will become easier and better. You can do it directly from any page. But sometimes when you need to edit a header section on the page built with Elementor, live page builder, the section options panel disappears on hover, when you're attempting to place your mouse cursor on it.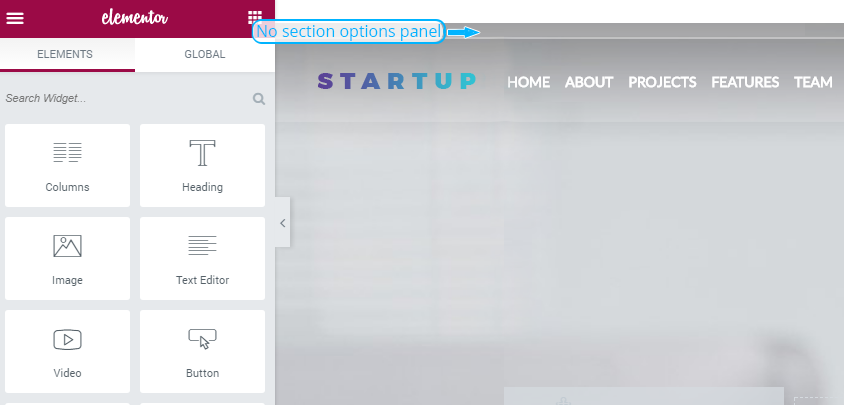 From this tutorial you'll learn how to solve this problem, we'll show how to edit header section with Elementor.
Editing Header Section with Elementor
If you're facing this problem, please, return to the Dashboard. Click Go to Dashboard.  Then navigate to Pages > All Pages tab on the left. 
Here click Edit to edit the page where you're having problems with the header.
Scroll the page down to see Page settings block. Here switch to Header Style settings. 
Select Disable option in Header Overlay menu. Then update the page and click Edit with Elementor button. 
As you can see, the problem is solved, and you can continue editing the section! 
All in all, edit WordPress header with Elementor is always a good idea, as this page builder is smart and flexible enough to make the process of page editing pleasant. In case, the problems with the header appear, you know where to go and how to change the headers. Feel free to customize the header and footer in Elementor and don't question your choices at all.
Thanks to Elementor change header in a few clicks, learn more about extremely modern page editor and build the website quickly. If there is Elementor, there are no problems.