How to Change "Protected" Prefix in Password Protected Posts
As a rule, the posts, protected by the password, have the prefix, as shown on the screen below. From this tutorial you'll learn how to change Protected prefix in the password protected posts.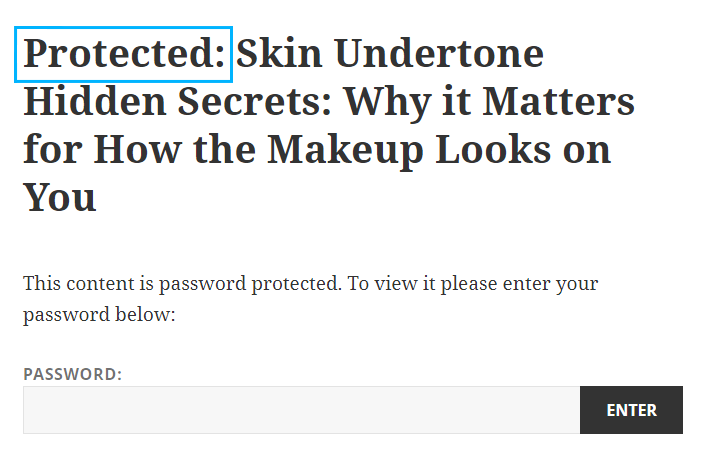 Changing "Protected" Prefix
First, navigate to your hosting server cPanel file manager and open wp-content/themes/theme_name folder. Here locate functions.php file. You can click on Edit button to open it with code editor.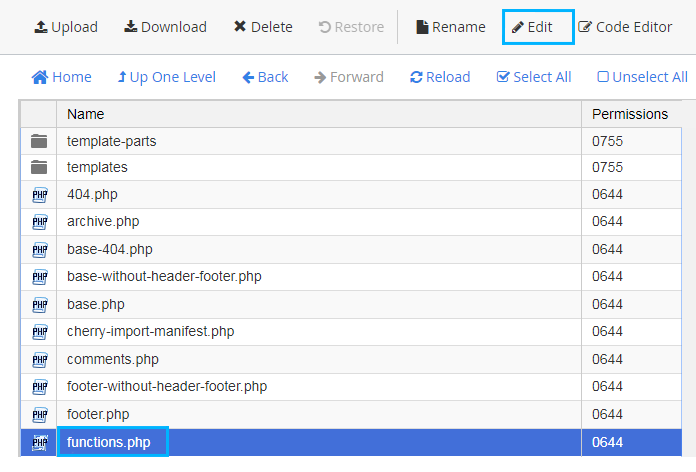 Add the following code to the end of the file.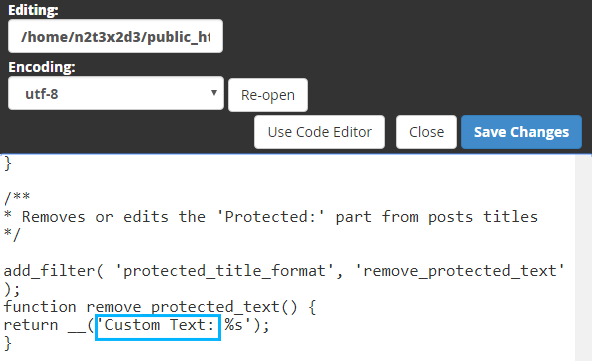 Note, that you can remove Protected text completely, or replace it with your own one. To delete the text remove it completely, leaving only "%s" symbol.
Save the changes. As a result, you'll see your custom text instead of Protected default prefix.