There is not a single person who has not heard about the YouTube channel – a media space that is available to every modern Internet user to watch thematic videos. How many people visit your site daily? 100 or 300,000? Tens of millions of people around the globe watch YouTube videos every day. And part of this audience can become yours. And at a minimal cost.

Despite the worldwide popularity of the video platform, regional restrictions may prevent you from freely viewing the videos you are interested in, or the options themselves and new features of YouTube do not meet the needs of certain categories of viewers. That is why users from some countries prefer to use the list of YouTube alternatives to watch their favorite movies.
Now, remember that there is a list of YouTube alternatives. Yes, they are less popular, but they still have hundreds of times more audience than your site. So why not attract this audience to yourself?
YouTube has many analogs, which are beginning to seriously compete with the media giant and displace it from leadership positions. Other video-watching services were born before YouTube was even created, and new products were introduced as they became popular.
In principle, all sites that are focused on providing video content services to their users are characterized by a similar structure, video hosting, and distribution services. However, the main feature that distinguishes them from each other lies in the business model itself: whether the service is free or paid, whether advertising is used, as well as in technical details and emphasis on certain thematic content.

Today we propose to consider the possibilities of YouTube for your business, as well as a list of YouTube alternatives and their features.
How to Use YouTube as an Effective Marketing Tool for your Business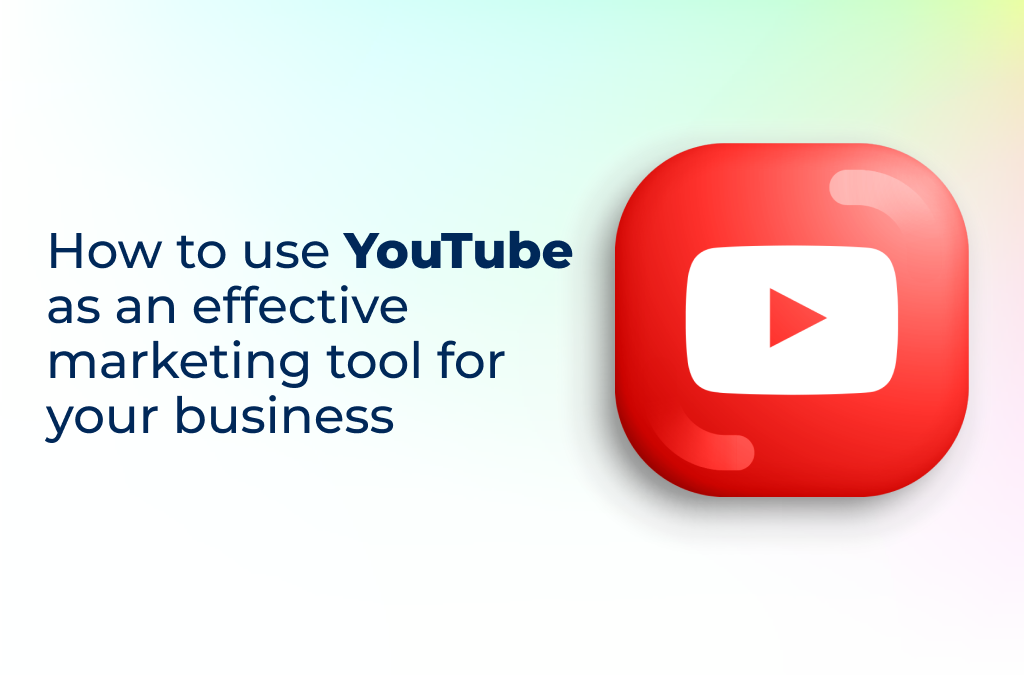 We know for sure that you have been familiar with YouTube and its benefits for a long time. Surely, you also know several businesses that have managed to significantly expand their audience and become popular on this platform.
Without a doubt, this channel is accessible and attracts a lot of viewers, especially young people. Of course, this can be a key opportunity to make your business more successful. Today, many people use YouTube as a marketing channel to promote their blog, personal brand, or business. YouTube contains some really powerful video content. It is capable of transmitting instant messages, here you can conduct live broadcasts. Visual content is much easier for almost all users to understand than traditional articles and blog posts. Agree, don't you? 87% of online marketers now use video content. And it is very important that most of them do it on YouTube.
In addition, you must understand the fact that this video platform is ultimately a content distribution network and, as a result, is ideal for content marketing. Combined with your blog and your social media accounts, it can work wonders. By the way, do not forget to subscribe to our Instagram to keep abreast of the latest news.
Few Tips to Make your YouTube Channel More Effective:
Optimize your YouTube channel. Carefully consider the choice of the name of the channel, and its description. Choose a keyword that will be in the description for your blog or your interests and personal brand, and stick to it. Include it in your YouTube channel name. You will benefit later when you get a lot of organic traffic from searches.
Create awesome YouTube thumbnails. They may seem out of place at first, but thumbnails are the most important part of static images. This is a great tool that you can use on YouTube to attract users. Use professional design tools like Figma to create thumbnails. People don't know what your videos are about before they actually hit the play button.
Keep consistent. What does it mean? You need to clearly articulate your brand values. These are the ones you should broadcast to your audience. It is also important to follow a clear schedule for the distribution of content.
Do keyword research. You should optimize everything you post for search engines. Remember that YouTube is the second most popular search engine today. It is here that more and more users are looking for information every day. Thus, based on your choice of keywords, you immediately get information about what topics are most interesting today. Use your chosen keywords in the title and description.
Don't forget about tags. This is a necessary part of promoting your blog. Optimal – 5 or 6 most relevant tags in the video description.
Create a comfortable structure on the channel. These can be playlists on different topics. This will make it easier for visitors to find information.
Promote your channel with ads. So you will even get an audience that does not use YouTube.
Detailed List of YouTube Alternatives 2022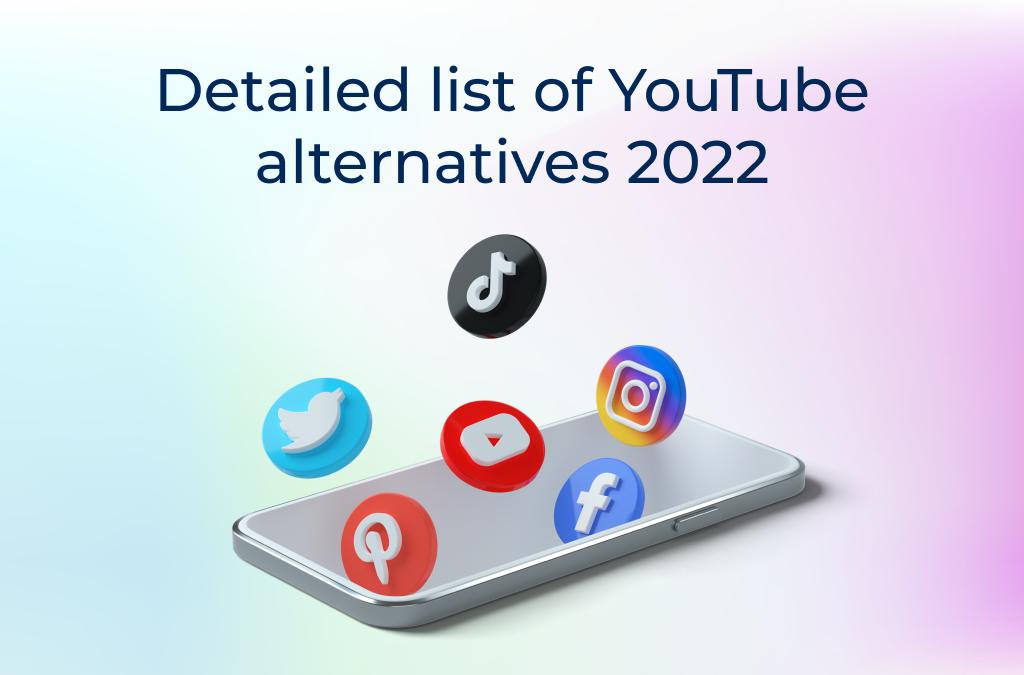 Here are some of the best list of YouTube alternatives for anyone looking to promote their brand. We analyzed their main features and therefore decided to include them in this list. In principle, all sites that are focused on providing video content services to their users are characterized by a similar structure. They provide the same video hosting and distribution services. However, the main feature that distinguishes them from each other lies in the business model itself: whether the service is free or paid, whether advertising is used, as well as in technical details and emphasis on certain thematic content.
Vimeo
Users who value YouTube for content about art should take a closer look at Vimeo. The platform is dedicated to cinema, music, and other types of creativity. It contains a huge number of short videos, clips, animations, and documentaries. Vimeo has become an excellent platform for independent authors.
The main advantages of the service are high-quality content and the absence of advertising. Vimeo is supported by donations and paid accounts. So intrusive integrations won't ruin your viewing experience.
In Vimeo, the user chooses between different types of accounts. The free profile allows you to download only five hundred megabytes of video per week. For comfortable viewing of videos, this is definitely enough. But content makers will have to purchase paid plans.
Vimeo has three unique plans. Their cost varies from twenty to seventy-five dollars a month. The most expensive set includes seven gigabytes of content to download. Along with this, the set consists of the ability to stream on the site.
The minimalist design of the site allows you to quickly understand the device of the service. And the hosting library includes exclusive content. Art connoisseurs will obviously be satisfied with the platform. Among the main disadvantages of Vimeo is the lack of a mobile application.
Advantages:
high-quality content;
free viewing tariff;
user-friendly interface;
exclusive materials;
monetization.
Facebook
Probably, every Internet entrepreneur has already heard that Facebook is the No. 1 social network in the world. Today it has over a billion users. And 70% of them are subscribed to business pages. You don't have to explain how many leads you're losing if your business isn't on Facebook yet. Facebook is not only a convenient tool. It's all about how you use it.
To get the most out of this social network, you need to decide for what purpose you represent your business on this platform. Post new posts regularly, know when your audience is online, run brand awareness campaigns, and promote your successful posts to reach a wider audience. The main advantages of this site include the fact that you can use different video content here: texts, photos, or videos. This means that you can attract an even more audience and interact with them better.
Want to know how to create stylish designs? In this article, we told in detail what trends are in fashion now? You can also follow us on Facebook, we will be happy to answer your questions.
Of course, the popularity of a Facebook business account will help increase brand awareness, and provide social significance. Social media accounts give access to the company, which strengthens the trust of buyers.
IGTV
If we are talking about Facebook, of course, it is worth mentioning Instagram. By the way, you can find us here too. Instagram introduced a new long video format IGTV (Instagram TV) relatively recently. For entrepreneurs, it can become a tool for working with the target audience. IGTV is available both as part of the social network and as a standalone application. By uploading your first video to IGTV, you automatically create a unique channel for your brand and can upload videos ranging from 15 seconds to one hour. IGTV has a shared feed: you can find your favorite channel, watch trending content, or view videos of your followers and recommendations. You can also mark your favorite videos, comment on them and send them to friends.
With the help of IGTV, you can not only diversify your content but also reach a completely new part of the target audience. IGTV provides a unique opportunity to connect with your users. When your customers are willing to search, learn more about you, and watch you on video, your chances of successfully communicating your brand message to customers and being recognized increase.
When using this site, keep in mind that videos are ranked based on user interests, subscriptions, and the most popular videos. Users can search for specific accounts, but there isn't yet an option that searches for videos by genre or topic.
Without a doubt, you will really have a lot of opportunities in IGTV. What can be posted here? It could be before and after videos, or your workflows.
It is useful for business accounts to track the reaction of the audience to certain types of content. Market research can use this data in the future.
Tik Tok
You will also find Tik Tok in the list of YouTube alternatives. It is a new social network format that is rapidly gaining popularity, showing incredible statistics. The number of users of this site is constantly growing, capturing more and more countries. In the global ranking of popular apps, Tik Tok is in 5th-6th place in terms of the number of downloads. Of course, this platform lags behind Instagram and Facebook, but still, it is definitely worth paying attention to. Business in TikTok is a fairly new direction that has not yet reached its maximum development. And this means that you need to start being at the forefront!
The advantages of TikTok are:
1. The novelty of the platform.
2. Huge, constantly growing audience.
3. Simplicity and ease of creating videos using the internal resources of the network, without the involvement of third-party programs.
4. The platform itself welcomes the ability to implement even the most daring ideas.
5. Positive network aura. Positive emotions are encouraged here, which is also very useful for business.
6. Easy integration with other sites, services, platforms, and networks.
7. Lack of competition.
8. Wide opportunities for free and paid promotion of a TikTok business account.
9. The presence of a special account format "For Business".
10. Extensive internal channel analytics capabilities.
To promote a business, it is recommended to use entertaining content, although more and more educational, informational or motivational videos have been appearing here lately. So you can safely experiment, and look for opportunities to implement your ideas. Be sure that even the most daring idea can be implemented here with excellent results.
Make the most of the new, rapidly growing social platform TikTok, regardless of the size of your business. At the same time, it is necessary to take into account the specifics of the platform itself (entertainment orientation) and the needs of your target audience.
Behance
Another platform is popular among designers. It also occupies a worthy place in the list of YouTube alternatives. Behance is the leading online platform for viewing and sharing creative work. It provides a convenient, centralized update and publication of various works for people of creative professions. This platform will allow you to showcase your work and find customers. We also use Behance all the time to showcase our work. The task of the site is to show not only the final result but also the process behind it. At Behance, it is the history of the creation of the project that is highly valued, with the details of the task, the analytical work carried out, materials, and, of course, the result.
Behance users can like and comment on cases, which affects the popularity and potential success of these works. Projects that are highly appreciated by the community can be recommended on the main page and in curated galleries – this guarantees a wave of popularity for the case and the designer himself. Also, the recommendations to the user include the works of the authors they follow and the cases that they like.
Thus, Behance is not just a portfolio site, but a real social network where you can find useful contacts and inspiration, gain followers and increase your professional weight.
How to promote video content?
Do you want to use other platforms from the list of YouTube alternatives? No problem! You might like Twitch. It is an online video streaming platform that allows creators to stream content live to a dedicated audience. Another great opportunity for those who do not want to suffer from the competition on YouTube is Dailymotion. This is the world's largest service, which is among the top three video hosting sites in the world in terms of traffic. As you can see for yourself, there are quite a few possibilities. You can use as many platforms as you need.
At the same time, there are certain patterns that help develop channels and bring certain traffic. The promotion of any kind of content is a complex process that includes many stages. There is no magic formula that works equally effectively for everyone, otherwise, every author would already have a diamond button.
Secrets of successful promotion:
Your content should be interesting, high quality, and stable. The bottom line is that when an author stops posting at their usual pace, the audience moves on to another author. And when the author releases the video again, the algorithm often no longer recommends it to previous viewers as actively. It must be remembered that shooting video is not the only job. Often, editing, music selection, previews, metadata, and so on take more time than the shooting itself. If you want to create quality content, you need to spend time on it.
Increase the total viewing time. Recently, not just the number of video views, but the total time spent by the viewer on the channel has been of particular value. This indicator allows the algorithm to evaluate the interest of the audience in the created content and decide who else can show it and how often. After all, it is important for any platform that the audience stays on the platform and does not leave.
Up-to-date metadata. Through them, the algorithm will have an opportunity to determine who will be interested in a piece of content and where it can be recommended. It's about description, tags, and keywords.
Convenient and clear navigation. We are talking about the design of the channel: playlists, and previews for videos. This is important if you want to keep visitors on your channel for as long as possible.
Advertising. Today, it will be difficult for a new channel without support and investment to quickly gain an audience. A huge number of new videos are uploaded on the platform in a minute. At this rate, there is a chance of being lost in terabytes of content. You can use different promotion methods, depending on your goals or capabilities.
Conclusions. How to get the most out of your channel?
First of all, remember that people are watching you, not robots. Nowadays, individuality and the ability to show oneself are highly valued. If you want to not only get an audience but also keep it, you need to always give feedback. It can be answers to questions, or communication in the comments. Keep a reasonable balance between communicating with subscribers and at the same time not suffering from haters. In any case, stock up on patience, knowledge, and a small number of funds to advance.
Some sites provide other tools – subtitles, built-in translation functions, stories, and video playback speed. Of course, everyone should use it for promotion and development. But creating content and preparing all of the above already takes a lot of time, so sometimes they are sacrificed in order to quickly share fresh content with the viewer. You shouldn't do that. Ideally, if you plan your content in advance, it's much easier to work this way.
Don't forget to keep an eye on your competitors. You should always be aware of what is more relevant today, and what interests your audience. Conduct research, and polls among your visitors. The more information you can gather, the better for you.
Proper work with any platform from the list of YouTube alternatives will help to solve a number of problems. This can be brand awareness, an increase in the number of conversions, online sales, education, and entertainment of viewers, and promotion of goods and services.
And to tell subscribers and users about your channel and new videos, use a variety of tools: email newsletters, Viber and SMS alerts, as well as chatbots in Facebook Messenger and Telegram messengers!