To add various widgets to different page sections you'll definitely need to use a sidebar. Its name in many ways speaks for itself, as this block is located at one of the sides of the page.
From this tutorial you'll learn how to work with the Sidebar section.
A Sidebar is a necessary tool, that helps you make website navigation more easy and comfortable. There are usually multiple widgets to place to the sidebar so that a visitor has a permanent access to them from every page of your site.
Sidebar Locations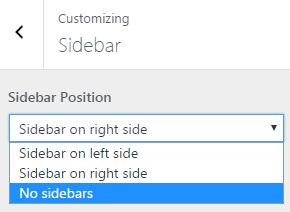 You can choose a location for your sidebar on the website's page.
Sidebar on left side.
Sidebar on right side.
No sidebars.