From this tutorial you'll learn how to add tags in Restaurant Menu plugin.
Adding Tags in Restaurant Menu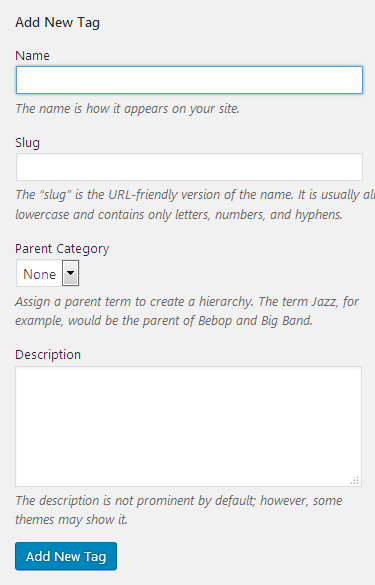 Name – fill in the name of the tag in this field.
Slug – here you should add the slug to use for this new tag (it will show up in the browser address bar as a part of the item address).
Parent category – here you can select the parent tag if you want to create a child tag related to one of the parent tags. You can otherwise select None if you want your new tag to become parent one.
Description – add the short description for the items associated with this tag.
After you've filled all the fields you can click Add New Tag to save the new tag.
You can view the list of existing tags on the same page. Hover on one of the tags to see the options available for it (Edit, Quick Edit, Delete, View).