In this tutorial, we will view the new SEO URL feature in OpenCart 3.0.

In order to find it open Admin panel and navigate to Design tab, it includes SEO URL.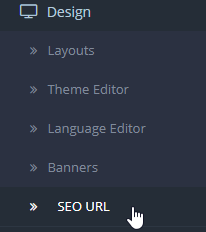 This section includes all of the SEO Keywords configured for each category, product, or page.
By default, they are all in English and will work when your frontend language is English. To change that hit the Edit button on any of the entries you prefer. We will go with the About Us page, which is the first one in the list.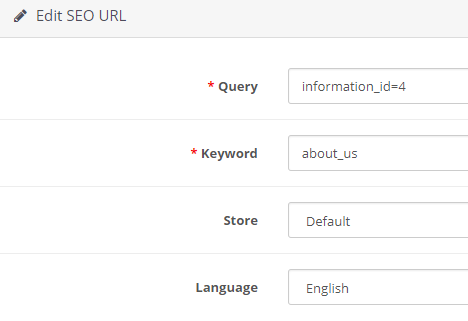 Query: information_id=4


Do not edit it, it is a page ID.

Keyword: Change the existing keyword to the one you will use with the new language.
e.g.:

about-us (English) – über-uns (German)

Store:

Default

Language:

Select the new language you want to use for the SEO URLs

.
When you're done, click the Save button.
We hope this tutorial is helpful!