In case, you use Product Image for Swatch and want to change the swatch size on the Product Page, do the following: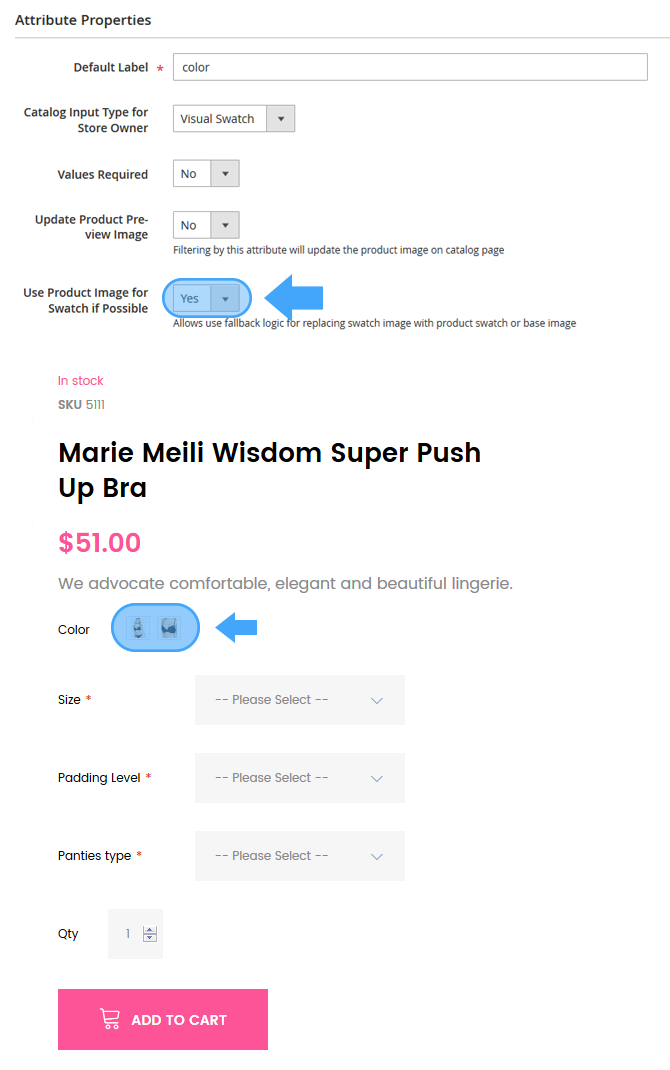 1. Go to your root Magento folder.
2. Then you need to open app/design/frontend/TemplateMonster/themeXXX/etc/view.xml file and add the code below:
"XXX" here is you theme number.
"TemplateMonster" is your theme vendor.
---
You need to paste code after the <images module="Magento_Catalog"> section.
Replace "100" with the appropriate height and width values.
---
3. Remember to save the file changes.
4. Now you need to clear Magento cache.
5. Reload your Product Page and check  the results.