➤ Here you can find the instructions on how to change the typography of your store.
1. Click the Stores > Settings > Configuration.
2. Then choose the TEMPLATEMONSTER > Theme Options in the left side menu and you'll move to the module settings interface.
3. Click on the Store View: Default Config.
4. Select a Store View or Store you want to modify from the option dropdown.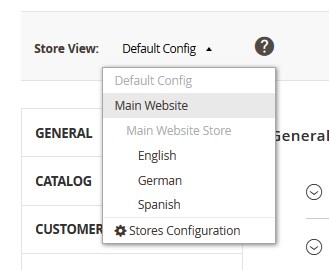 5. Confirm the scope switching in the pop-up window. Press "OK" to confirm.
5. Go to the General section.
6. Expand the Typography tab.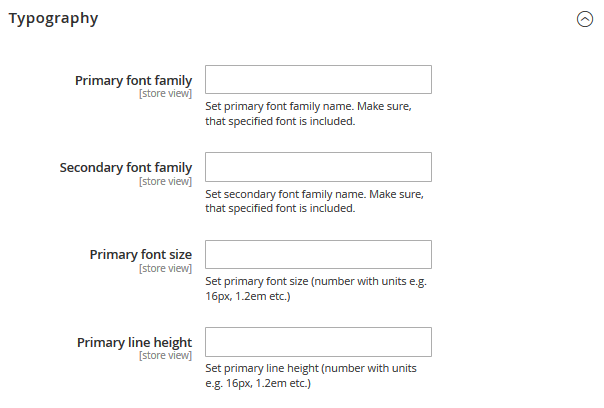 ➥ Settings for the Typography tab are the following:
Primary font family — set primary font family name (e.g

'Serif', 'Sans-serif' or 'Monospace'

).
Secondary font family —enter secondary font family name.
Primary font size — set primary font size (number with units e.g. 16px, 1.2em etc.)
Primary line height — set primary line height (number with units e.g. 16px, 1.2em etc.)
7. Click on the Save Config button and refresh the Magento cache.