Here you can find the instructions on how to add keywords for your store. Meta Keywords are a specific type of meta tag that appear in the HTML code of a Web page and help tell search engines what the topic of the page is.
Click the Stores > Settings > Configuration.
Then choose the TEMPLATEMONSTER > Theme Options in the left side menu and you'll move to the module settings interface.
Click on the Store View: Default Config.
Select a Store View or Store you want to modify from the option dropdown.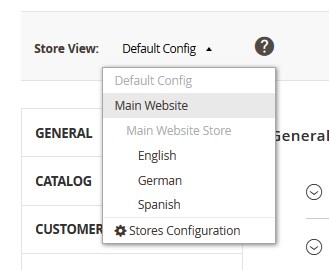 Confirm the scope switching in the pop-up window. Press "OK" to confirm.
Go to the General section.
Expand the SEO tab.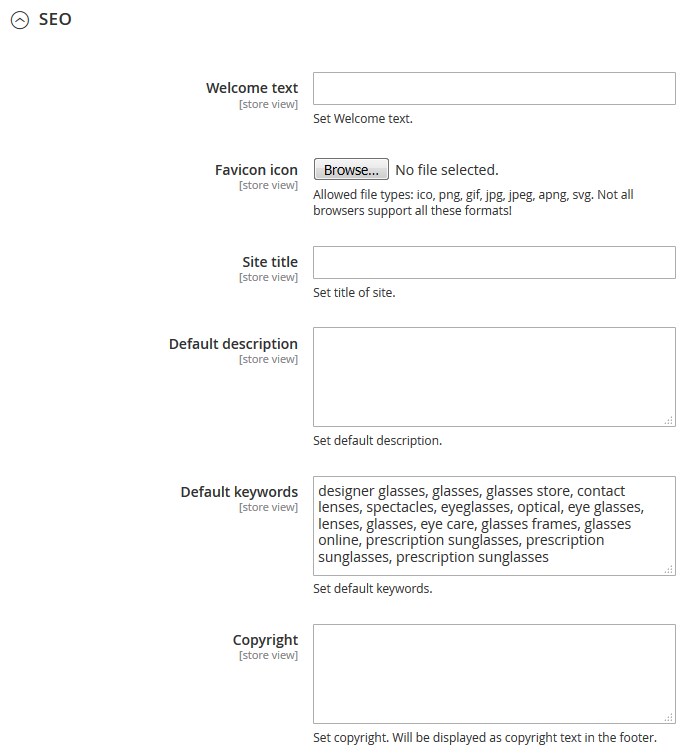 Enter your keywords in the Default keywords option text field. (the words should be separated with a comma and a space after; e.g. designer glasses, glasses, glasses store, contact lenses etc.)
Click on the Save Config button and refresh the Magento cache.