➤ This guide will help you to change the Magento Admin Panel language.
To change your Magento Admin language, do the following:
1. Log into your Magento admin panel.
2. Then, click on the User button at the top right corner.

3. Select Account Setting from the dropdown.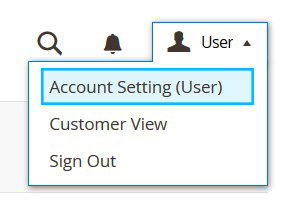 4. You'll move to the "Account Setting" page.
Choose the Admin Panel language from the Interface Locale option dropdown.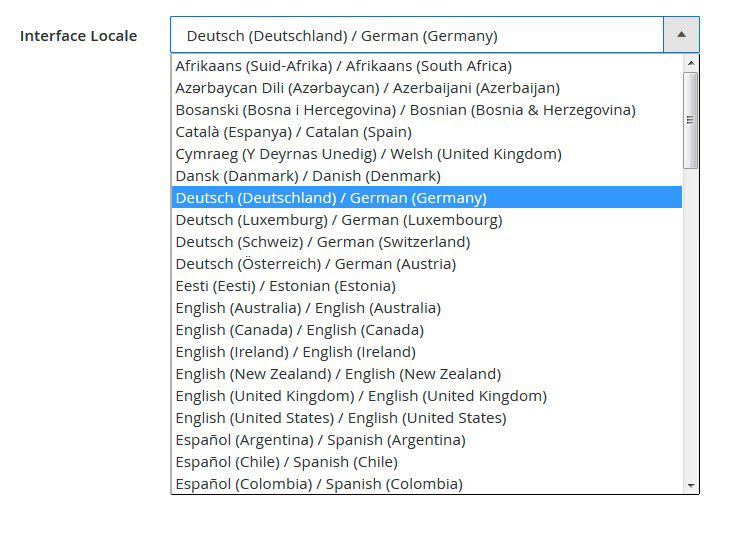 5. Then, click on the Save Account button and check the language of the admin panel.