In order to manage default plugin options, please navigate to Extensions -> Plugins.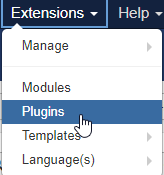 Then, find TM AddThis plugin.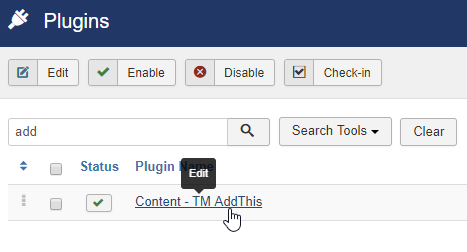 There you can:
Enable/disable the plugin;

Choose the categories which should be excluded to view the icons at;

Set your AddThis Profile ID.
Adding your AddThis Profile ID gives you an opportunity to choose social networks icons, their styles and design the way you like.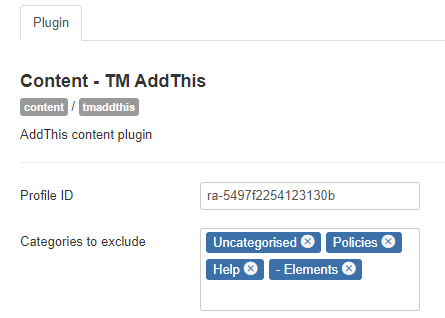 In order to get the ID, you need to register at https://www.addthis.com/, navigate to Tools->Add new tool->Share buttons, set the needed layout and design, click Save and continue button.
Then you will be redirected to Get The Code page, in Just Copy … section, you will see the code like this:
where ra-5497f2254123130b is your AddThis Profile ID (this one is set as an example, you will get your own code), which should be added to Extensions -> Plugins-> TM AddThis plugin settings in order to view the icons at your website.
Now you know how to manage AddThis social icons!