When it comes to selling products online, there are many options to consider these days. Business leaders can create their own online store with access to a payment system, subscription and membership options, and more. Alternatively, for some newbies, the best option might be to simply sell through an existing marketplace like eBay or Etsy. In today's world of digital selling, there are two names that stand out from all the rest. Shopify is the perfect solution for companies that want to build their own website from scratch. Any small business can set up an online store with Shopify and start accepting payments in no time. Shopify 2023 still retains its relevance and incredible popularity.

According to Shopify, it currently powers about a million online stores. Without a doubt, if you're looking for an easy-to-use, feature-packed online selling solution, Shopify is definitely worth a try.
Thanks to all the advantages, the popularity of Shopify is constantly growing. Perhaps you are new to this platform? We believe that Shopify is the best website builder for an online store. Shopify 2023 will provide us with even more opportunities and interesting new products. What to expect? Let's take a look together.
Why customers love Shopify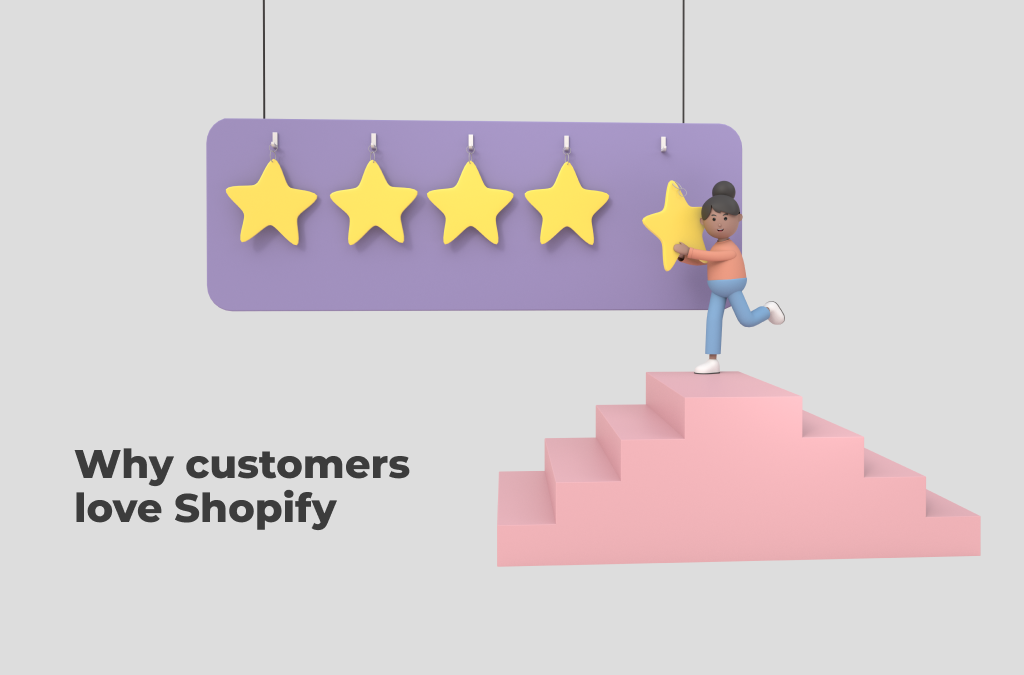 Let's remember why millions of customers love Shopify. What should newbies pay attention to?
1. Fast installation, and ease of use. The interface of the administrator's personal account is very convenient and intuitive because all functions are logically structured.

2. No technical worries. You don't need any technical knowledge to run an online store. Shopify will also take care of all software updates. Thus, you can focus all your efforts on selling products and not worry about technical problems.
3. Safety and reliability. Shopify takes care of maintaining and updating the server so that your store is always available to customers and also ensures that pages load quickly.
4. Customer support 24/7. Shopify puts a lot of emphasis on customer support. Faced with a problem, you will never be alone with your question and always get feedback.
5. Responsive design. All Shopify themes are mobile-friendly. This means your store will look great on all devices and your customers will be able to shop wherever they are.
6. Modern design and a wide range of themes. Shopify makes it very easy to create a beautiful and unique online store that will promote your brand.
7. Shopify Apps. It's a treasure trove of functionality that you can add to your store. With over 1500 apps, you're sure to find exactly what your business needs.
8. SEO and Marketing Tools. Another important feature of Shopify is its powerful Search Engine Optimization features that will help your site rank higher in the SERPs.
9. Abandoned Cart Recovery. The service automatically tracks and sends an email to potential customers with a reminder of the completion of the purchase.
10. Own payment system. Shopify allows the integration of dozens of different payment systems, but also offers its own based on Stripe.
Interesting Shopify Facts and Statistics for 2023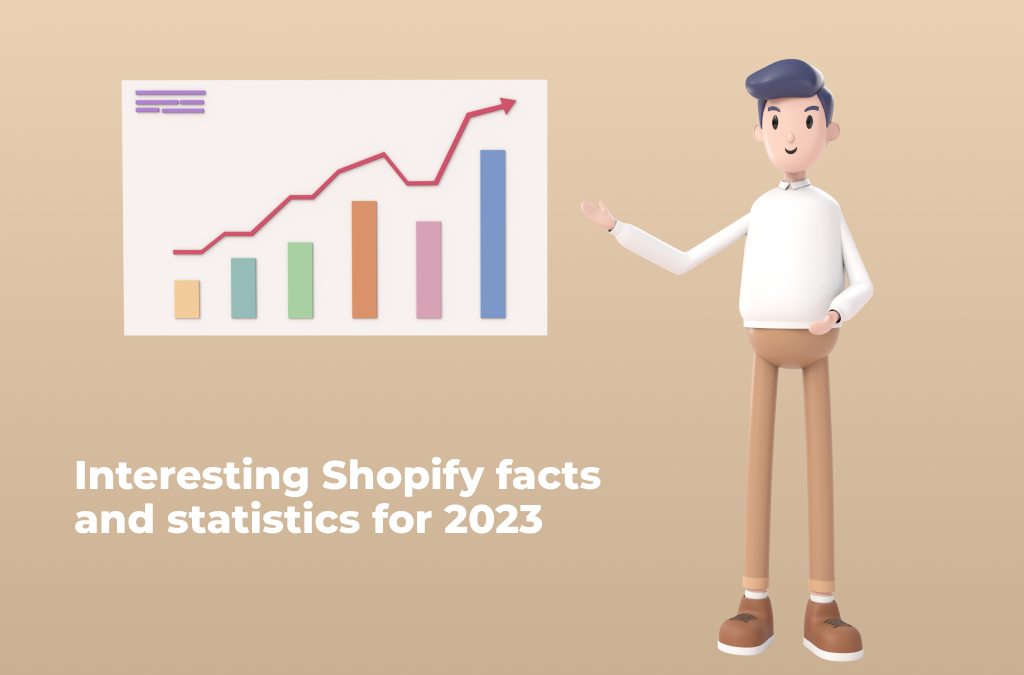 A summary of some of the most interesting Shopify statistics and trends:
More than 44 million people bought products from the Shopify store in 2022.
Shopify's 2022 revenue was $2.86 billion.
To date, sales on Shopify have peaked. $100 billion.
On Black Friday, Shopify's peak sales topped $1.5 million every minute
Store shopping was visited over 58 million times in 2022.
79 percent of all Shopify traffic comes from mobile devices.
Shopify has 3,200+ apps and is available worldwide to Citizens of 175 countries.
eCommerce may be growing at a slower rate than during the pandemic, but it continues to account for a growing portion of overall retail sales worldwide. By the end of 2023, one in five retail sales will be online. With this in mind, Shopify pays special attention to customer service and support. This is necessary so that your user experience leaves only the best impressions and helps you earn.
What's New in Shopify in 2023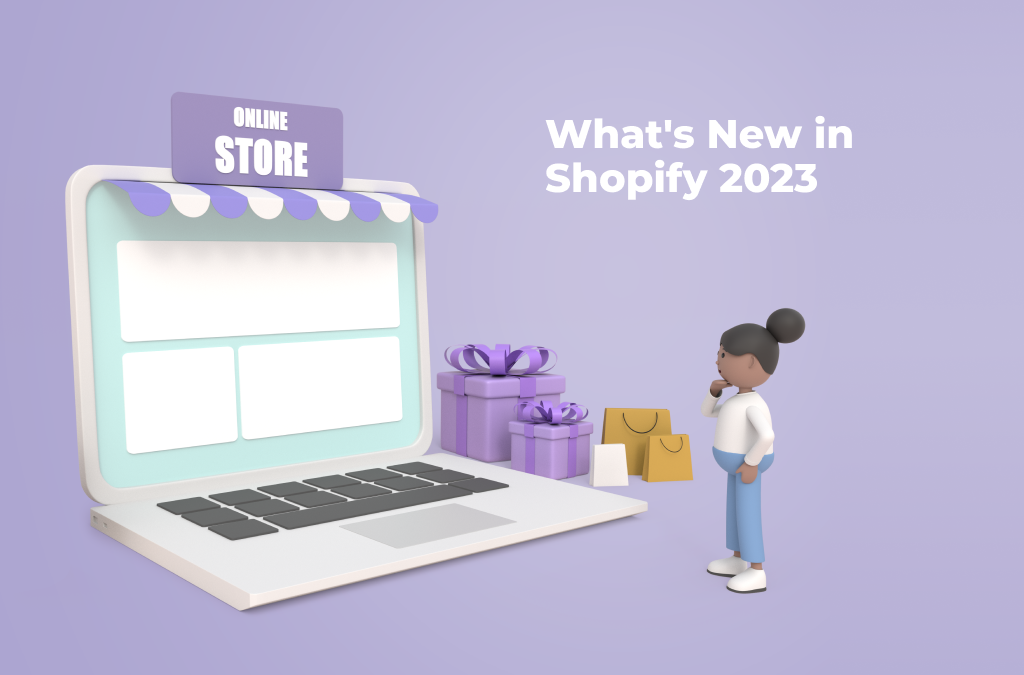 The Shopify team closely follows current trends. What changes are possible in Shopify 2023? Without a doubt, all of them will be associated with the development and adaptation of eCommerce. And all of them will be aimed at improving the shopping experience.
Development of social networks. More and more people are shopping on social networks. It's fast and convenient. Thanks to social networks, it has become much easier to promote the store, interact with customers, and much more.
More integration of mobile shopping. The second priority in mobile shopping is to provide more payment solutions (such as mobile payments) to your consumers for a superior customer experience.
Introduction of more flexible payment methods. What makes Shopify different is that there are more than 100 payment systems, but no doubt the payment options will be improved and optimized. Cryptocurrency as a normalized form of payment has also entered the scene and is definitely a payment method to keep an eye on.
Voice search and selling products through voice shopping is a growing trend and a popular option for e-commerce sites to take advantage of. Surely, we will see these trends in Shopify 2023.
Using augmented and virtual reality to personalize purchases. Augmented reality and virtual reality have changed the game when it comes to immersive online shopping. This new technology gives consumers the opportunity to try out products from the comfort of their homes and see how these products can fit into their space. The possibilities for applying these technologies to digital business models are endless.
Integration of online markets. This is necessary to capture a wider target audience. The more markets you sell to, the more you enhance your brand's shopping experience and the greater the chance of customer engagement.
Shopify is one of the most popular eCommerce solutions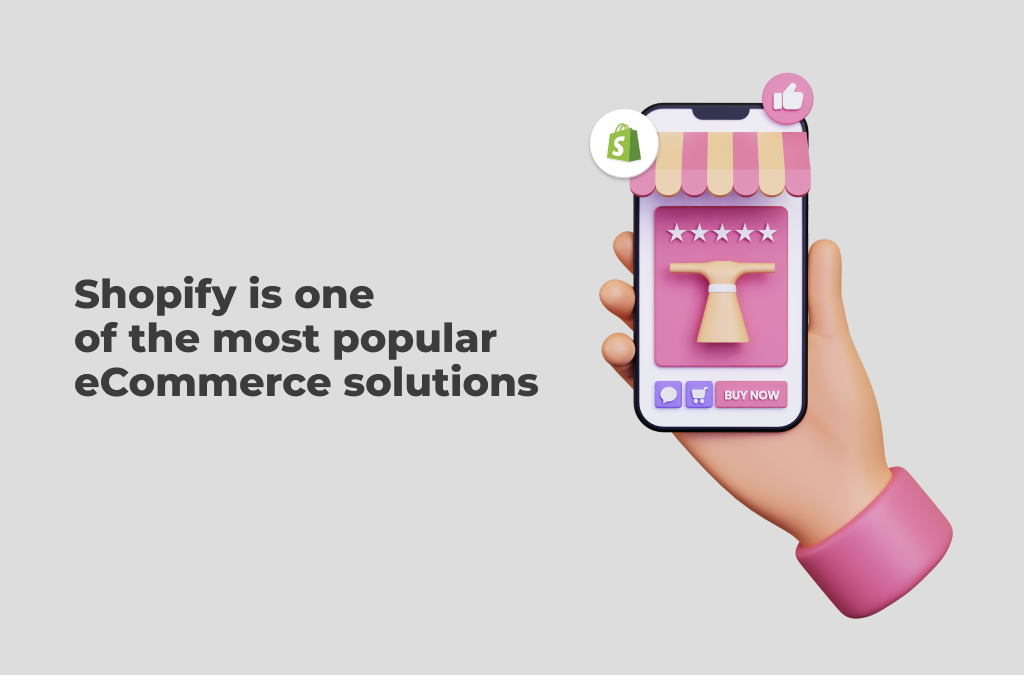 Over a million people use Shopify for commercial purposes. This figure is constantly growing. Such a loyalty indicator is a sign that this platform is trusted. Shopify is one of the best eCommerce development solutions available to everyone. Of the over one million merchants using Shopify, over 50 percent are new business owners and entrepreneurs. This is partly due to the general surge in entrepreneurship caused by the coronavirus pandemic.
However, this is also the result of the gradual growth of online entrepreneurship over the previous years, as eCommerce solutions like Shopify have made running a successful online business easier than ever before.
Along with the growth in the number of users, Shopify's revenue is also growing. Thus, Shopify is the 3rd largest online store in the US after Amazon and eBay.
Shopify is widely available to merchants and sellers around the world.
In fact, there are only 20 countries worldwide without access to the platform, which is largely due to government regulations regarding the use of the Internet.
Best Shopify themes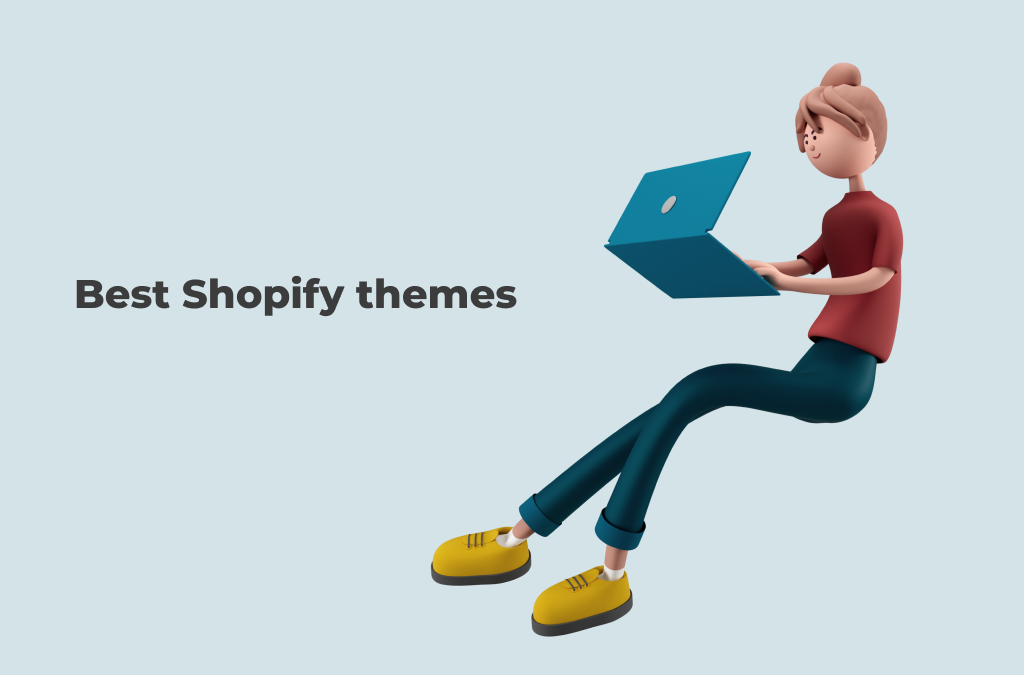 Roxxe keeps up with the times with its elegance, modern flair, and professionalism. It has over 50 pre-designed layouts and a powerful navigation area search module that works alongside the Shopify Visual Builder. You will be delighted with this theme because it contains all the tools you need for online sales.
Vendy is also on the list of popular topics. It is fully loaded with all the necessary tools, modules, applications, layouts, and styles for your website's superb amazing performance. This multi-purpose theme allows you to create various structures or even additional widgets for your website's functionality. It also includes video tutorials and expert support.
Bold and creative are two words that describe Mysterio very well. Another great Shopify theme in the Clothing & Fashion category. It is aimed at clients who are looking for quality and clarity. Its home page makes it clear to the buyer that the user experience is key in the design process. This is a modern interactive high fashion store. Mysterio is filled with useful features that you would expect from any Shopify store, and along with that, you will find beautiful visuals here.
In fact, any Shopify theme does not start with design, but with documentation and customer service. This means that any user, and even a beginner, can easily install it and configure it the way he needs. With a similar feature set, all Shopify themes are a great starting point for any eCommerce website you plan to launch.
All templates are retina ready, fully responsive, and mobile-optimized to make your site look stunning and run smoothly on all modern devices – giving your users an amazing view while shopping.
Conclusions
Overall, the chances of Shopify stores being successful are quite high. Although Shopify does not provide detailed data and there is no way to give accurate statistics, only 2-5% of Shopify stores close quickly, which is surprisingly low.
Remember that simply using Shopify themes is not a guarantee of success. Running a successful online business takes a lot more than a great eCommerce platform. The business plan, niche, vendors, theme, marketing strategy, and overall shopping experience also play an important role. Learn as much as you can, stay tuned, and test different sales approaches. The success of your store will be ensured with an integrated approach.
Stay with us and use Shopify. Hundreds of built-in tools and apps let you create the perfect store. Shopify does a great job of giving you the freedom to keep things simple so you can build your business.
Want to keep up to date with the latest news and trends for 2023? We will be happy to share with you the most recent and interesting information.