Today, during the COVID-19 pandemic, it's necessary to take any business online. To stay in touch with the customers, the online presence of a company is a must. Luckily, with the invention of various CMSs and SaaS platforms, it has become comparatively easy to build an online store (especially by using the best Shopify plugins).

Choose From the Best Shopify Plugins to Manage a Store
Shopify has emerged as the top player with nearly 11% of the total eCommerce market share globally. It is a subscription-based software model that helps anyone to build an online store and sell their products. And now, more than one million companies have chosen Shopify for their eCommerce business.
In other words, Shopify has eased the difficult task of building an eCommerce website with its simplified applications. Also, this platform provides users access to nearly 4000 plugins for different purposes, like marketing, logistics, lead generation, analytics, and more.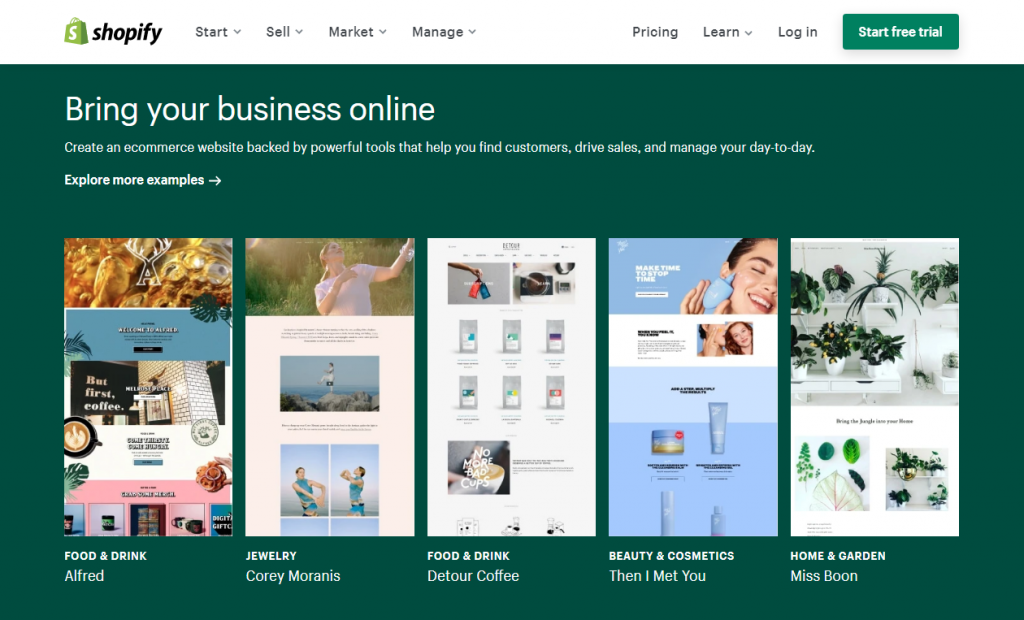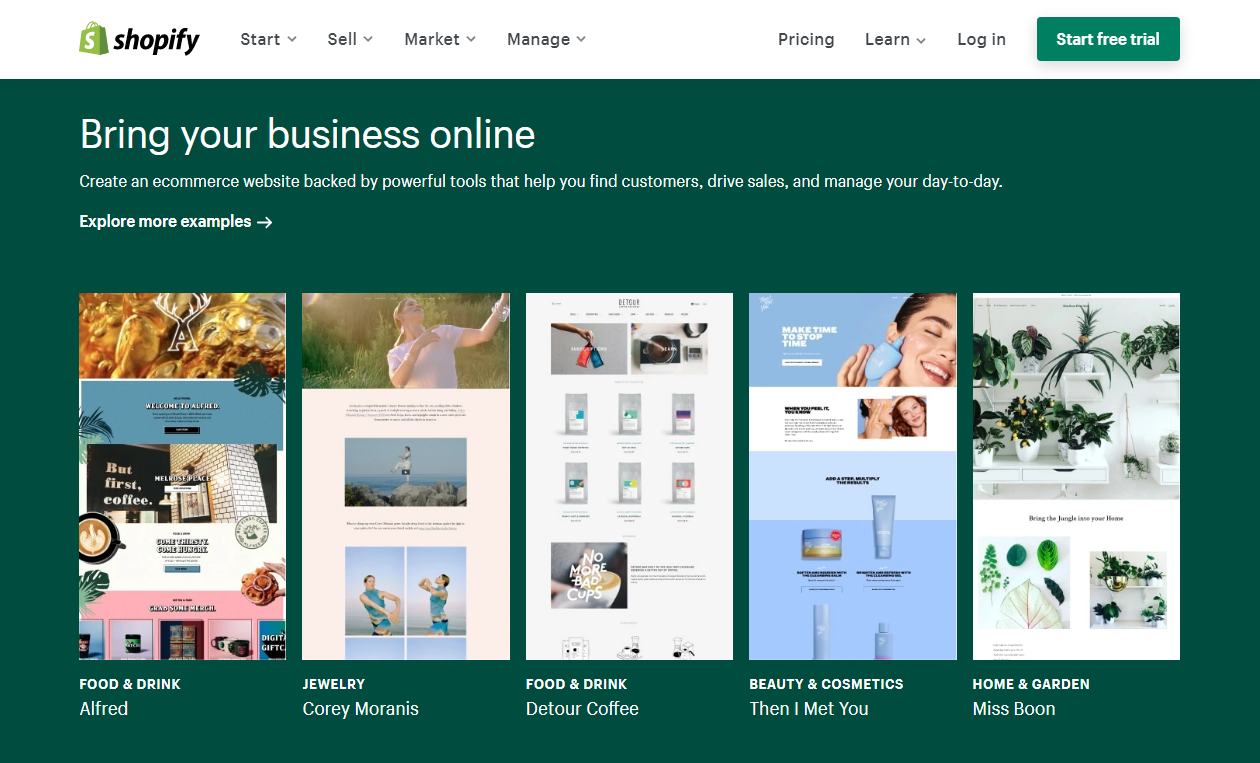 Shopify vs Shopify Plus? What is better for you?
So, before building an online store, take a look at these 9 best Shopify plugins for eCommerce Website Development!
Free Shipping Bar (FSB) by Hextom comes with an updated cart goal to boost order value. To clarify, this plugin motivates customers by displaying free shipping offers based on the location, time, and device and boosts sales by free shipping. Additionally, all the options are fully customizable.

Free Shipping Bar is one of the highly-rated plugins based on user reviews and ratings.
Key Features:
● The price is $9.99 per month for its unlimited bars and analytics.
● Free Shipping Bar is available in multiple languages for worldwide reach.
● The performance of all the bars can be tracked to calculate the sales generated by them.
● Personalized messages are shown to the customers whenever a cart is added or a purchase is made.
● It can also detect a currency based on a location and convert based on real-time exchange rates.
Nudgify is another innovative plugin to nudge the customers with engaging notifications and data. It uses live data as nudges to create social proof and FOMO among the customers, increasing sales.
Key Features:
● It has both free and paid versions with a free trial. It has three plans for paid version based on the number of notifications.
● There are many templates available with this plugin. They all are fully customizable.
● It allows integrating with the other applications very easily.
● Other features include churn management, gamification, feedback management, and communication management.
Store Locator is also one of the best Shopify plugins. Plus, it suits people who run their business both online and offline. As well, Locator shows the directions to the nearest store to make a real-time purchase.
Key Features:
● When a customer enters the PIN code, the plugin shows the closest store with all details, like working hours, directions, and ratings.
● This app is the only store locator that uses Google maps as its interface.
● You can add unlimited locations using this tool.
● Also, feel free to customize the map with the settings available within the plugin.
95% of the clients read the customer reviews before buying a product. Therefore, you can try Loox. It is a plugin for attractively showcasing your reviews. Similarly, they can be shared as social media posts and as pop-up notifications. Moreover, Loox shows high ratings on Shopify.com.
Key Features:
● There are many appealing templates and galleries available to display the reviews of the customers.
● You can also send product review requests to clients s via email and Facebook Messenger.
●Loox is easily migrated with other review tools.
Locksmith is one of the best Shopify plugins to control different processes in online stores. This app is auto-installed. Also, it includes authentication or a customer tag with a passcode behind it. Usually, Locksmith helps to build a powerful sense of FOMO among the clients.
Key Features:
● It has four different subscription plans namely basic, regular, plus, and advanced.
● Just use the keys to grant access to the customers on various aspects (registered customers, newsletter subscribers, people from a particular country, etc).
● Feel free to customize the condition as you prefer using a Liquid code.
With Yandex, you can track each navigation made by users and record sessions. This app is just like Google Analytics but made for Shopify stores. It's completely free of cost without any limitations on its features.
Key Features:
● It provides analytics on behavior, audience, performance report, and technology.
●Yandex is used to measure the ROI from marketing activities and track the conversion funnel.
● It also shows the referring domains creating traffic to your site.
● The reports are updated every five minutes to generate real-time data anytime. They are customizable so that you can easily compare your online store with all your competitors on different metrics.
If you sell products from different suppliers, you need a plugin like Stock Sync to manage your inventory system. Likewise, you can easily automate scheduling, add new products, and update your inventory of your Shopify store using Stock Sync.
Key Features:
●Stock Sync comes with three subscription plans on the paid version.
● You can export inventory to other distribution channels, like Amazon Warehouse, Wayfair, Walmart, etc.
● The plugin suits Email, Google Drive, FTP, Feed, and more.
● Stock Sync supports all formats such as CSV, XLS, XSLX, XML, JSON, TXT, EDI.
Content Marketing is significant for pulling customers to a website to increase its traffic. So, try Blog Studio and create fantastic blog articles for your online store quickly.
Key Features:
● Anyone can buy it for $14.95 per month with all features.
● Blog Studio is packed with many creative images, animation effects, and 600+ font styles.
● Also, this app has several built-in elements for headlines, buttons, achievements, profiles, videos, etc.
● Rich options for guest posting.
Simply Cost is one of the best Shopify plugins calculating the profitability of an online store. With it, users can easily add their products with price. After, the app automatically calculates the profit, and the reports can be downloaded for analysis.
Key Features:
● It costs $4.99 per month with a 14-day free trial pack.
● The reports on a product type, year, order, or others are easy to manage.
● Integration with Google Ads and Facebook Ads to calculate the profit generated by using marketing channels.
Conclusion
Many people who want to start an eCommerce business or take their offline business online do not have either time or skills to use Shopify themselves. Luckily, Gigzoe helps you easily hire top-quality freelance web developers to build your Ecommerce Website on Shopify with great design and as per your requirements and budget. With Gigzoe, you get 100% refund protection and proper deadline tracking for your website project, and dedicate customer support.
As well, don't forget to premium Shopify themes, like Vendy and Roxxe, if you want to build an online store yourself. Plus, they already go with some of the best Shopify plugins. Just have a glance at them!