Marketing Skills as Is
Marketing is a domain that is continuously changing. It relies heavily on marketing and global trends. And to reach people with your techniques, you need to consider these trends. If you have a love for marketing and you are just graduating, you are probably considering a career in this domain. And this is nice! In this article, we are going to figure out what marketing skills are needed for a marketing specialist. Check the content marketing trends in 2021 here.

You have probably learned a lot during college as a student, but you will surely learn a lot when you start working at a company too. Businesses are looking for specific marketing skills in candidates who apply for a marketing position. Some of the skills they look for are soft skills, while others are hard skills. And a large part of them you develop during your education too. What skills should marketing students have after graduation?
Essential Marketing Skills That Employers Value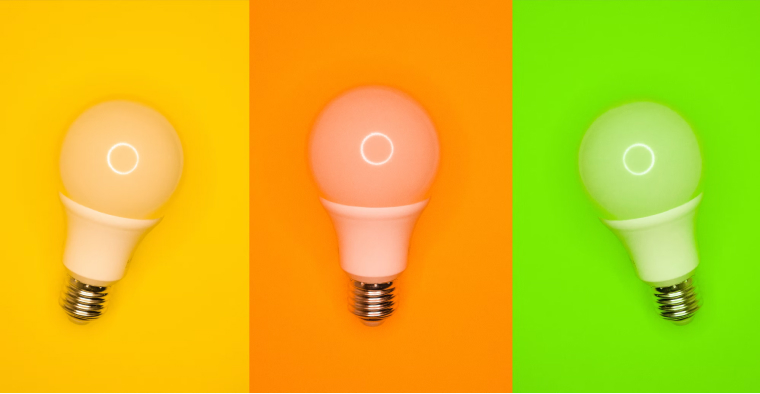 "Good marketing makes the company look smart. Great marketing makes the customer feel smart." — Joe Chernov, VP Marketing, Pendo.io
Marketing is at the core of every business. The most important marketing skills today's employees should have we will identify below. Feel free to check the top of the best marketing WordPress themes.
Creativity and Communication
These are two of the soft-skills students should have after graduation. And they are some of the skills that employers are looking for in candidates. Marketing is about catching your target's attention and maintaining it. It is about persuading people to choose your service or company over another similar. And for this, you need to earn the trust of your target audience.
Communication is a very important marketing skill in this field because it helps companies to reach people. It helps them communicate their values and mission. And this can be done through a wide variety of tactics and strategies. This is why creativity is also a skill sought. It helps you find innovative ways to reach your target audience.

Language Skills
Language skills can be a powerful marketing tool for your career. In the current competitive market, it's important that you choose a niche that comprises skills you have and skills you're passionate about. Language is right at the top of the list of every international company employers are looking for because they know there'll always be a need for bilingual talent. If you want to find a job with international exposure, it's imperative that you broaden your skillset and show off what you can do in different languages.
The best language to learn for business is English, of course! Learning a foreign language is an essential aspect of entering the world of business. Language skills can be a valuable asset for business professionals. Speaking a foreign language is often an asset in the workplace because it opens up opportunities for working internationally or expanding business to other countries. A foreign language can also help people communicate more effectively with customers and coworkers.
Language skills can be an essential asset for business professionals. Speaking a foreign language is often an asset in the workplace because it opens up opportunities for working internationally or expanding business to other countries. A foreign language can also help people communicate more effectively with customers and coworkers. 
Writing
Continuing the list with a hard skill. Writing is deeply intertwined with creativity and communication, as these are important parts of a marketer's job. Not only in marketing, but in many other domains, writing is a marketing skill candidate should have. And it is probably one of the hard skills you have worked on the most during your college years. As a student, essay writing was something you did almost every day.
Students can easily find thesis help online from professional writers. They can help me write my thesis or do my homework, but it is the student who ultimately improves their skills. Writing is a skill marketing students should have after graduation, as you need to have the ability to convey the message so that it reaches the target audience.
Attention to Detail
Many things are crucial in the marketing domain. Especially because as a marketer, you work on creating a brand image and awareness of your business or company. How the customer perceives this image is very important, as it has a large effect on your profits. So, you need to do things right and pay attention to the tiniest details. Spot typos and mistakes, but also have a desire to deliver the best marketing materials.
Different Types of Marketing
Well, marketing is a very broad domain and there are a lot of tactics and strategies you can apply. Depending on the company and its values or goals, you may need to focus on a specific type of marketing. The most popular one nowadays is social media marketing, but it seems that email marketing is regaining its position at the top.
Either way, there are different strategies for every marketing type, so you may have worked on some of them more. For example, because social media marketing is popular nowadays, many marketing professors aim to help students to improve these exact skills. So, many of their assignments are focused on this topic.
SEO Skills
Because technology is developing continuously, so does the marketing domain. Technology provides the main tools for marketing to reach its objective, so marketers have to keep themselves updated with the latest changes. This is how SEO was born.
Nowadays, it is one of the marketing skills students should have after graduation and one of the most sought-for skills by employers. It is an entire universe of search engine optimization (SEO) that can be applied to social media posts, blog articles, websites, and many more. No one asks graduates to be SEO experts, but have knowledge of it and what it means.
Ending Note
There are many other skills that you will develop, as a student, during your college years. However, these are some of the most important ones. Employers are looking for them in their candidates too. Some might feel that they do not have these skills or that they aren't good at SEO. Anyone can work on developing and improving their marketing skills, and this is what you should do too. Don't lose faith and trust yourself. No one is perfect and no one is asking you to be an expert in these fields or skills.
Monstroid Template: A Powerful Solution for your Shopify Store
Multipurpose Shopify Sections Minimal Theme – called Monstroid is a top-performing Zemez brand that has involved all the essential marketing skills aimed to take your eCommerce business to the heights of success.
The best premium multipurpose Shopify sections minimal theme is filled with many ready-made pages and consists of:
10 ready-made Homepages for Fashion and Beauty;
multiple Product, Collection, and Listing pages;
Lookbook and Blog pages variations;
About Us Pages, etc.
Learn more about Monstroid – Multipurpose Shopify Sections Minimal Theme.