Shopify has been one of the best eCommerce platforms in recent years to help digital entrepreneurs build their online businesses. Those who are at least a little familiar with the Shopify platform, know that you can expand the standard functionality of an online store using applications. Of course, depending on the type and specifics of the store, the installed applications may vary in their functionality. The Shopify platform also offers free and paid apps to choose from. And today we are going to take a look at the best Shopify apps 2023. You can use them at any Shopify store. For example, it could be Vendy Pro – one of the best themes to date.

In the initial stages of setting up an online store, your budget can be very limited, and therefore you cannot afford to spend money on unnecessary applications. That is why you need to approach the choice of applications for the store with all care.
To make it easier for you to make your choice, we have compiled a one-stop shop of the best Shopify apps 2023. They will be useful in any case and for any business. Use them with social commerce trends in mind as well. It will help you develop online faster
All applications are easy to find in dedicated online store app stores, in the case of Shopify, this is the Shopify App Store. In it, you can find thousands of applications that have been created by third-party developers. They make it easy to upgrade your store with just a few clicks. Whether it's an SMS app or marketing tools, you can find the latest tools to grow your business on the Shopify App Store.
Shopify App Store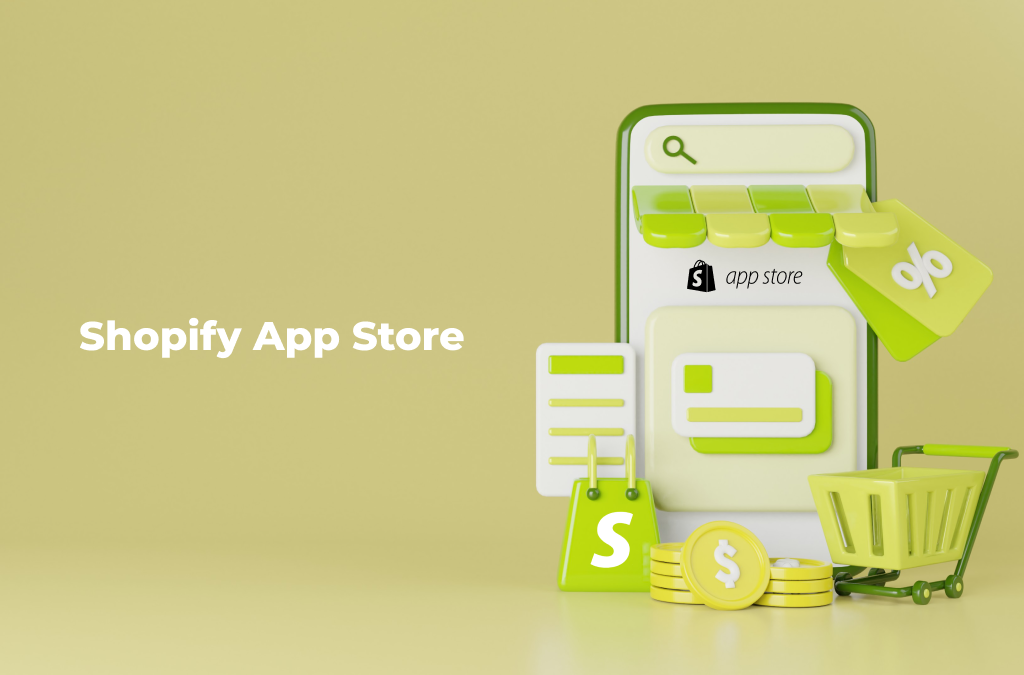 In the app store, entrepreneurs can find exactly what they need for their businesses. App developers grow their businesses by supporting entrepreneurial clients. In this way, app stores benefit all participants.

All applications are classified according to their functions and purposes, so finding the right application will not be difficult. You can find the right widget for just about everything from financial cost management to email marketing. Many of them are free to try. Most paid apps have a trial period (3 to 30 days) during which you can fully test the features you need. Application fees are usually charged once a month and deducted from the bank card connected to the account.
In total, the store has about 5,000 applications. They are divided into categories:
Marketing: Infinite Options, Benchmark Hero, Swell Loyalty & Rewards
Sales: ReCharge Subscriptions, ReConvert Upsell & Cross Sell
Inventory: QuickBooks Online or Xero Sync
Profitability reporting and analysis: Compass – Conversific Store Analytics
Customer support and communication: Tidio Live Chat, Social Media Stream, Kit, Shoelace.
Reviews: Yotpo, Stamped.io, Product Reviews UGC.
Using the best Shopify apps 2023 that make you more efficient is a way to offset the cost of products and also increase sales. These tools can also save you time and money by freeing up countless hours so you can focus on your online store. We'll cover the best Shopify apps in 2023 that cover your marketing, store design, and more.
How to choose the best Shopify apps 2023 for your store?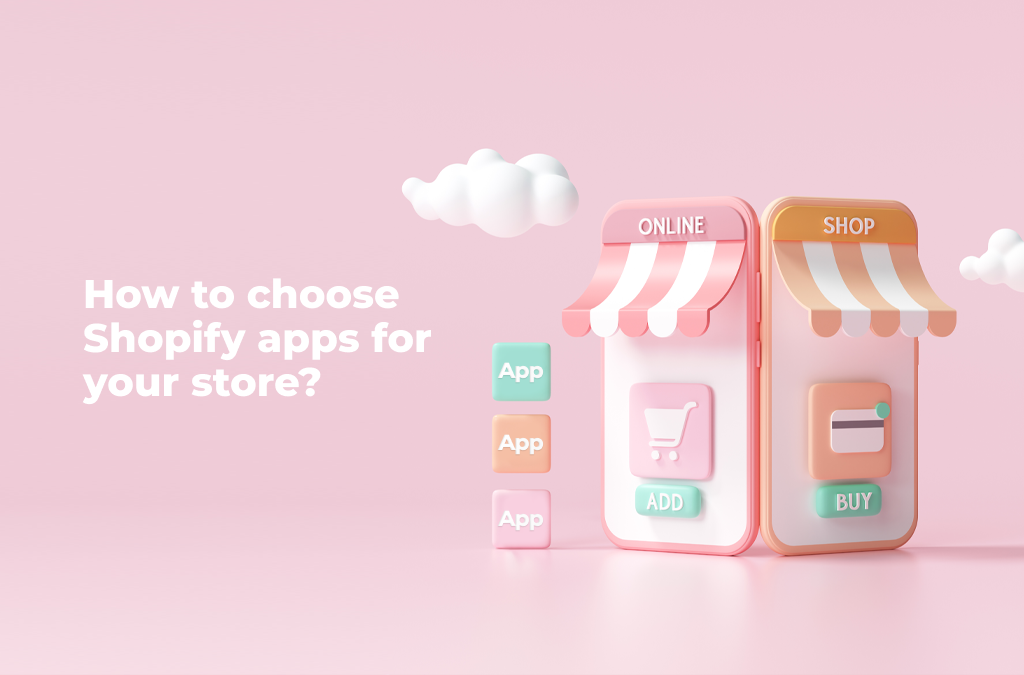 So, you've started working with Shopify for the first time or are faced with the need to choose an application. You will have a natural question, how to do this? On the one hand, you can just use the best Shopify apps 2023, most likely they will suit you. But to make this process more effective, there are 5 main steps that will help you solve this issue.
Filtering
You can filter available apps by categories that cover marketing, sales, shipping, and more, by collections that include starting your store, growing your business, managing POS, and more, and by price according to your purpose and feature needs. So you have a list of apps to compare and choose from.
Check user reviews and ratings
It's super useful to filter Shopify apps by their ratings in reviews. Look for apps that have a high number of high ratings over a consistent period of time. Both quality and quantity are important because apps with few positive reviews may not accurately reflect the capabilities of apps. Don't buy an expensive app with multiple similar reviews that may be left by the developer's friends and family.
Check for a demo or free trial
Many popular apps provide a link to request a live demo where you can check how the app works in real time. If it's a front-end app, it will help you get a better idea of what it looks like in your store, unless it's a server-side app. This will help you find out how the application will speed up and improve your processes.
Explore support for the app
Different applications provide different levels of support. This can be community help, email, or phone support, which will appear in the Support section.
It would help if you studied the support level of your list of applications to find the applications that provide the best support. It is recommended that you refer to reviews to check whether the support provided is available, timely, and reliable or not, as well as how much support is available for a given application integration.
Check the last update time
If you see that the developer has updated the app recently, that's a good sign. The updates show that the app is still actively working to add more features and improve your experience. Don't choose an app that hasn't been updated for a long time.
Best Shopify Apps in 2023. What should you look out for?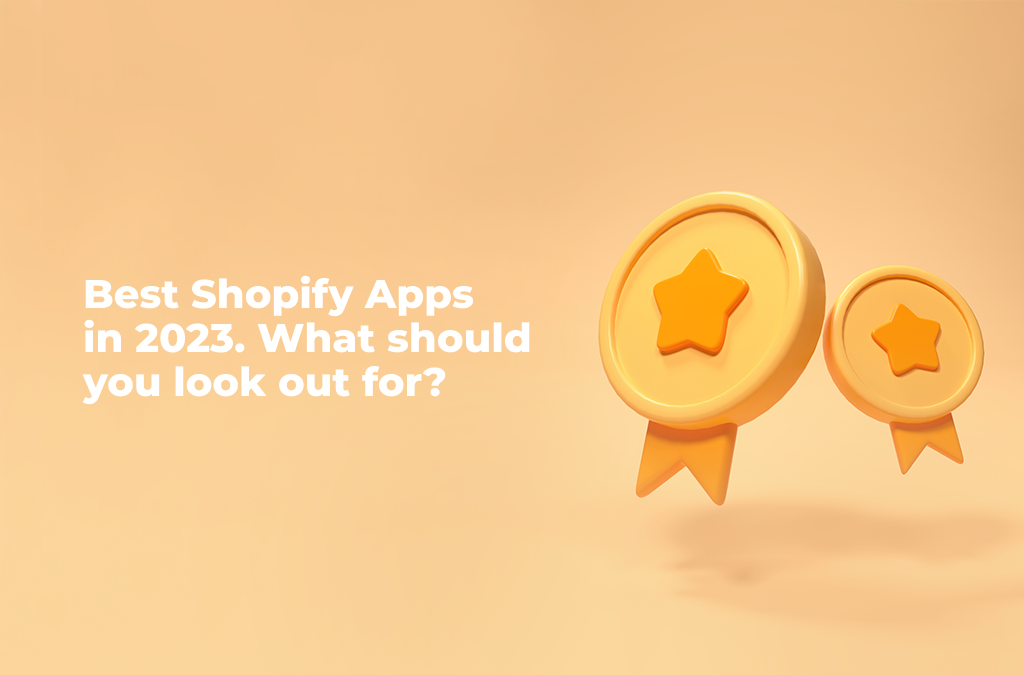 Don't know where to start? Explore the best Shopify apps 2023 in the Shopify store.
Sendcloud
This is one of the best Shopify apps. It will help you deal with the shipping operations that eCommerce businesses face. With Sendcloud, the delivery process improves. This is possible by optimizing the platform from the start of the delivery process to the return of the product.
Sendcloud helps speed up the manual process that usually takes process of making shipping labels. Working with multiple carriers simultaneously and manually can be stressful. Therefore, multi-carrier labeling software can be a useful Shopify application.
With a simple Sendcloud API connection to your Shopify Store, you can start streamlining your shipping process in minutes.
This is the best translation app for Shopify that can help you increase your international sales.
If you are aiming to grow your Shopify store, then you should start thinking about expanding to other countries.
Having a multilingual online store will help you easily connect with users from other countries of the world.
The benefit of using Shopify apps like Weglot is the ease of installing them and getting started with your online translation store.
IIt also automatically translates the Shopify app purchase process. This is very useful for ensuring that every single page is in your user's respective language.
You can use Weglot's free version of the Shopify app to get started and try it out, then upgrade to a larger plan as your Shopify stores grow.
Also, there is another alternative to Weglot that can be highly recommended on the Shopify app store, and that is Conveythis.
Convey is a Shopify app that helps you do automated translations using artificial intelligence. Shopify store owners don't have to worry too much about the quality of translations. Both Shopify apps provide excellent quality.
Pagefly
If you still don't know what Pagefly is, we have to tell you that it is presented as one of the stylish result page builders for Shopify stores.
No matter what niche you're in, Pagefly can easily help you design your Shopify Store to increase your sales.
Pagefly takes the opportunity to call itself the most important page builder for Shopify stores to take the business to the forefront, and in fact, the feedback from experts and users who have chosen to entrust their sites to this site builder is more than good and positive.
Building better-looking Shopify stores with Pagefly is easy as it has a drag-and-drop feature that makes it easy to add images, add text, add social share buttons, add forms for email marketing, and more.
Stamped reviews
Helps to have user-generated content that adds more value to your product descriptions.
Stamped as a free Shopify app has its limitations, but as your online store grows in sales, you'll also want to collect more reviews over time as proof of the quality of your products.
Shopify store reviews are essential as they are the single best way to show shoppers what your store is all about.
Online testimonials will help you grow your business faster than any other marketing strategy.
Reviews will help you lower your customer acquisition costs and increase your revenue by acquiring new customers, which in turn will help you grow faster.
Reviews also improve search engine rankings as they are a great indicator of how well your products or services are perceived by potential customers.
Having positive reviews for Shopify stores can even make it easier for people who are not yet familiar with your brand to find and trust you as a trusted resource for their needs and desires. You can find even more ways to increase user loyalty here.
Printful
This is a free Shopify app for creating a print-on-demand website that allows you to create and sell your own products. You can upload images, design your product and then sell it online.
Every user can install Printful without additional coding and start building their online business.
You can start with Printful's free plan, and when you need more features like layout creation, you can upgrade to a paid plan.
It is most likely one of the best Shopify apps for those looking to start a dropshipping business. The company also has offices around the world, which reduces delivery time.
ReferralCandy
This is a Shopify store focused on Word of Mouth marketing. It can be used in the world of social media marketing to create a reward system or bonus program offered by your business.
It can be anything: a free gift certificate, a discount coupon, a coupon code, or even virtual currency. By adding ReferralCandy from the Shopify app store, you can start building a referral acquisition strategy that will help you grow your Shopify site.
The ReferralCandy program is a great way to get more people to your store any day. It's also a great way for you and your employees to interact with customers. You can remind yourself of those who have already shown interest in your products.
An email marketing strategy that combines a referral acquisition strategy is one of the best combinations that can increase sales.
Rivo Abandoned Cart Recovery
This app is useful for Shopify because it will help you restore a product from your cart without having to delete the item and add it again. It can be easily found in the Shopify app store.
Shopify stores do this for the reason that if a person clicks on a specific item in their cart, they don't have to leave the site to add an additional item of their choice. This makes them feel more connected to your site, which leads to happier customers.
Rivo Abandoned Cart Recovery is useful for all sites because it can be used by any Shopify store owner who needs help recovering items in their carts.
This allows you to keep people on your site longer when they abandon purchases. Visitors will stop leaving immediately after looking at the products on your site.
Just send a reminder to customers that there are a few items left in their cart. This is much more convenient than doing regular mailings with a list of your products on the site.
Abandoned cart reminders are a type of email marketing. It can help you increase your average return rate in eCommerce stores and increase conversions in your online store.
Conclusions
As you start exploring the best Shopify apps of 2023, you will notice that most of them offer a free trial. In any case, try different applications before buying. Compare these apps and choose the ones that are perfect for you. Keep in mind that installing too many apps can slow down your site. Therefore, use only those that you really need. If you don't like something, then read the instructions before deleting the application from the store. It's important that you do it right to get rid of extra code on your site.
However, despite the diversity of all existing applications, we understand that sometimes you want to bring to life what is not there yet. If you want to develop your store yourself, you will need a Shopify developer to offer an individual solution to your problem. In this case, we are happy to offer you our help – we have excellent experience in creating online stores on Shopify, so we know how to create a selling store with high conversion.