Web analytics is a set of various tools that allow you to learn a lot of information about your customers and their interaction with an online store. The more customer data you get, the easier it will be to plan marketing activities and increase sales. Without analytics, it is impossible to understand and track how effective your store is. What can be improved and what results in individual tools bring – all this can only be understood with the help of analytics. If you need sales conversion optimization, then pay attention first of all to analytics.

We can say that the global goal of marketing analytics is to attract maximum leads and sales with the optimal budget. Find the most effective promotion channels and invest in them, and disable or optimize the rest. In a word, to make sure that the funds for promotion bring maximum benefit. Today we will tell you about sales conversion optimization. You will understand what is better to use for your store analytics and what methods of increasing conversion are more effective. Sales conversion optimization is a must if you want to grow your eCommerce store. You will see that it is quite simple and affordable even for novice entrepreneurs.
Without analytics, a company risks years of investing in channels and tools that don't work. Or use creatives that do not attract customers, but, on the contrary, cause rejection. Beyond analytics, always use the right marketing strategy. This will greatly increase your sales.
The Power of Analytics – Don't Underestimate It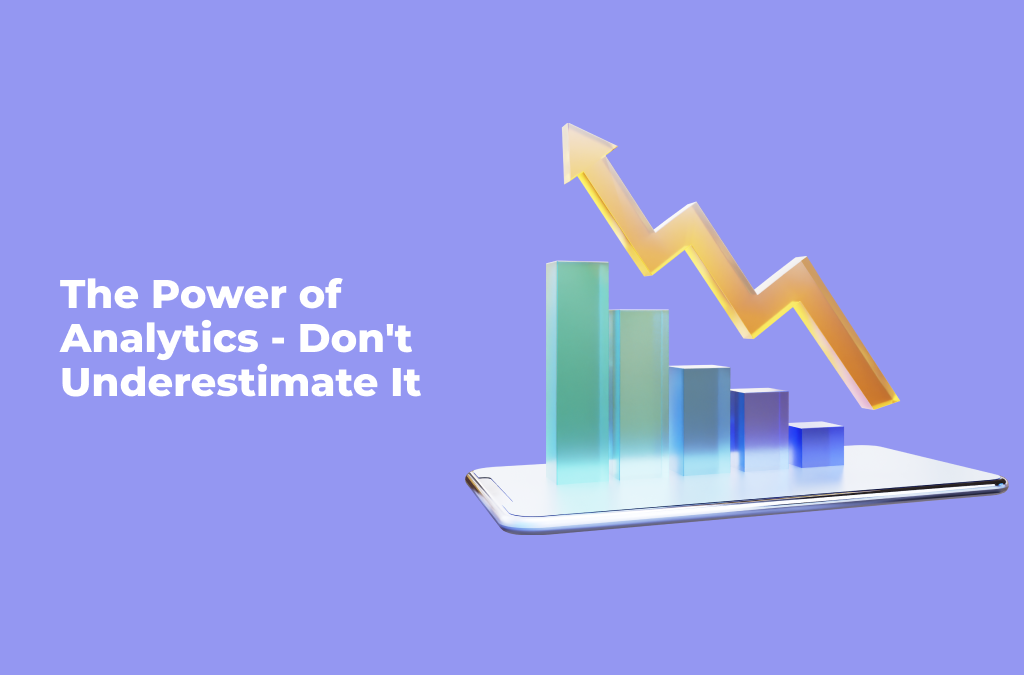 Analytics plays an important role in an online store for several reasons. This is one of the main ingredients in sales conversion optimization.
Analytics allows you to measure and evaluate the performance of your online store. You can track metrics such as site traffic, conversion rates, average check, average customer acquisition cost, and other key performance indicators. This helps you understand how successful your marketing campaigns and sales strategies are, and identify potential improvements.
Identification of customer behavior. You can receive data about the behavior of customers on your site. You can find out which pages are visited most often, which products generate the most interest, how long users stay on the site, and at what stages of the buying process they abandon a purchase. This information helps you optimize user experience, improve navigation, and motivate customers to make a purchase.
Improve marketing efforts. Analytics help you measure the effectiveness of your marketing campaigns and customer acquisition channels. You can find out which traffic sources bring in the most sales, which advertising channels are most effective, and which types of content or promotions bring in the most customers. This information allows you to optimize your marketing efforts.
Making informed decisions. Analytics provide you with evidence-based on which you can make informed decisions. You can evaluate the effectiveness of new features or site design changes, conduct A/B testing, identify potential problems, and find solutions based on concrete facts.
Adapt to trends and changes. Analytics allows you to track trends and changes in customer behavior and preferences. This helps you adapt to changing market conditions, anticipate customer needs, and offer up-to-date products and services.
All in all, analytics is an integral part of a successful online store, helping you measure, analyze and optimize your operations for better efficiency, growth, and customer satisfaction.

Stages and Tasks of Generating Analytics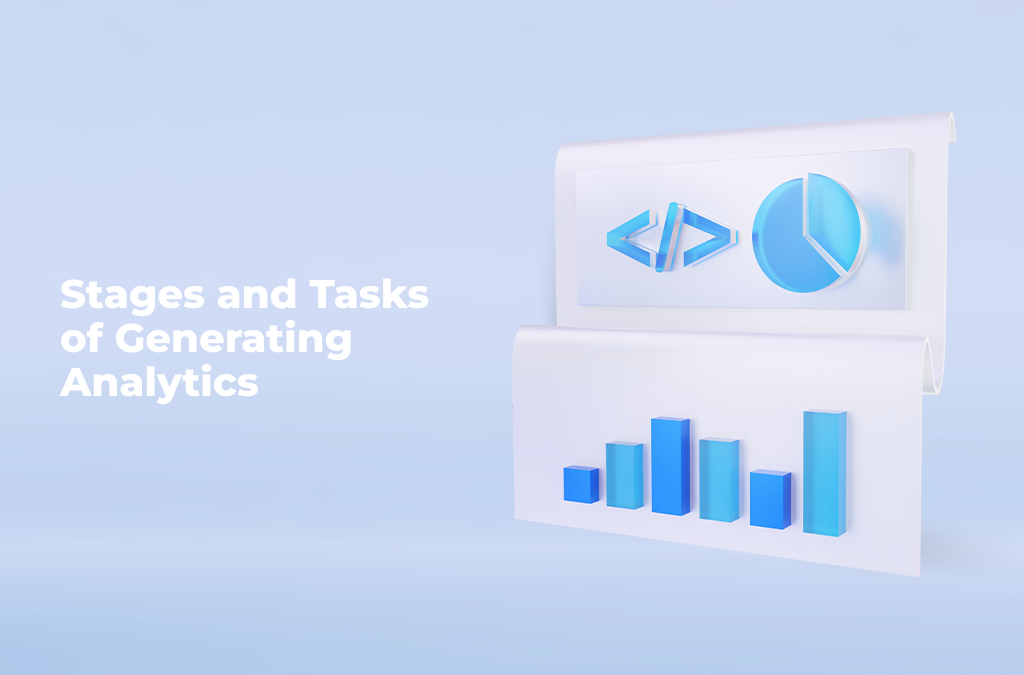 The formation of analytics for sales conversion optimization includes several stages. Here are the main steps that can help you develop an effective analytics system:
First, define your business goals and what you want to achieve with analytics. For example, it can be an increase in conversion, an increase in the average check, an improvement in customer retention, etc. Then, identify key metrics that will help you measure progress towards those goals, such as traffic, conversion rates, average customer acquisition cost, and others.
Your next step is to explore the available analytical tools. It can be Google Analytics, Shopify Analytics, Kissmetrics, etc. Choose the tool that best suits your needs and business goals.
Get down to detail. Set up tracking codes on your website to collect data. This includes installing the Google Analytics code or other chosen analytics tool on every page of your site, as well as setting up goal tracking and eCommerce. Define different user groups such as new visitors, repeat customers, customers who have made a purchase, and so on. This will allow you to analyze the behavior of each segment and take appropriate action to improve the results. Create dashboards and reports that will display key metrics and indicators.
It is important to understand that even after you have set up your store's analytics, you should continuously monitor and learn new tools and trends. Don't be afraid to take action to improve. This may include optimizing web pages, testing different content options and marketing strategies, and experimenting with user experience improvements.
Remember that analytics is a valuable tool for making informed decisions and improving your online store. Regular data mining and analysis will help you identify successful strategies and discover areas for improvement, which ultimately contribute to the growth and success of your business.
Google Analytics for Your Website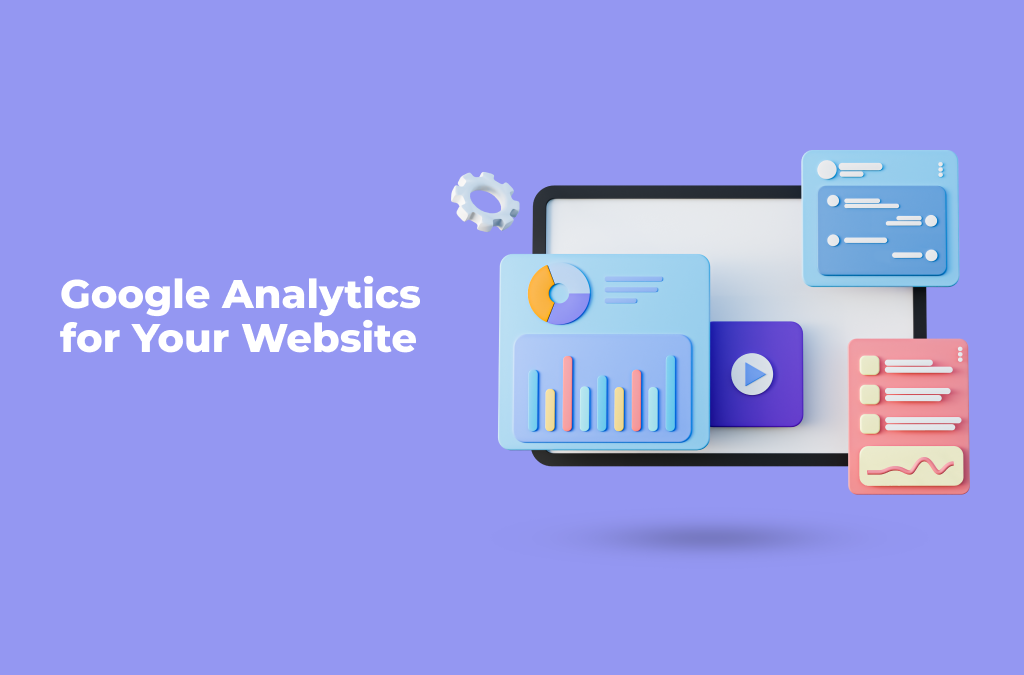 Google Analytics is a powerful and widely used tool for analyzing data and tracking website performance. This is your indispensable assistant in sales conversion optimization. Here are a few ways Google Analytics can be helpful:
Measurement of attendance and traffic. Google Analytics allows you to track the number of visits to your website, and traffic sources. It shows visitor demographics and other metrics to help you understand how users are finding your site and how they are interacting with it.
Tracking conversions. With Google Analytics, you can set up goals and conversion tracking on your website. This allows you to measure how many users take a desired action, such as purchasing a product, filling out a form, or signing up for a newsletter.
User behavior analysis. You can find out how users interact with your site, which pages are visited most often, how long they stay on the site, and at what stages they leave it. This information helps you optimize user experience, improve navigation, and increase visitor retention.
Monitoring Marketing Performance. Google Analytics provides insight into how your marketing campaigns are performing. You can track the performance of advertising channels, analyze ROI, and determine which channels or marketing strategies are generating the most return.
5. Reporting and Monitoring Metrics: Google Analytics allows you to create custom reports and dashboards that display key metrics and metrics. You can monitor your performance regularly and be notified of any changes or trends.
All in all, Google Analytics provides a wealth of data and insights that help you make informed decisions, optimize your website, and improve the results of your online business. It is a valuable tool that can be applied in any area of business. Do you want to achieve success in website promotion? Use simple tricks to rank #1 on Google.
Effective Ways to Boost Sales in Your Store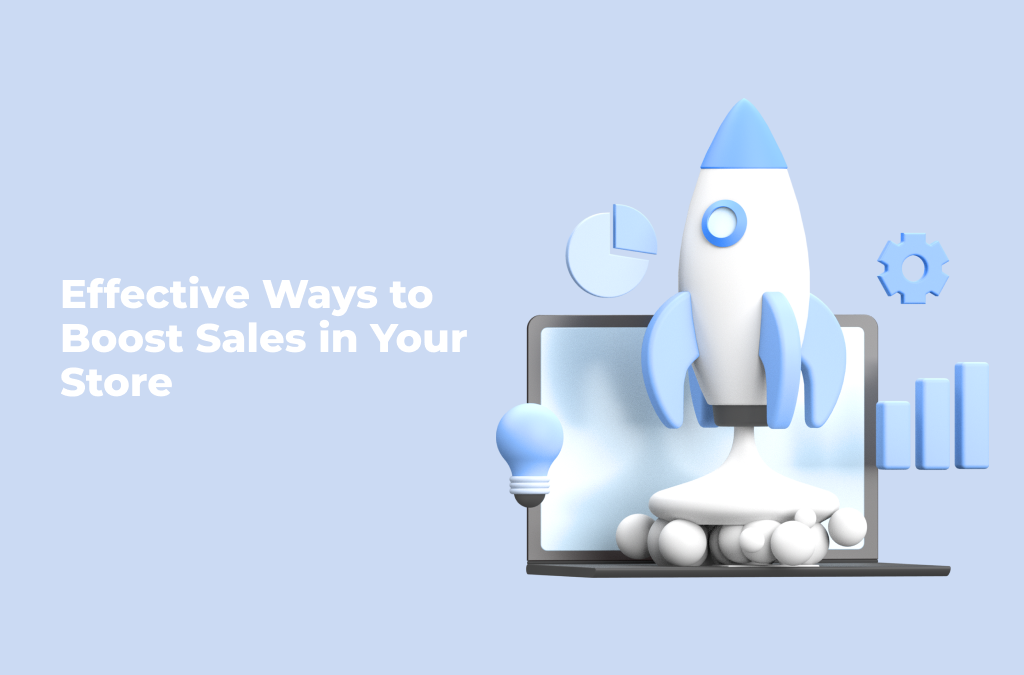 High-quality product image
If we had to name one parameter that ensures successful online sales, we would choose images.
Theoretically, your online store could be equipped with only product images, without a description, but we do not recommend using this format. People want to see what they get. One of the original eCommerce conversion methods is to use high-quality product photos. The bigger, the better. Demonstrate the product in different angles and contexts, and provide a zoom function. Customers like to see products in detail.
Detailed product description
The product description is important. The role of text accompanying a product is to provide buyers with enough information so that they can convince themselves that this product is what they need. Clarity and transparency are stronger than persuasion. The best product description text is full, comprehensive information. Do not get carried away with long incomprehensible texts – this will not lead to anything.
How long should the description be? Suggest a condensed version and a longer version. A shorter version should reflect the essence of the proposal:
For whom the product is intended;
What is its purpose;
What are its advantages.
The longer version should answer any potential customer questions. If the user has read the entire text and still has questions or doubts, you're in trouble. If to make a decision, it will be enough for the buyer to read half of the text, he will not read it to the end and will immediately proceed to payment.
Quality search and good filters
Search is one of the key elements in eCommerce for sales conversion optimization. People need to find products and do it quickly. About half of visitors navigate eCommerce sites using search. And for trading platforms, this figure is probably much higher.
Use autocomplete so that users can see possible queries as soon as they start typing. After online stores add an auto-dropdown menu of text results in the search box on their site, the conversion rate goes up.
The more choices you have, the harder it is for people to decide. An effective way to deal with this paradox is through filters. The wider the choice you offer, the better the filters on your site should be.
Customized goods
People like to customize their purchases. It's fun and interesting, contains elements of the game, and creates a sense of belonging to the creation of the product. After you spend a few minutes modifying a product, it becomes more than just a product, it is now your product.
Free shipping
About 75% of customers count on free shipping, even with minimum orders. Many online stores always deliver for free, some – under certain conditions.
On the other hand, nothing kills conversions like a surprise shipping cost that shows up at the very end of the journey. According to this study, 47% of those surveyed reported that they would not complete a purchase if it was revealed at the checkout stage that shipping was not free.
Sales and special sections
Endless sales, Groupon, and other similar services have accustomed people to cheap shopping. Discounted shopping behavior is here to stay, so consider dedicating an entire section of your website to sales. Of course, be guided primarily by what is best for your brand, but such an experiment may be worthwhile.
Make it easy for people to find products that are currently on sale. Such products can be placed on the main page or placed in a separate section. You can also post them as recommendations for other products. This helps to significantly increase conversions.
Reduce cart abandonment
An abandoned cart is the loss of a customer during the checkout process in an online store. This is a fairly common situation.
Nearly two-thirds of online shoppers abandon their shopping carts before completing a purchase. The researchers believe that this high rate is driven by user experience: as online shoppers become more experienced, they are more likely to compare prices with other online stores, even as they move closer to checkout.
People abandon carts for a variety of reasons. It can be doubts, shipping costs, additional conditions for the purchase, or even a slow site. An effective way to reduce abandoned carts is to follow up with users via email. Shopify offers an effective solution that helps return the majority of buyers.
Clearly provide your contact details, offer online support chat
Make sure that your contact number is clearly visible – this little detail will definitely increase the conversion of an online store, especially for smaller, less well-known stores. It's a matter of trust. A prominently displayed phone number or email address makes it clear that you are a real business.
Dispel user doubts
Is it safe? Can the product be returned? When will I receive my order?
If a site visitor has never ordered anything from you, naturally, he will not be sure of the success of the enterprise. Make a list of the most common objections and doubts and answer them on the product pages and in the shopping cart.
Many stores declare "easy return" right below the list of items in the shopping cart. Also upon purchase, they confirm free standard shipping and answer other frequently asked questions below.
Choice of payment option
Having options is a plus for two reasons:
Some users prefer to pay for goods upon receipt or choose their own payment method for personal reasons. Especially if this is their first purchase on your site.
A survey of active online shoppers found that 50% of regular online shoppers would not complete a checkout if they could not choose their preferred payment method.
Yes, these people are not in the majority, but having payment options will help you win customers that you would otherwise lose. Shopify offers a huge number of payment options. Thus, your customers can choose the most convenient for them. And this is another step to sales conversion optimization.
Conclusions
Of course, there are a huge number of ways to do sales conversion optimization. When working on analytics and conversion rate optimization, don't underestimate the power of good old-fashioned methods. A healthy balance between classical and high-tech methods can lead a business to lasting success.
You should never try to replicate the success of big stores or world-famous brands. They have a huge advantage over you. They are known and do not have to fight for the trust and security of their customers. People are absolutely sure that Amazon and Target will deliver goods on time, that they always have products in stock, that they accept returns, etc. And you need to earn that trust. Do not blindly copy the behavior of major players.
Your best friend is usability. We recommend that you conduct user testing of your online store in order to identify interface problems that you may not be aware of. Give people some tasks (for example, find product X and buy it) and ask them to give feedback as they work with your site – literally, comment out loud. You can watch the process over the user's shoulder or view the screen recording.
About 15 people are able to detect 99% of problems immediately. Even testing with a single target user is better than no such testing as such. So test different methods and analyze which one works best. You may need to implement just a few of them to achieve amazing results.