What makes a great website in 2022?
What's the difference between a good website and a bad one? The bad one makes us want to leave immediately. A good one feels like home – everything is in its place, you know where to find the information you need, everything is pleasing to the eye. Such a website does not make the user think a lot, it satisfies the needs simply and efficiently. So how do you create such a website? There are several major trendy tools to improve your website. But first, let's remember the basics of a good website.

Do not forget about the standard principles, which are not only about the trend but necessary due to the requirements of our time. It is important for a website in 2021 to:
Be responsive and have a design in which all visual elements are consistent. For a shop, the best option is a clean, simple website style that focuses on products.
Have fast pages and a high loading speed of your content. Nobody wants to go back in time to 2000 and wait forever for the page to load.
Have a clear and simple page structure to facilitate site navigation.
Contain high-quality images to delight the eyes of visitors and inspire trust. And they should also be in the same style.
Have legible matching fonts so that the user can easily get all the information they need.
These are all the basics of creating a website. All of these important principles are followed in ready-made templates that you can apply to your site. Zemez creates templates that meet all the requirements and are great for creating a website for any topic. They have visual drag-and-drop editors and tons of tools to improve your website and plugins for additional functionality. This will greatly simplify your work.
There are several web design trends in 2022 that share the common theme of realism and simplicity.
Parallax animation
It is very popular to use the Parallax effect on the website. With these tools to improve your website, you can create animations so that one object moves slower than others as the user navigates around the site. By moving the background and foreground separately, depth is created, and users are pleased to be on a site because they often observe the same effect in life.

Simple pleasing colors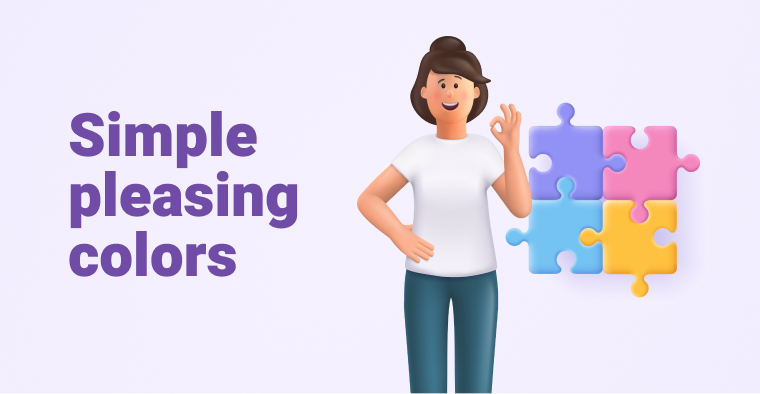 In 2022, after the pandemic begins, we spend more and more time with computers and mobile phones. Our eyes strain and tire quickly from screens, light, and color. Therefore, simple color combinations in website design become relevant to make it easier for our eyes to work. If dark colors were popular last year, today light, simple color schemes are preferred. Some designers try to find something in between in soft natural colors to match the external environment and relax visitors.
Comfort and convenience
Due to the pandemic, businesses have gone online. Accordingly, the number of websites for shops and services has increased. It should be borne in mind that not everyone has the money to order the creation of a unique website from developers and web designers. Therefore, there are especially many sites on platforms such as Shopify, which provide a place for the development and maintenance of your business. And for such platforms, many website templates are being developed so that business owners can independently create a website in a visual editor at no extra cost. Ready-made templates are great tools to improve your website, they are designed to be as versatile and clean as possible so that they can be easily tailored to your business needs.
Scrolling transformations
Any movement and mouse click on a website page is interaction and engagement. Most often, visitors scroll through the page, that is, use scrolling. With the right tools to improve your website, scrolling can be mesmerizing. This can be changing colors, transitions, and offsets of layout elements so that each section looks like a completely new page and matches the content by topic.
Neomorphism
This style uses the blur, angle, and intensity of an object's shadow to make it stand out. It is a design that looks realistic, futuristic, modern, attractive thanks to its soft shadow and overall appearance. However, it must be used carefully. It allows you to simulate online tactility in text blocks, buttons. However, minimalism also does not go anywhere and will remain with us for a long time.
Automated Email Marketing
Nowadays, eMail marketing is an effective tool to reach customers and get sales. Surely, it is an important tool in every marketer's toolbox. It is impossible to reach your customers anywhere else, and it is impossible to build personal relationships with them anywhere else, such as using email marketing. Build your email list from day one if you want your business to succeed. Note, when it comes to email marketing services, picking the right one is like choosing the perfect prize that makes a huge impact on the marketing campaign. A typical email marketing service collects data and emails, enters them into a database, generates reports, authenticates the subscribers, and puts security measures in place to protect their privacy.
Make your website more successful with Shopify themes from Zemez
If we talk about the best tools to improve your website, then these are ready-made templates that make it possible to create a website on your own. At Zemez, themes are created by professionals who take into account both web design trends and the real needs of users.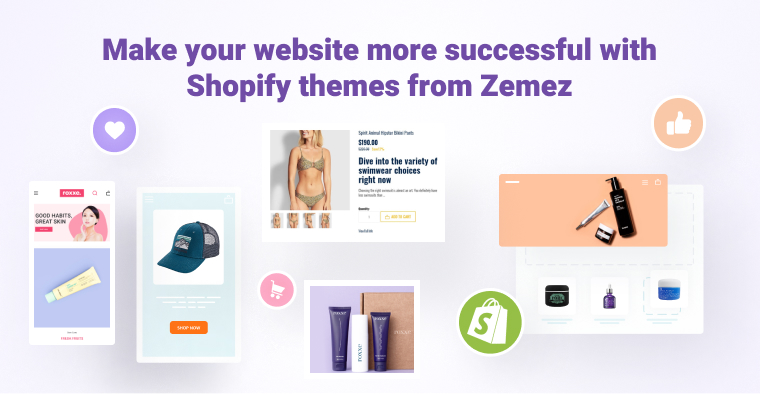 For example, the Roxxe Shopify Theme is versatile and suitable for just about any kind of online business. It is a powerful builder that makes it easy to build an attractive, unique website. Roxxe includes 50 pre-designed layouts. The template has a simple responsive design that makes pages flexible for any type of screen resolution.
The template has integration with the official Shopify application:
Floatton;
Hura FB Messenger;
Growave;
Klaviyo Email Marketing;
Trust Hero;
Exit Intent Popup;
Email Collection Bar;
Quick Announcement Bar;
Free Shipping Bar Application;
Ultimate Sales Boost.
Using this theme, you can create a website with a simple admin panel that will appeal to customers.
This is what we mean when we talk about balancing trends and convenience.
And to see how convenient and simple pleasant colors are combined, take the Shopify Theme for Fashion Vendy by Zemez as an example. Undoubtedly, a versatile, elegant, and modern theme will give you a custom design experience. Vendy also integrates with Shopify Builder to allow visual page editing. This tool will save time by allowing them to customize websites without having to go through the code. The entire process of creating a website and maintaining it is accessible by dragging and dropping the desired elements to the desired location on the page.
Some trends appeal to users and stay with us for a long time, some of them come, explore the world of web design and quickly go away. The main thing is to maintain a balance between what is possible and what logically fits into realities and needs.