"TM Product Videos" module allows adding the unlimited number of YouTube and Vimeo videos to any product in any language and store.
It is necessary to enter the YouTube video link, heading, cover, and add some description if you need.
The main features:
Adaptive Video.
The unlimited number of video files per product.
Video name and description options available.
Multi-store support.
Multilinguality.
Compliance with PrestaShop standards.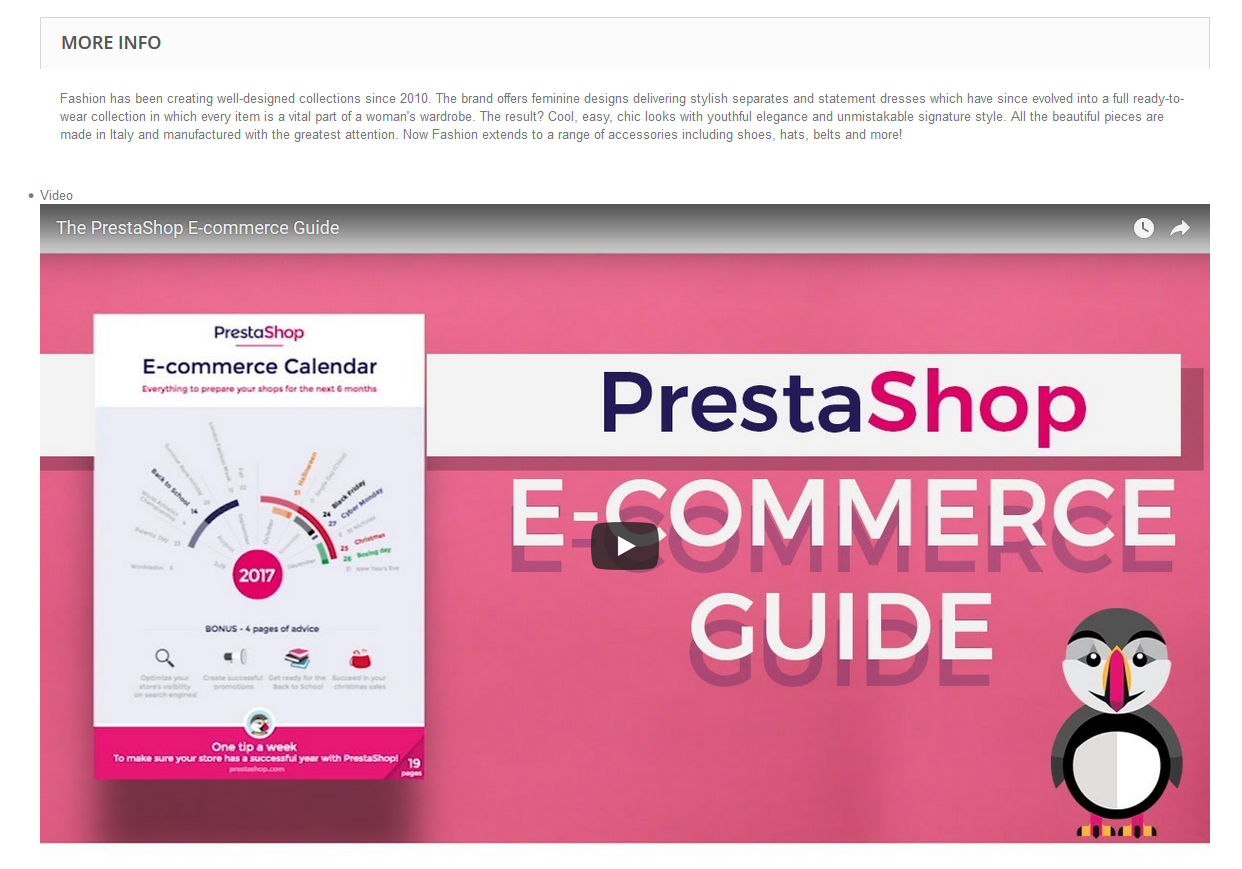 Feel free to check the detailed tutorial "How to embed product video using TM Product Videos Module".