⚑

Here you can find the instructions on how to the banner image size and name.

1. To find the banner image size and name open your store in the browser and right-click the image.

2. Select Inspect in the context menu.

3. A window with the html-code will appear. The code which is related to the image will be highlighted.

4. Expand the <a href="/.../.html">...<a> section. Hoover on the image path line and doubleclick it. Copy the image name (1) and extension (e.g. banner-1_img-1.jpg). You also can see the picture dimensions (2) (870 x 421).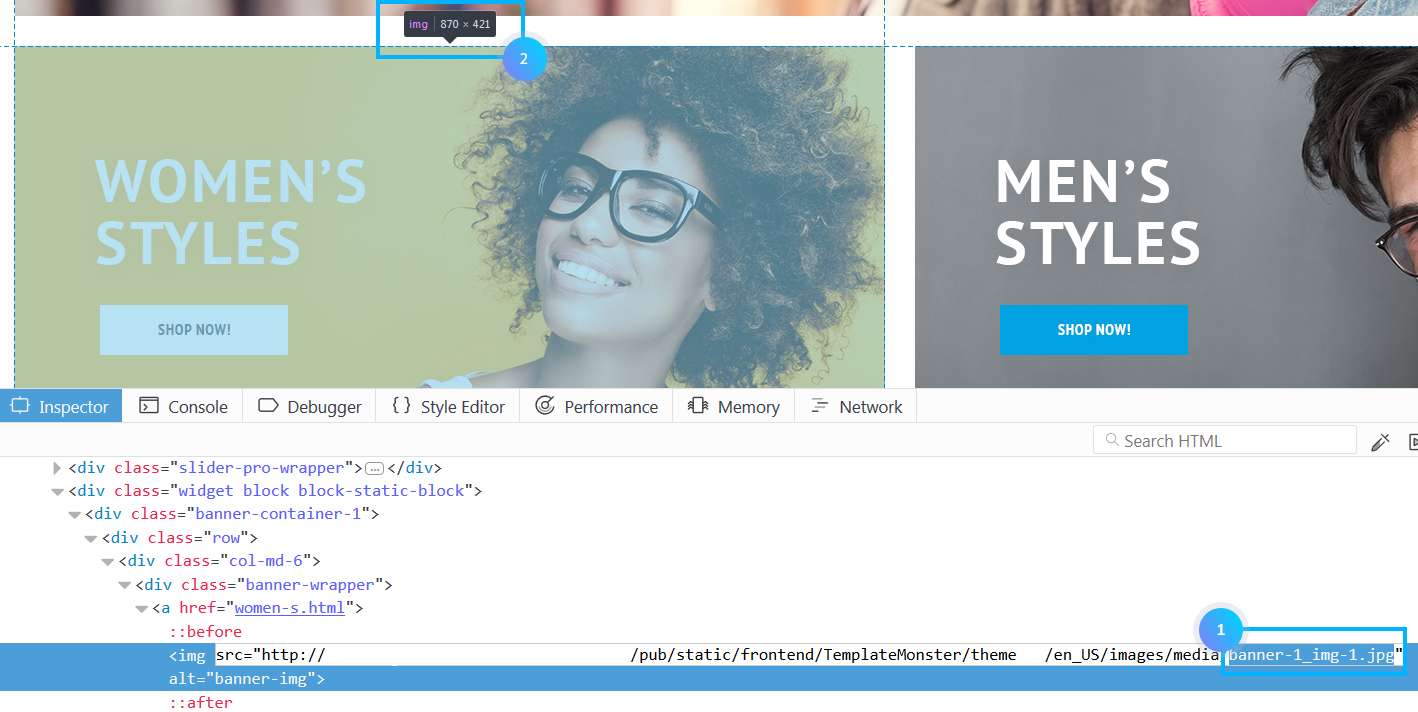 ✓ You can find the banner image in the app\design\frontend\TemplateMonster\themeXXX\web\images\media (themeXXX — your theme number).