Expanding business into new markets and translating it is really important and responsible step. We will show the simplest way to translate your website right from Magento 2 Admin Panel.
First of all, you need to enable the Translate Inline option for the store frontend.
1. In order to do that, log into your Admin Panel (administration area) and navigate to  Stores > Configuration section.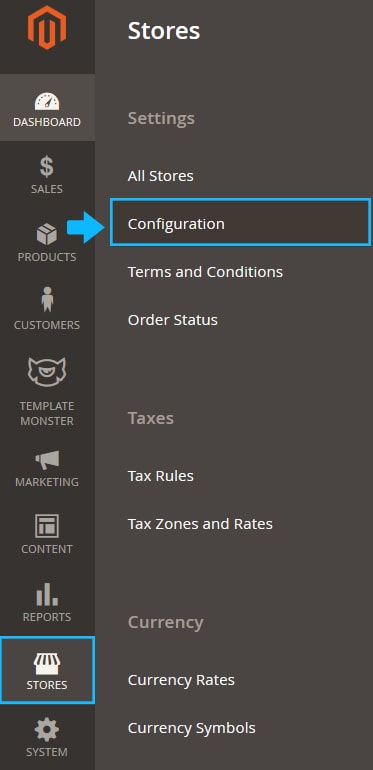 2. Open the Advanced section.
3. After that, choose the Developer tab.
4. Expand the Translate inline tab and set Enabled for Storefront option to "Yes".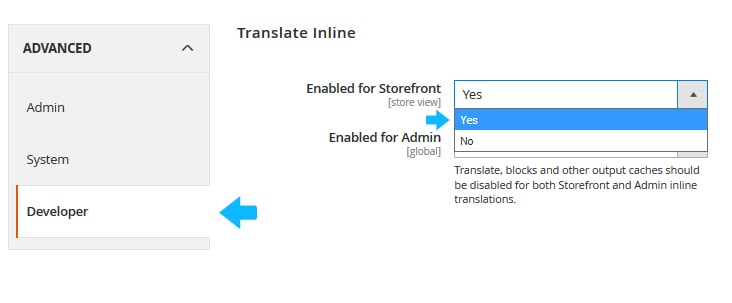 5. Save the settings.

6. Then, navigate to the System > Cache Management section and disable all caches.
7. Reload your website frontend and you will see a little book icon near each word that can be translated.

8. Make sure to check Store View Specific field during translating, so the changes will apply just for this specific store view that is enabled now.
9. Enter the desired text in the Custom option text field.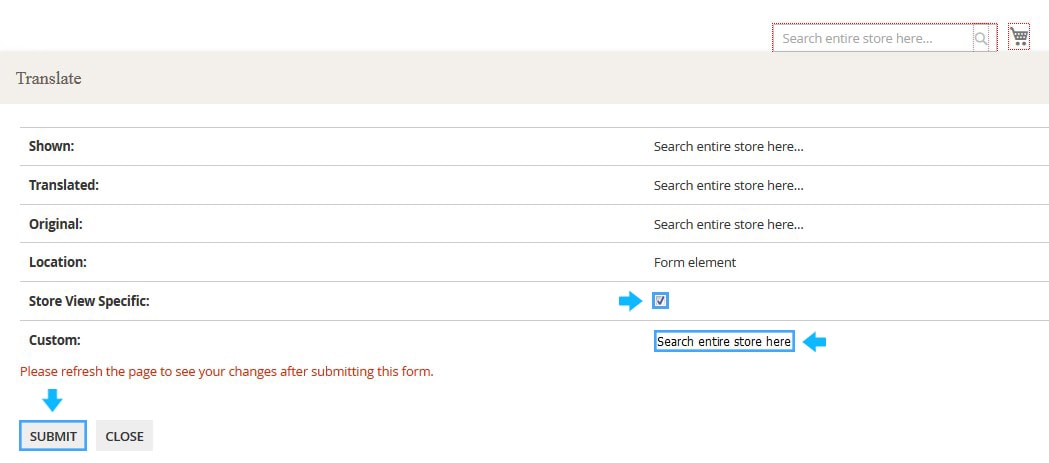 10. Press Submit button.
11. Refresh the page.
Note, you can use the same tool for all pages. Just open the needed page and translate all the needed text.
Also, you can switch languages by using frontend language switcher to make the translations for each of the languages on your website. And, of course, do not forget to clear Magento cache after the changes!