To find the banner image size and name open your store in the browser and right-click the banner image. Select Inspect in the context menu.
A window with the html-code will appear. The code which is related to the image will be highlighted.
Expand the <a href="/.../.html">...<a> section. Hoover on the image path line and doubleclick it. Copy the image name (1) and extension (e.g. banner-1_img-1.jpg). You also can see the picture dimensions (2) (870 x 421).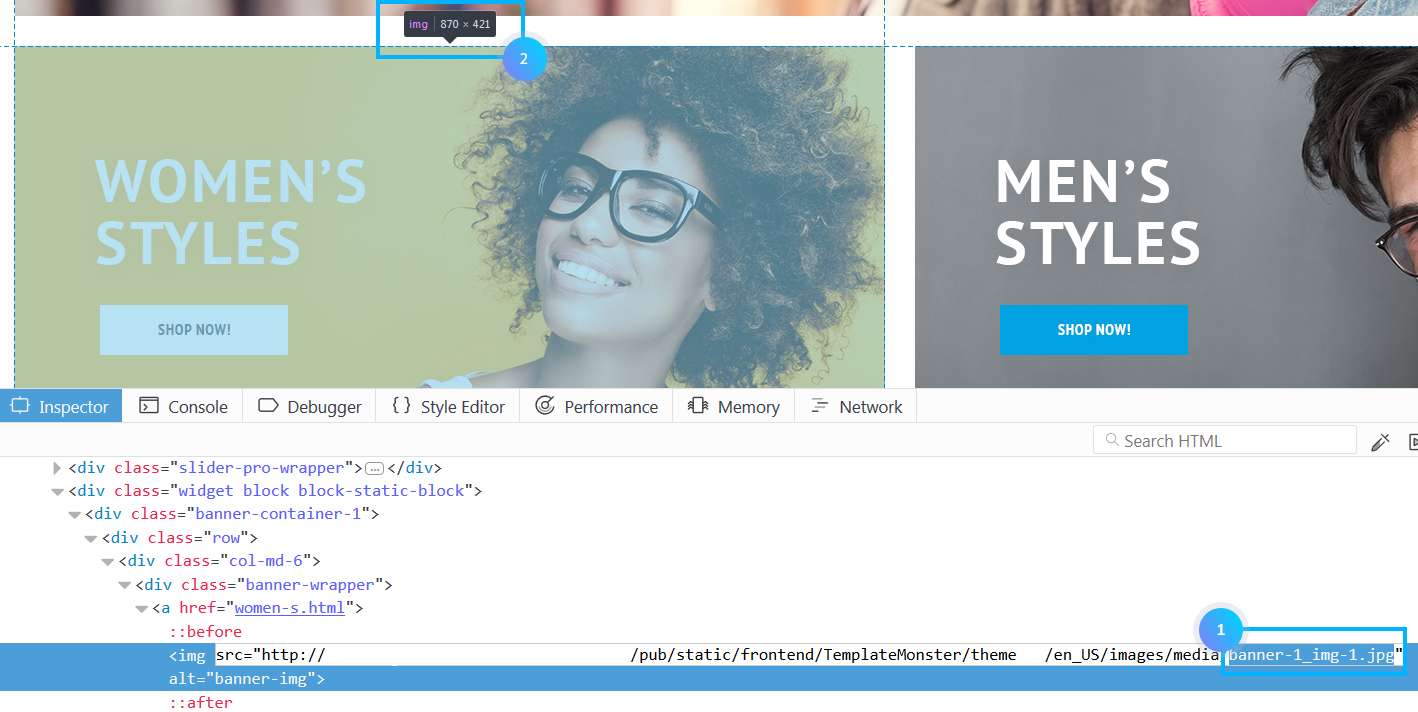 You can find the banner image in the app\design\frontend\TemplateMonster\themeXXX\web\images\media (themeXXX — your theme number).