Hi, all the fans of Gutenberg themes! We know how difficult it is to find a worthwhile plugin, which will work stably and boost the functionality of your website, rather than the reverse. For that reason, we have created the ZeGuten premium Gutenberg plugin for your convenient and fast workflow.

In this post, we will learn the ZeGuten in detail, look at how we can use it, and decide who this Gutenberg plugin fits.
But first, let us make the price and place to purchase clear. Surely, if you decide to become an owner of the ZeGuten, you will find it on the TemplateMonster marketplace for a hot price – $37. Also, once in a while, you may find engaging discounts, so our recommendation is to check the website occasionally.
P.S. In case, you need Gutenberg themes to run the website, follow this post.
So, there's no time to waste. Let's dig deeper right now!

What's ZeGuten Premium Plugin?
Well, shortly, the ZeGuten Gutenberg plugin is a premium collection of Gutenberg blocks, which can be used by both code geeks and non-professionals. That's because Zemez is trying to create a product aimed at helping the clients to build their own website without any effort and additional time.
ZeGuten comes with a simple but charming design, intuitive and pleasant dashboard with a bulk of options to any taste. If we're talking about the inner world of this plugin, then settle in and read:
20+ premium blocks. At the collection of this Gutenberg plugin, you will find 22 unique blocks, which are going to increase their number very soon. These are such blocks as Section, Banner, Pricing table, Team member, Image comparison, Contact form, and so on.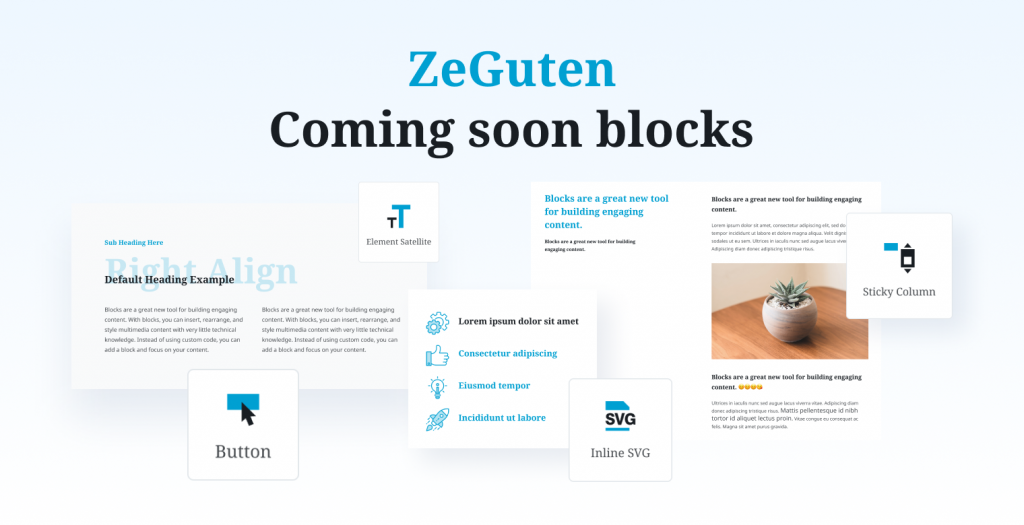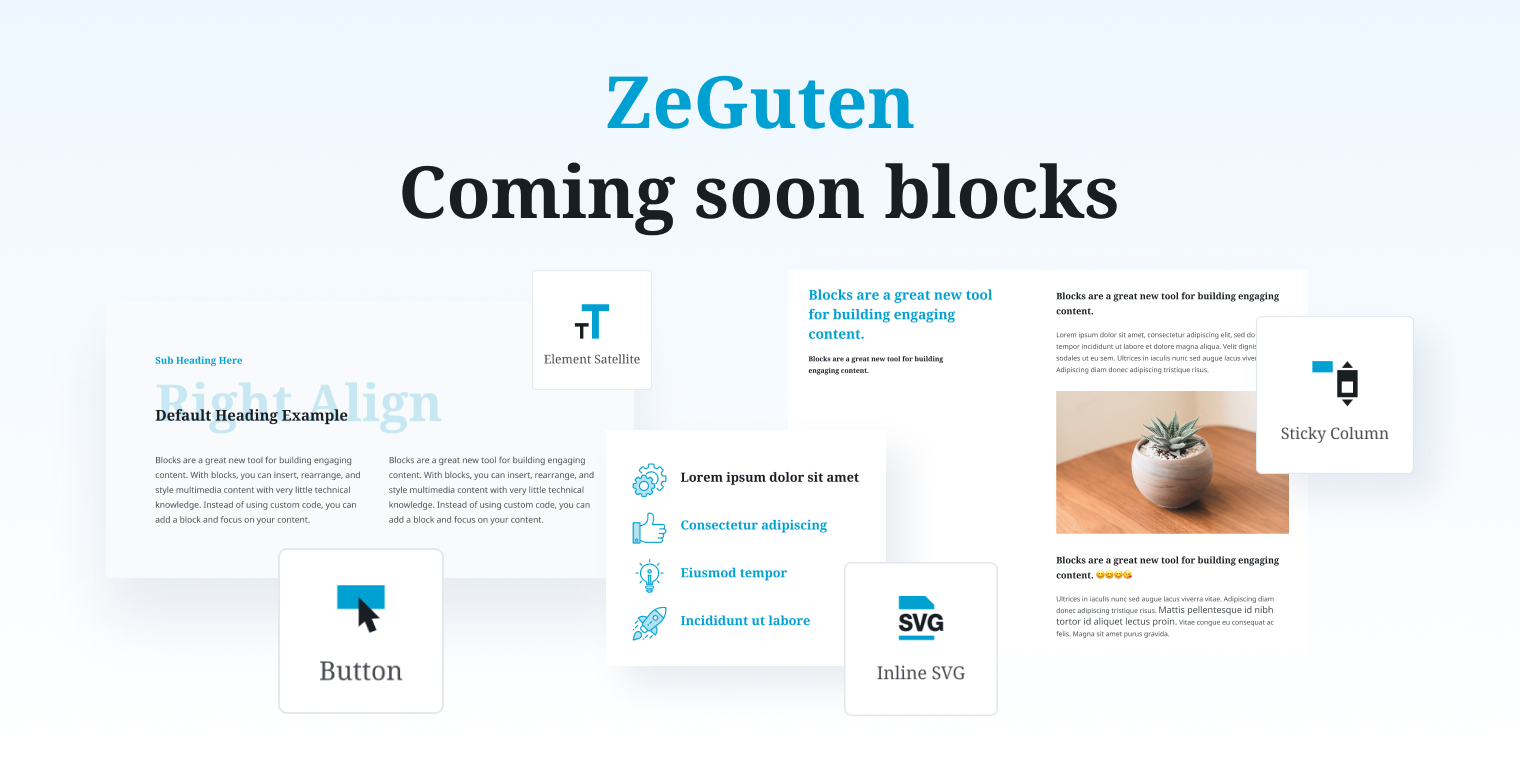 5 layouts for posts. Purchasing the ZeGuten plugin there will be several layouts to choose from at your services. For example, listing, grid, chess, masonry, carousel. Thanks to them, you are able to make posts according to your wishes and demands, as you have a wide variety of choices.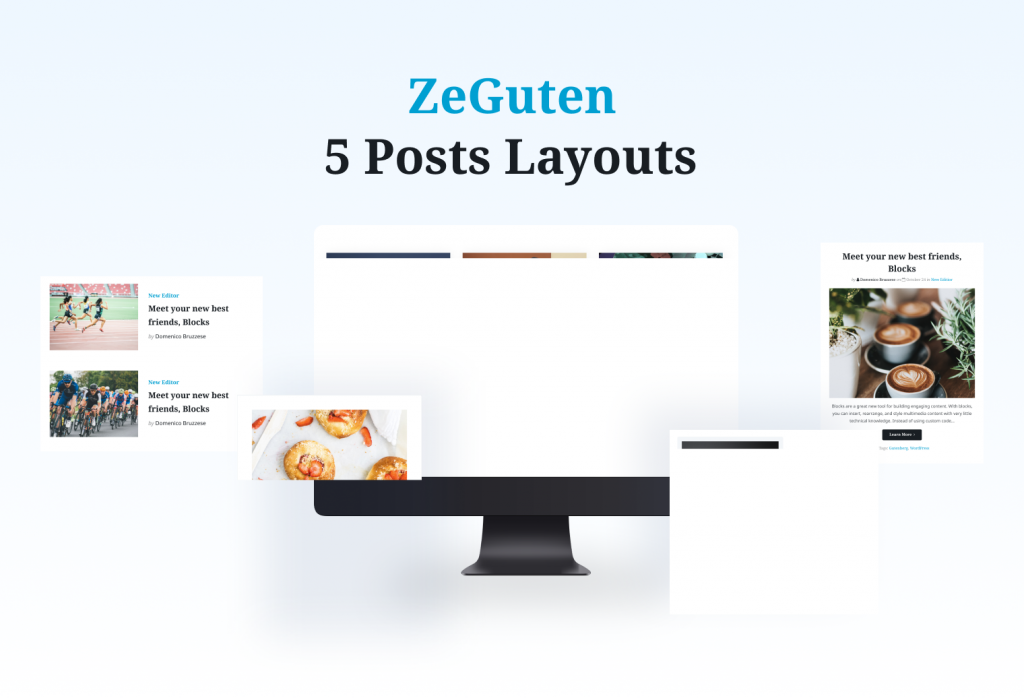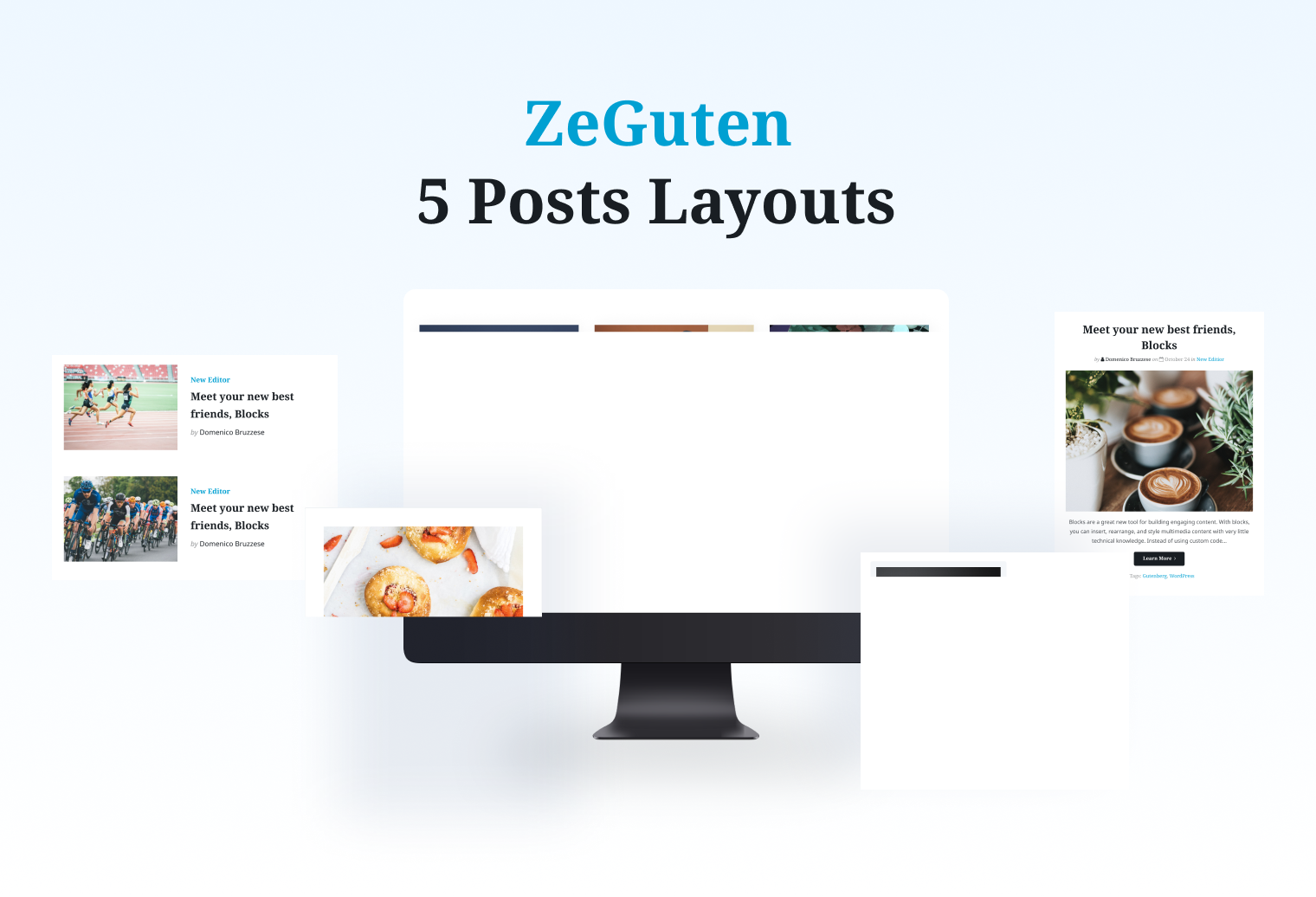 Regular updates will be with you constantly. As you can see in a changelog, our team really cares about ZeGuten and its modernity.
Adaptive design. Each page of your website will look outstanding on any screen size, thanks to flexible width and height, and all responsive gaps, paddings, etc. That's why the website is in excellent hands.
Required no page builders. It may be a surprise for you, but it's true. ZeGuten can be used as a single tool and build all the sections without additional editors.
How to use the Gutenberg plugin?
Firstly, you should be aware of how to use the ZeGuten plugin, even if you're a newbie. Frankly, it's as easy as ABC and you don't need to make an effort to build the pages of your dreams. So let's start and find out each step of ZeGuten usage.
From the very beginning, you should go to Dashboard > Plugins > Add New > Upload Plugin and choose a zip file to upload.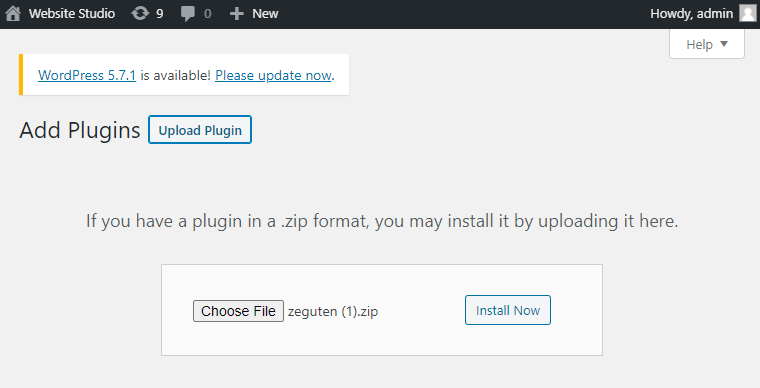 2. Then click on the Install Now button and wait when the installation process ends. Congrats! The ZeGuten for Gutenberg plugin is successfully installed and ready to use.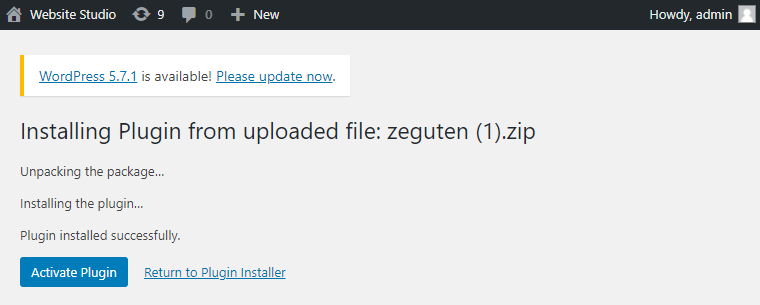 3. After that, go to the Page you need to customize and tap the '+' button, where you can find all the available blocks. Or just use search to find the necessary block faster.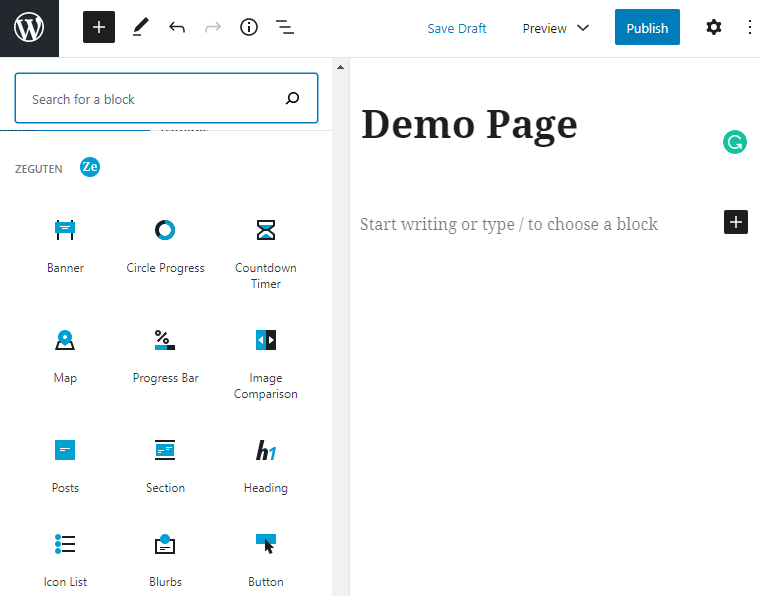 4. Choose the desirable block, click on More options buttons and pick the Show Block Settings or use a shortcode 'Ctrl + Shift + ,'. On the right side of the screen, the setting board will appear.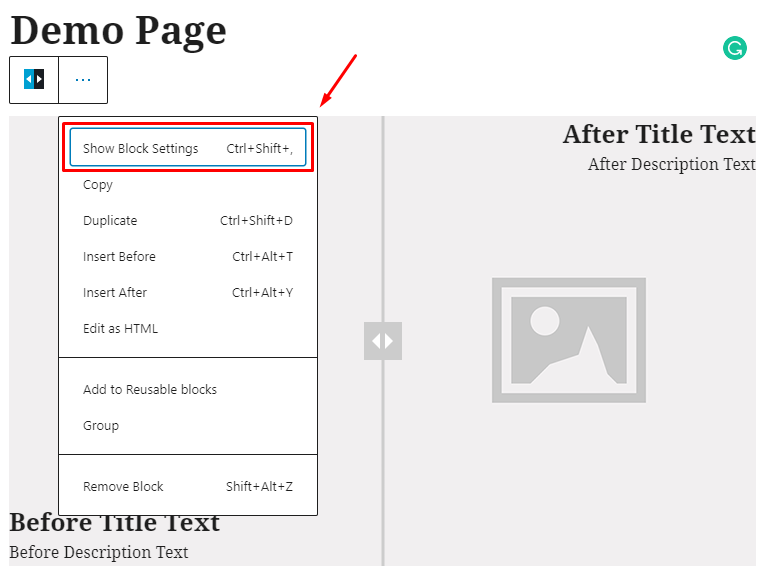 5. After this step, you are ready to customize the block in the way you need just by using different settings. You can set the layout, style or change the advanced options. All of them are extra simple and intuitive, so you won't have any issues.
If you need to learn more about each of the blocks, there is a Guide on the ZeGuten live demo. This guide contains all the details about each element and the setting peculiarities of the blocks.
That was a short introduction in the way you can use the ZeGuten Gutenberg plugin from scratch. Certainly, in case, there are any questions, our support team is always ready to give you a helping hand quickly.
Who Does It Suit?
If you still have any doubts or just want to know who does the ZeGuten plugin suit, then this paragraph is for you. Of course, we can't predict who certainly needs such a plugin as ZeGuten, however, we know who it will surely come in handy.
So, if you or your customer are newbies, but greatly want to build the website in the simplest way, then this plugin will definitely fit you. As we could see in the previous tutorial it takes only a few minutes to install the plugin and start working with it. Then everything is up to you and simply customizable.
However, even if you are a professional, as well as this Gutenberg plugin can be helpful. How? It will save your time and allow you to work with a special no-code plugin, which truly doesn't require any additional knowledge or effort.
And, finally, being a fan of Gutenberg editor and WordPress theme building on its base, you should try the ZeGuten to make sure it's really worthwhile and costs your attention and future bizarre websites.