In this quick and simple tutorial, you will learn how to convert your old content to modern blocks with the Gutenberg editor and why there may be a requirement to do it.

Why you may need to update content with Gutenberg
Been puzzling your head whether you need to upgrade your WordPress version to get the Gutenberg editor or not? It's you to decide! However, we strongly recommend you to update to the newest version. That is because today's theme and template developers create their products according to the newest versions of WordPress.
It's not a secret that the Gutenberg editor has become native from WordPress 5.0. That is the reason why people are concern about their old content. In this tutorial, we will show you how to convert your old articles to Gutenberg.
Convert classic fields to blocks
One of the reasons, why Gutenberg became quite popular among users, is that your old articles are safe even after upgrading to the editor. All the existing content acquires new possibilities for customizing.
If you haven't upgraded your WordPress version yet and still use an old one, here you can see how your post probably looks with the old classic editor.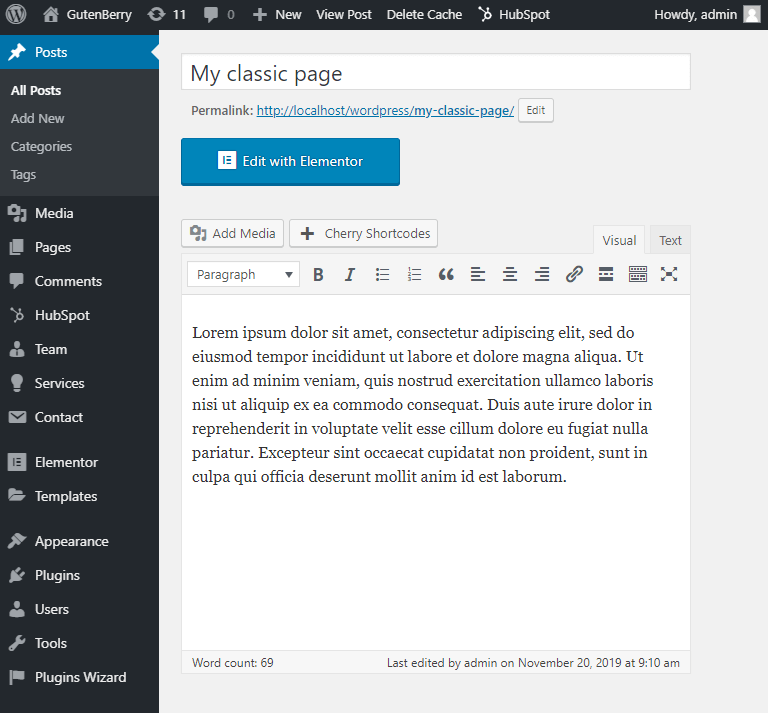 However, after you have upgraded your WordPress version, all of your old posts will have the new interface. The entire content will be wrapped inside a classic block. The only change is in the appearance of the block. All your old content still the same.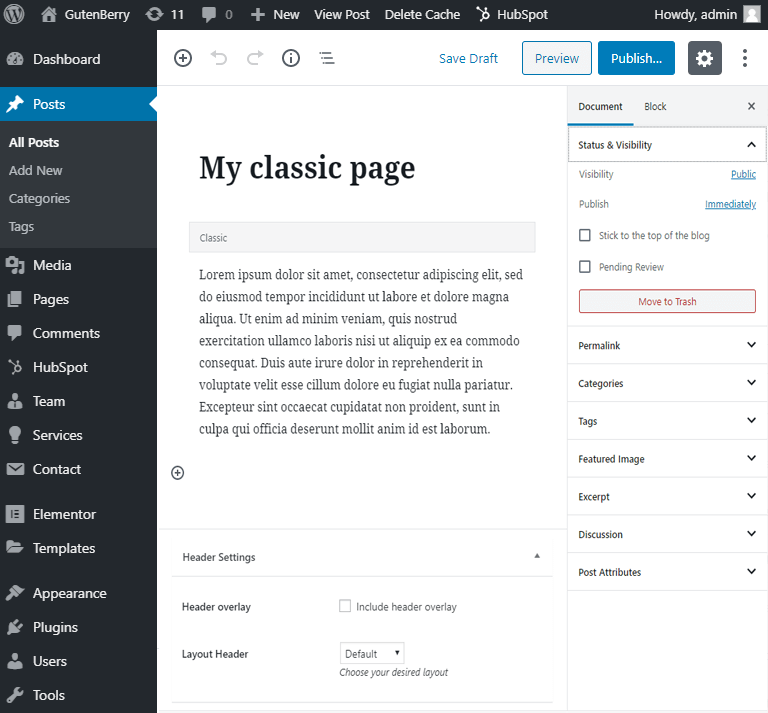 Moreover, after converting to the Gutenberg, your blocks will look exactly the same on your website as well. After that, you have two ways of editing:
edit your content in the classic block;
convert old fields to the Gutenberg.
Choosing the first option, you may just continue editing your content. This offers you a good old Classic editor interface. On the other hand, converting your blocks to Gutenberg will simplify the process of post-building.
To upgrade your classic blocks, all you need to do is click on the three-dot menu option and choose the "Convert to Blocks" tab.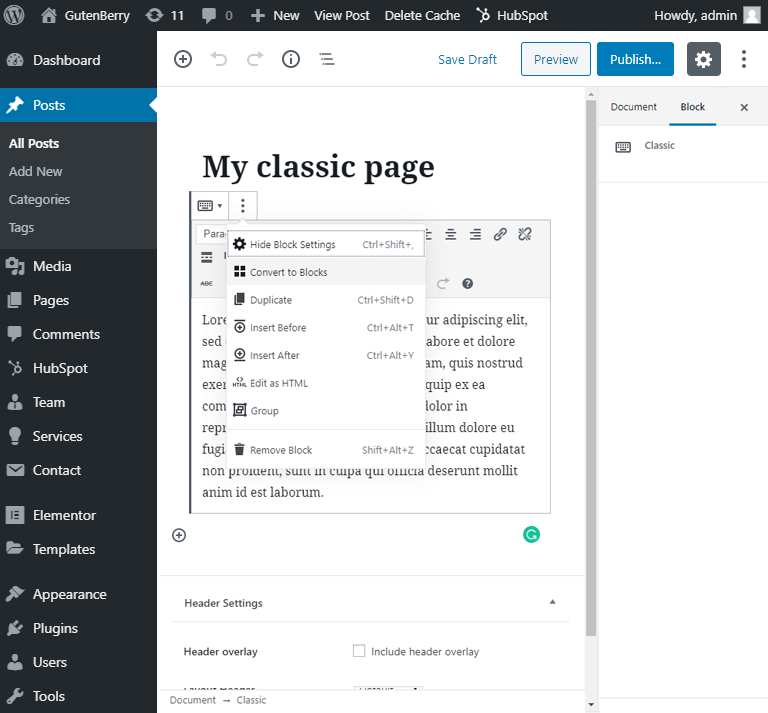 The job is done! Now you have updated all the old fields to the Gutenberg blocks without the content loss. You are able to customize your article in the proper way. Moreover, all the blocks become separate sections. Each one has own formatting settings, such as style, design, alignment, etc.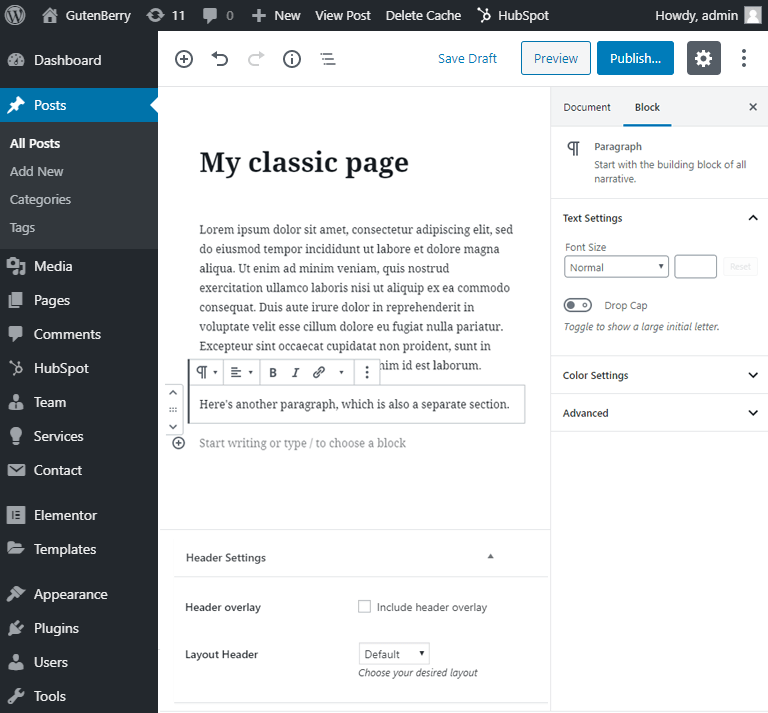 We hope you liked our simple tutorial on how to upgrade your old fields to the Gutenberg blocks. Subscribe to our newsletter for more useful tutorials and instructions.