Today we will be in dialogue with a web designer, a person who designs websites – collects the visual part of the site. This person went through an interesting creative, personal path of choosing a profession, directions that clearly led to web design, with Marina Voitsekhovskaya. If you are interested in how to become a UX UI designer, read this interview. Perhaps you will find interesting thoughts to help you start your career here.

We asked Marina questions about her work, skills, and motivation required, challenges along the way, and what will be important in 2023. We hope this will inspire you and help you look at design in a new way. To make it a really interesting read for you, we carefully and carefully chose each question.
The peculiarity of this interview is that the answers of our interlocutor show how the range of his duties expands in the process of career growth, how responsibility increases, and how the view of design and approach to work evolves. And this is really important, after all, our designers are our team members.
What did you do before designing?
My whole life has been connected with design in one way or another. At school, I designed newspapers and posters. I wanted to do something creative, interesting, and visually beautiful when I studied at the university. Then I started learning Photoshop by improving their photos, correcting colors, creating collages, etc. I worked a little on designing websites, a little in publishing, creating book covers, and various typography. It was from this that my path to design began.
Why did you decide to become a designer?
Always liked to create something interesting. And the design is exactly what opens up huge opportunities for creativity, for revealing creative potential. Now I find real satisfaction in my work. Design is a deep world, you start and it's hard to stop. After all, solving complex problems is always fascinating, especially when you can then evaluate the result.

Design is not about creating pictures, not about a purely visual component. In particular, this is about working with numbers, with analytics. You need to be prepared for the fact that in addition to the visual component, analytics will also be added to your work, and in a rather large volume. And you need to do your job based on this data. This is an important point that many designers miss. But these are the key components of the work.
What was your first design?
If we talk about sites, it's funny to remember your first works 🙂 Apparently, many have the same. These were "pictures" of a person without experience, without special knowledge of the structure of sites, typography, grids, etc. But there was a desire to learn and improve their skills. Over time, you begin to collect your database. You work, improve, and change. Provide an analysis of what has been done and how it can be improved. Along with this, your level grows and your own style appears.
What projects did you work on?
I mainly work on eCommerce projects. We cover many niche themes on themeforest.net, so all the tasks I worked on were always interesting and varied. I always get the most pleasure from working on patterns for fashion. But it is also interesting to work with automobiles. Every time with a new topic you discover something new for yourself. I also like to work on the redesign of old sites, turning them from rarities into new, attractive shops. This is a great opportunity to give another chance to what we stop paying attention to.
All the projects I have worked on can be called interesting. They improve my programming skills and developed my visual taste. I am a perfectionist, and I strive to ensure that each work is brought to the ideal. If for this I need to spend a little more time – no question. I try to constantly update my portfolio, and I recommend it to anyone who wants to connect their lives with creative professions.
Where does the work of creating sites begin?
Work on any project begins with an idea. Next, the development of the idea by searching for references, a visual image, and searching for a color scheme. Research helps a lot at this point. See what competitors are doing, and analyze many other projects. The main task is not to copy, but to be different… but you can take some chips. Next, outline the structure of the site, and think through the sequence of blocks. It is not necessary to perform these steps in a certain order, you can always start from the end.
Even people with vast experience in web design regularly browse new sites, follow trends, and find inspiration in the work of colleagues. Being inspired does not mean just copying everything, you just need to understand what a modern site looks like, and what is fashionable and cool now.
What tools do you use at work?
The world of design is developing very quickly, and new tools and programs are always appearing. To keep up with recent trends, you need to constantly monitor them. Figma is currently my primary template tool. This is a relatively new graphic editor designed for web designers. It has a lot of advantages for the designer and the team, a lot of additional functionality, and cool plugins that make it very easy to create a site. Additionally, I use Adobe Photoshop (mainly for working with images, retouching, etc.). Less often, Adobe Illustrator (for working with vector graphics). I also have many resources for visibility, photobanks with stock images, vector images, and icons. In addition, I always bookmark sites with color palettes, font combinations, etc.
What must a UX / UI designer know?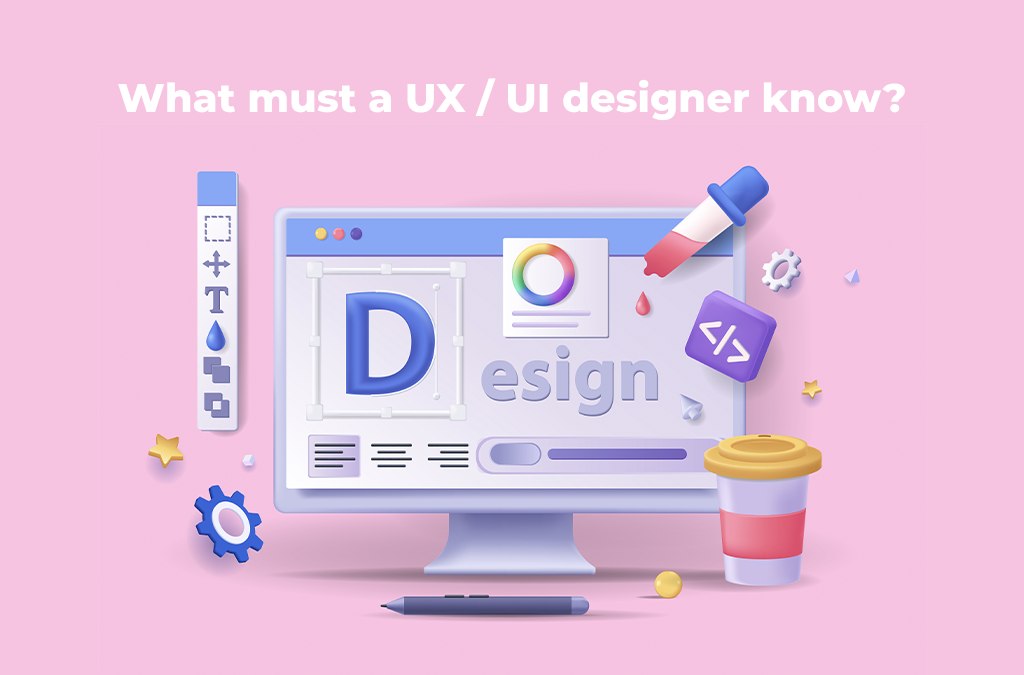 If you want to know how to become a UX UI designer, this question is one of the most important. The main goal of any designer is to make a product, the design of which will satisfy the client, and increase loyalty, thanks to simplicity and satisfaction from use. A UX/UI designer must have basic hard skills (learnable and measurable skills). The most important skills for web designers:
Understand the composition and dynamics of layouts, and work with typography and colors.
Empathize with users. That means conducting at least basic research and communicating with a potential audience.
Feel aesthetics and beauty. And be able to implement it with one of the tools (Figma, Sketch, Adobe XD).
Analyze the results and be guided by them when creating the interface.
Have a basic understanding of HTML and CSS to be able to look at design through the eyes of a developer. Frankly speaking, not all designers can do this. Therefore, the skill is not mandatory, but desirable.
Soft skills are also important for a designer. These are a person's personal skills: situational skills, knowledge, and character traits that can be used in work in completely different areas. Among the most important:
Search and generation of ideas.
Critical thinking. This will help balance a beautiful picture and functionality, utility, and convenience.
Communication. A designer must be able to listen and accept criticism in order to make a really good product.
Argumentation of decisions. The designer should easily explain why a specific element is located there.
Presentation. A designer must be able to present his work, bring out the main points, make accents, and hold the audience's attention.
How do you currently maintain and develop the skills of a designer?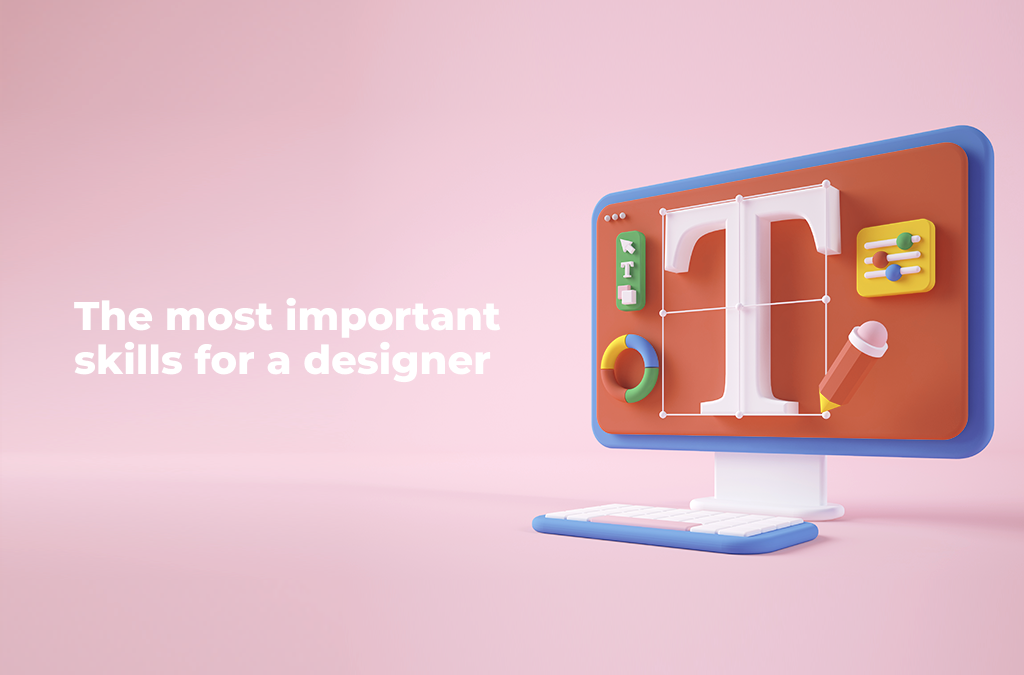 Social development is extremely important for a designer: communication, conferences, and the ability to listen and share one's knowledge. A designer must always maintain critical thinking and be able to adapt quickly. After all, the IT sphere is currently developing at cosmic speed. I always communicate with other designers, and exchange experience and advice. I love various conferences, you can always find something new and interesting there.
The ability to listen to others, accept and typically evaluate criticism is always an opportunity for professional growth. If you can't find a common language with your team, you're unlikely to become a good designer. Even if you are a genius. Design is also about working with people, making contacts, discussing projects, and brainstorming.
An important place is occupied by knowledge of the necessary programs, the ability to learn new things, etc. This is an indispensable condition for effective work.
I'm used to collecting a lot. One of my main habits is to keep interesting ideas. It can be a Pinterest board or just an interesting wrapper. I also read, watch, and listen a lot. When I choose what to read, I pay more attention to literature for designers and from designers. Books, articles, online magazines, YouTube, and movies. Even the Reels on Instagram sometimes teach something useful and interesting.
What do you think is the global task of a designer?
The global task of the designer is not design. First of all, it is a project that is convenient and understandable to the user. The design must work. It's not about a beautiful picture, rather, it's about solving a problem and leaving a satisfied customer. For me, design is about a sense of balance. It is always necessary to maintain a balance between creativity and some technical limitations, the wishes of the client. At the same time, find the same direction that will help you express yourself and implement all the tasks of the project as best as possible.
For example, let's take one of the latest projects – Vendy Pro. We have the perfect theme, one of the best eCommerce solutions available today. Here everything works in such a way as to satisfy the needs of businesses and customers. At the same time, design is a link that helps to unite everything into a single whole. This is one of the important tasks of design.
How to become a UX UI designer? Your advice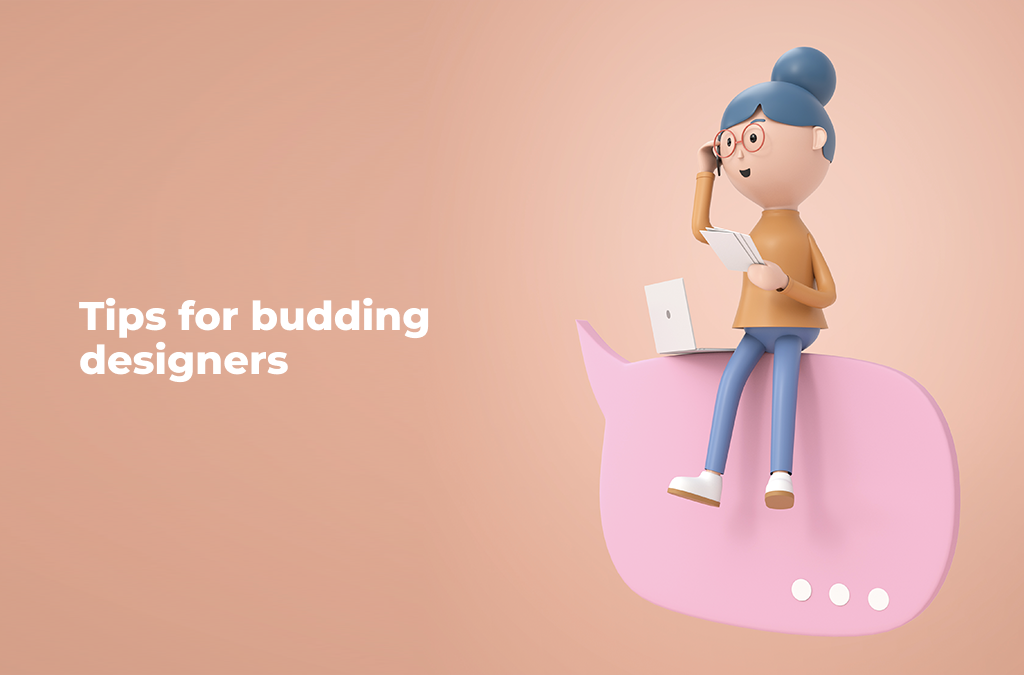 The first thing is to learn the basics. In order to become a designer, it is not necessary to have a professional education. There are now a lot of resources for self-study of design. Start with Figma or Photoshop tools. Familiar with the theoretical base, interested in color, composition, and typography.
It is necessary to train. Get your hands full, constantly look for something new, and try different tools and directions.
Follow the news. The design never stands still, so it is important to always be aware of the latest news and innovations. Constant expansion of visual culture is the key to good creative solutions at work.
Create a portfolio. This is your main tool for promoting yourself as a specialist. This is your business card. Creating a portfolio will help you gain experience, discover your strengths and weaknesses and start working in your own style. It can even be a project on the table. What you created, but did not realize. There can be many such projects. You should believe in yourself and not give up on the work you have started.
It is very cool when you manage to surround yourself with like-minded people. People who believe in you and support you. When working alone, it is difficult to evaluate your progress or find new solutions. Communicate as much as possible and be open to other opinions.
Interview with the designer: conclusions
Many people think about how to become a UX UI designer. What knowledge and qualities are important to have? Therefore, we decided to dedicate a whole post to this issue and describe how our designer works. As you can see, the work of a web designer is more than just design. In the process of experience, thinking changes, the range of tasks expands, and the approach to work becomes more systematic and deep. Responsibility comes not only for your part of the work but for the overall result, for the professionalism and image of the entire team.
We appreciate each member of our team and will write more about us. Would you like to read also the interview with Shopify Theme Developer? Look here!