Elegant on the outside and truly powerful from the inside, Cosmetro v.3.0 is a striking combination of stylish appearance, and top-notch functionality allowing to create an online store with the help of WooCommerce package, add popup windows, custom sidebars, etc.

5 Mind-Blowing Skins at Hand
Maybe you were impressed by Cosmetro before, but there is no chance you won't be even more impressed now by its multiple carefully thought through skins, dedicated to all kinds of cosmetics topics! Let's take a closer look at them!
Perfume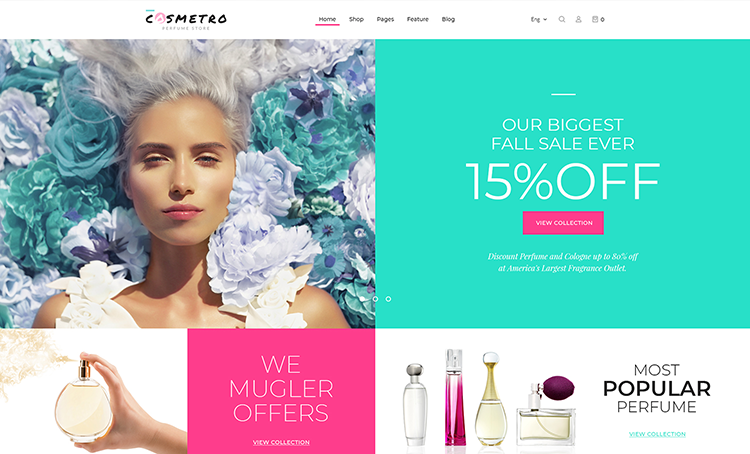 Get everything one might need when creating an online perfume store in Perfume Cosmetro skin, stuffed with sparkling image layouts, pricing tables and post sliders! And with attractively-looking parallax effects your prospects will definitely notice your products!
Jewelry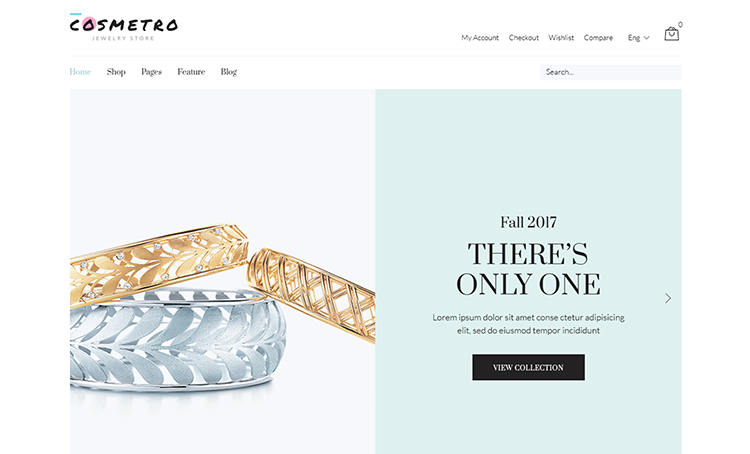 Stylish silver-and-gold style of impressive Jewelry skin will boost up your online store, increasing your profits! Here you can showcase your services, display jewelry collections, show off the bestsellers, and even post the clients' review on Instagram!
Lingerie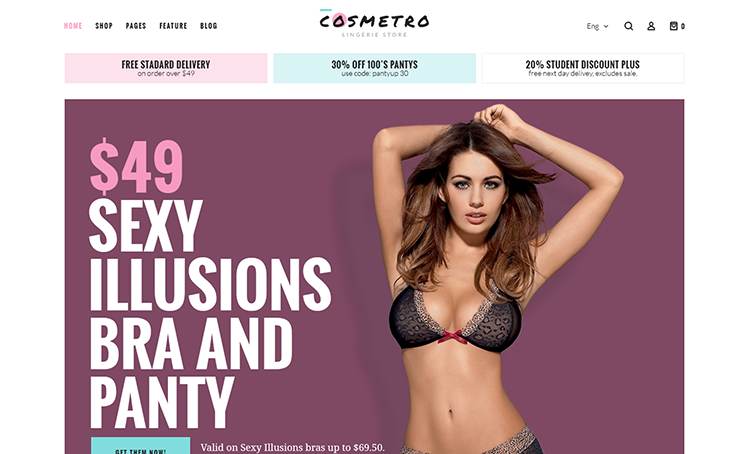 Remarkably beautiful and stylish Lingerie skin is cut for taking your lingerie store on totally new heights! The skin has everything one needs, from banner grids to product category and featured products blocks, ensuring that your products will be sold at high speed rates!

Clothing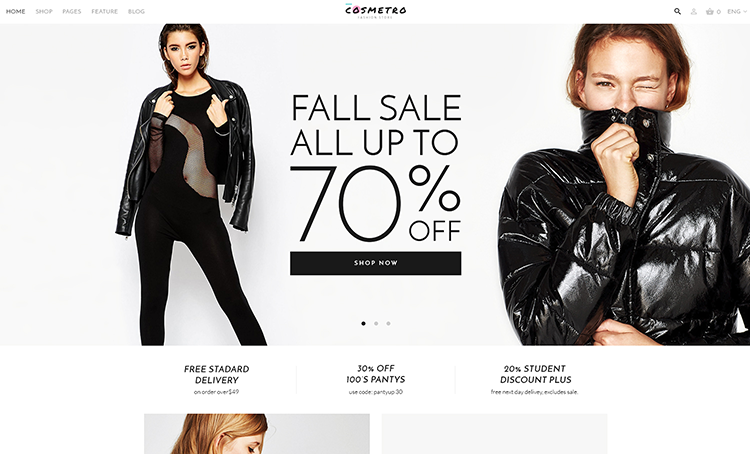 One of the most awaited skins is Clothing store, of course! With more and more online designer clothing stores appearing on the web, Clothing skin possesses all that is necessary to promote the clothing store on the web!
Accessories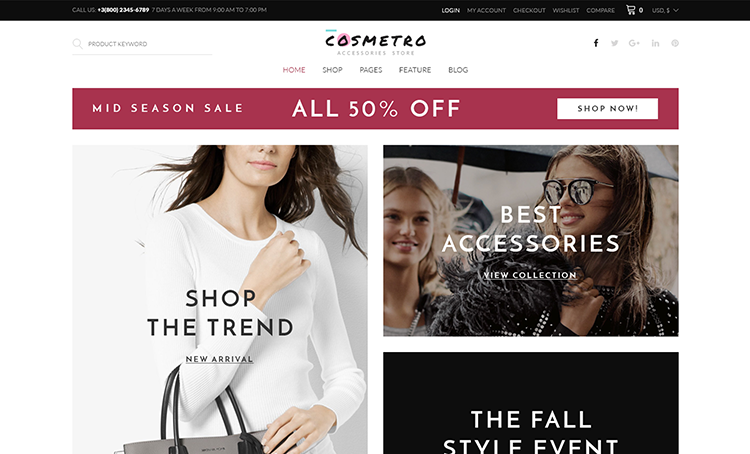 Selling shoes and bags on the web? Then Accessories skin might perfectly suit Your needs, with attractive banner grids, majestic project categories, beautifully showcased services. And there are only a few benefits from the vast list of everything this skin possesses!
Cosmetro is one of the most gorgeous themes, perfect in everything from its looks to outstanding functionality. And now, with multiple stylish skins and other cutting-edge improvements, it becomes the best match for those people who need a fully fledged WooCommerce store theme to fit all the needs!