Bryte is the theme well-known for its exquisite quality and powerful potential. It is perfect for running your business online, and can be easily transformed into an online store.

It is easy to install and use with Cherry Plugin Wizard on board, and has multiple benefits, such as Slider Revolution and WooCommerce package. You can find out more about it here.
Though, with the new times comes the necessity to go ahead, and that's why Bryte WordPress theme, which is perfectly cut for online business, from now on becomes a truly multipurpose template built on powerful Elementor live page builder!
Bryte not only looks good, has perfect typography and has every tool needed for business, it is rich in skins, which cover all kinds of business topics. Let's find out more about them!
Blogixpro

If you consider blogging an important part of your online business, let us introduce you Blogixpro, the skin forged to tell the visitors more about your business in the form of attractively looking posts, sliders and Instagram blocks!
Illustrix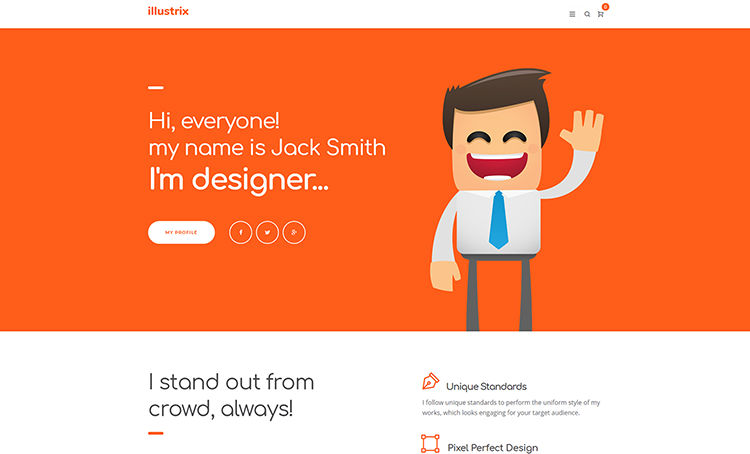 Illustrix skin is the perfect asset for those business owners, who want to improve their online presence with creating a fully-fledged portfolio website, which will tell the prospects more about the recent projects, new achievements and future goals!
ImageGambit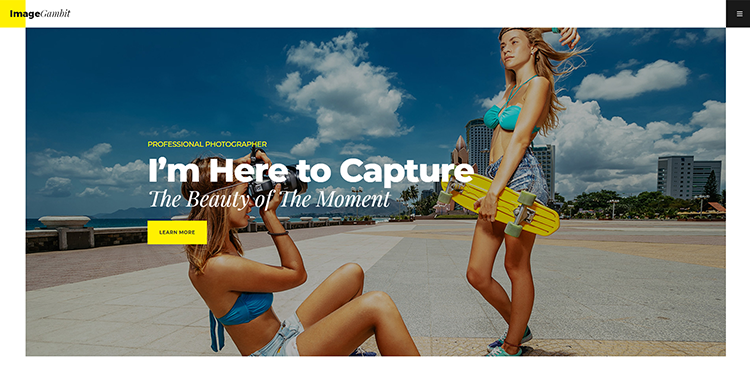 Beautiful and juicy, ImageGambit skin is invaluable if you're going to enrich your website with sliders and galleries. And a stylish hamburger menu will add more sleekness to the looks of your business website, dedicated to creativity.
Prodiart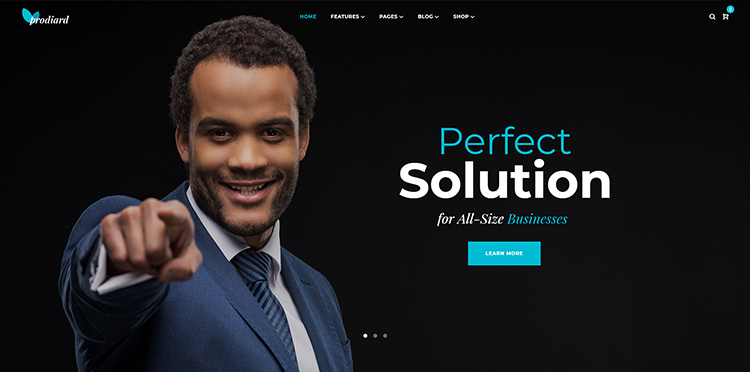 Prodiart skin offers a totally new approach to creating your own well-recognizable business website, containing blog, team members and subscribe form blocks, as well as testimonials, counters and eye-catching sliders.
ProPromote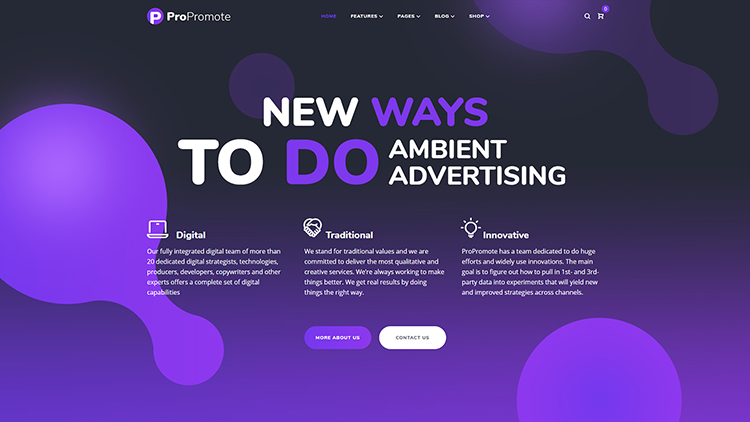 Sleek typography, vibrant colors and breathtakingly beautiful appearance are the main characteristics of the ProPromote skin, cut for boosting up advertising business on the web.
Storessa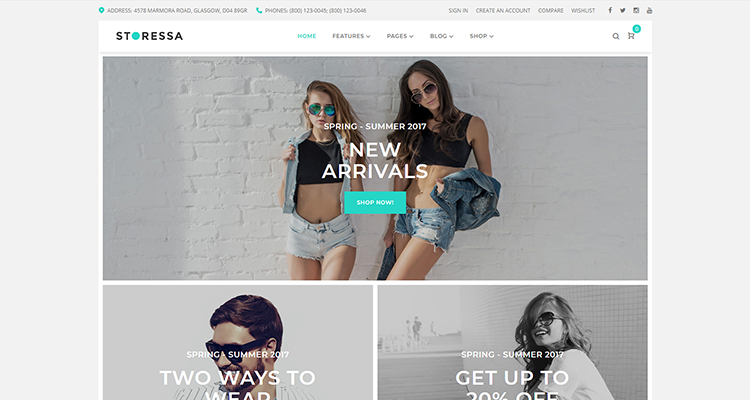 Get all the benefits of the online store when creating website for your business with Storessa skin, a powerful asset in running an online store, which possesses all the means to make the sales high and take your profit to totally new heights!
8 Astonishing Homepages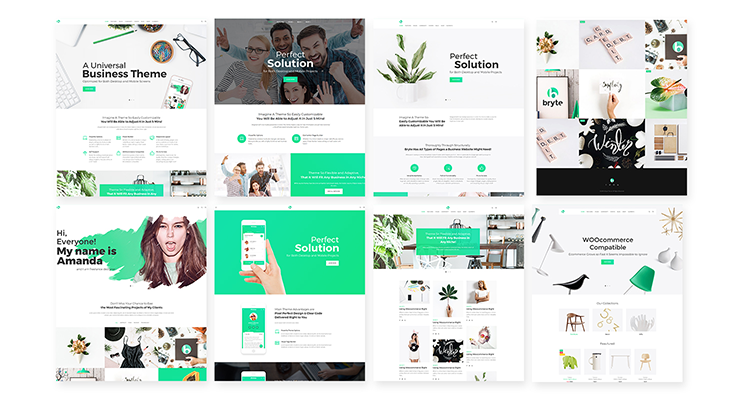 With 8 completely different homepages You will definitely find the one that will suit just fine for the main purpose of your business. From promoting applications to bitcoin and creative topics, you will find the very homepage to showcase your business as it deserves!