If you browse the web today, you expect rich graphics, video, animation, smooth scrolling and transitions, all loading amazingly quickly. 
Sometimes it is really challenging for website owners. More than a 50% of users will click off your website after just three seconds or even less. Online store owners obviously don't purposely try to slow down the pages, they try to increase the monetization of their site and engage more and more visitors to help the site to be on the top.

The Internet today is overloaded with slow and user-unfriendly websites. If your Magento store is slow, you tend to lose about 50% of your clients. It's a right time to speed up your Magento 2 store and get more mobile traffic, thus get more profit. The good news is that we have a great solution, which will help to deliver your store content to mobile users faster and smoother.
This new solution, called AMP, short for Accelerated Mobile Pages, aims to speed up the performance of the mobile web and make content appear immediately. AMP is also an open source initiative that relies on existing technologies and is built in collaboration with many different partners. As you may think, such technology comes up with super complicated build processes. In fact, an AMP page is a simple HTML website with a couple of extras.
Every AMP document includes the AMP JS JavaScript Library that delivers optimum performance by adding a few roles in your markup. AMP controls entire load chain and prioritizes certain elements over others. This means that most of the third-party content loads after the main content arrives.
So what impact would AMP technology have on your e-commerce Magento store?
The goal of Zemez team is to deliver this new feature to the customers, and thus we developed the AMP module compatible with Magento 2.2. The module developed to speed up your Magento store, which is based on AMP technology, also referred to as instant appearing pages. The extension has unique UI and UX design concepts for the most important pages of your store, such as Category Pages, Product Pages, the module automatically generates them as well. Pages powered by this module will be immediately loaded with text, products information, images, and widgets. The users will be able to open the page content right from the Google Results with all the necessary content like product attributes, images, and description. The visitor will get the AMP version of your store page, which means the page be loaded in 2 seconds or less.

We know that Google values fast pages, so if you adopt AMP for your store pages, you will definitely get an improvement in your ranking in the search engine. Additionally, the users will know that a site has AMP enabled by an AMP sign next to the page on Google Results Page. The developed module improves the overall browsing experience for the user. The AMP works no matter what type of mobile device you're using. AMP compliant content always gets displayed first, which leads to a 10% increase in website traffic, while mobile sales increase up to 52% compared to ordinary pages. All you need to do is just enable the module.
Get Some Real Facts
Here we have some results of implementing AMP feature in eCommerce:
Greenweez – leading French organic retailer after converting mobile pages to AMP got:

Wego achieved:

Milestone with pages for hospitality site reached:

Source: ampproject.org
Themes ready with AMP: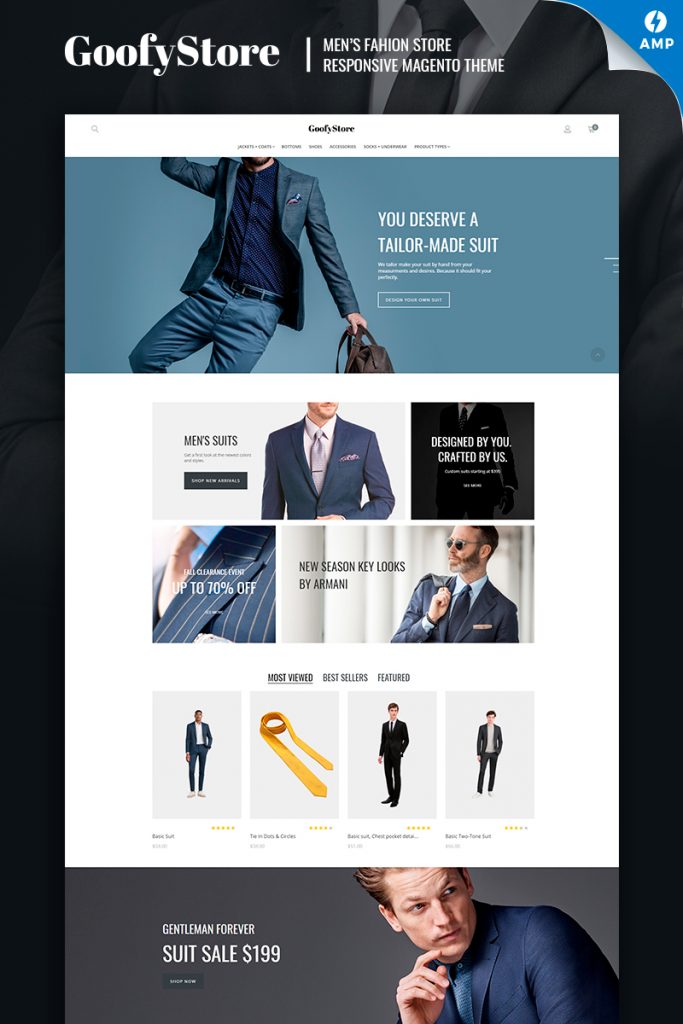 Running a store already? We can install our theme without losing your store content!
Contact us: info@zemez.io.