Hello, guys! There is no way to survive in the IT-sphere without updates. Today's article is about WordPress 5.5 hot update. We will tell you everything that is essential and must-know for you and your website. Meet the WordPress 5.5 release notes by Zemez.

So, let's dive in! Why is this update so important for us? WordPress is responsible for the stable performance of your website, so version 5.5 is focused on the security, speed, and improvements in the workflow of your site.
WordPress 5.5 will supply you with more than 1500 changes in the interface of the block editor, 300+ errors fixing, and other upgrades. That's why we won't waste your time and start to discuss the most interesting features that you surely should know about.
Top 10 Improvements in WordPress Version 5.5
The list of the new WordPress 5.5 features is almost unlimited, especially if we are talking about the WordPress blocks editor, which is highly popular now. Below you can see the general changes so dig into our release notes right now.
Block Editor: Changes in the UI
As we have already said, the UI changes include 1500+ improvements. Of course, we won't look through each of them, however, the key points are at your services:

a panel of the instruments in the simpler block;
better color contrast;
a single focus style;
new borders around the buttons and toolbars;
new icons;
changes with "+" buttons that make it look like a real button now.
Integrated XML files Sitemap for better SEO
This fact is quite good for WordPress users. Extensible XML files were integrated for built-in content types such as pages and author archives. In version 5.5, WordPress will provide a sitemap index at /wp-sitemap.xml. It means that your website can be ranked much faster. More about this feature you can learn here.

In case, you use the Yoast plugin and have questions about their compatibility, Yoast has already answered. Shortly, they made everything for a stunning work of their sitemaps.
Auto Updates for WordPress Plugins and Themes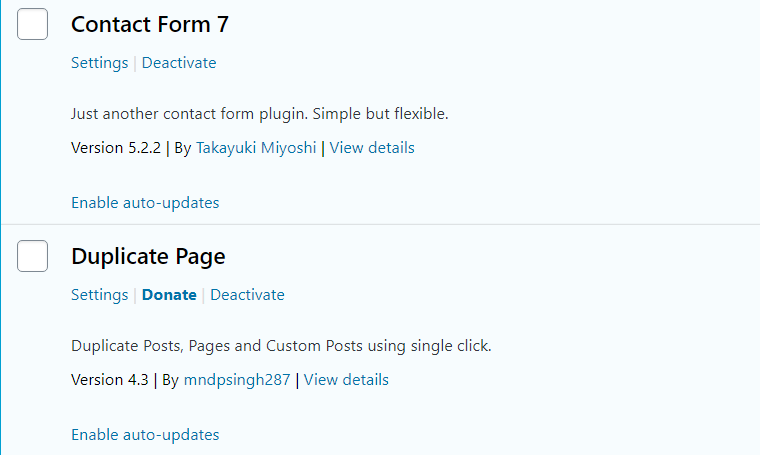 Probably, you worry about all your existing plugins and themes. What will happen to them? It's simple as ABC. Go to the WordPress setting and decide if you want the latest updates on your website. Enable or disable auto-updates for each plugin and theme you need. Also, for more information read the article with all the details. Sure, it's better for your website to be updated for full, so the automatic system will simplify your work.
Coming Out of Block Patterns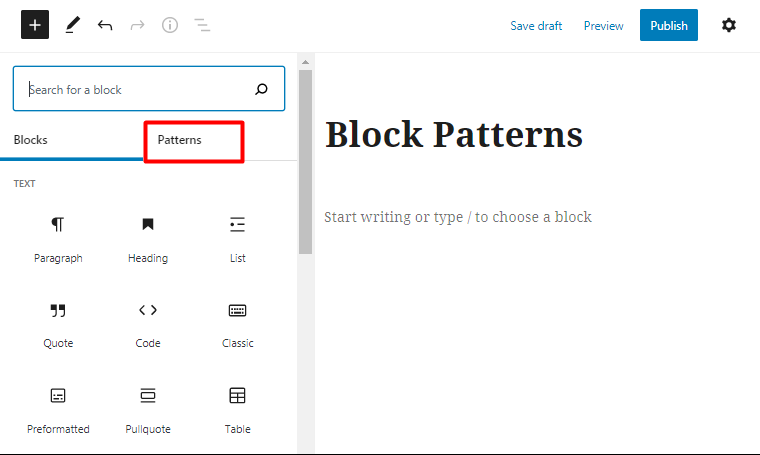 WordPress 5.5. release notes can't miss block patterns, as it may ease your workflow in times. With the help of these patterns, you can create and publish predestinate layouts.
Mix different blocks combinations and build brand-new pages with perfect solutions. Pay your attention that default block patterns include some ready-made templates, so WordPress makes everything for your convenience. Read more about block patterns in version 5.5.
Lazy-loading Images
Images are essential for any users while surfing the Net, although they slow down the time of the downloading of the page. WordPress 5.5 allows you to raise the speed of the pages through the loading images while scrolling.
You may say that there are some plugins for this aim, but what is better than an all-in-one. Lazy load is the way to the convenient website using. After all, you can always go deeper with the fully-fledged article about the lazy load.
Plugins and Themes Updates via the ZIP-files
Even manual work can be eased in times. For this purpose WordPress 5.5 release notes can't avoid new updates just with the ZIP-files. To update the plugin or theme that is already installed, just go to Plugins> Add New and Upload Plugin. Then, you will be able to replace the current with an updated one.
WordPress themes are updated in the same way through the Appearance> Themes> Add New. Nothing special but lots of usefulness.
Block Directory in WordPress 5.5 Release Notes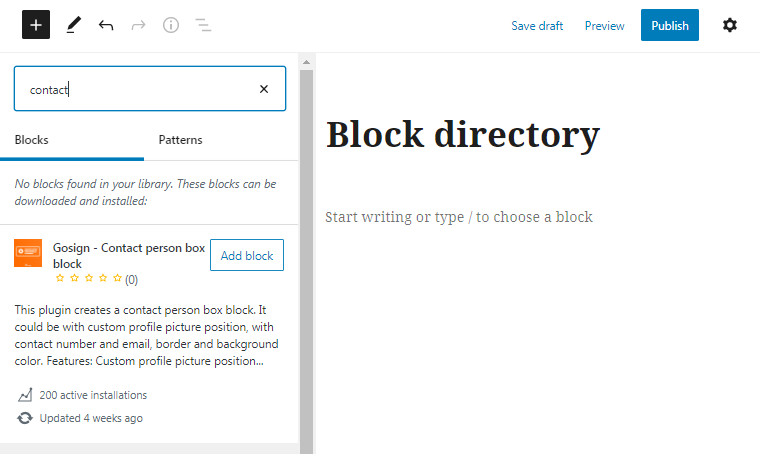 Catch the possibility to add new blocks to the block editor without leaving it. Click on the "+" button and search for the new blocks. In addition, you can look for a feature, and it will surely show you the results of the possible block if your library doesn't have one. This tool is budding, so let's wait for its updates and new options for developers.
Message/Page Preview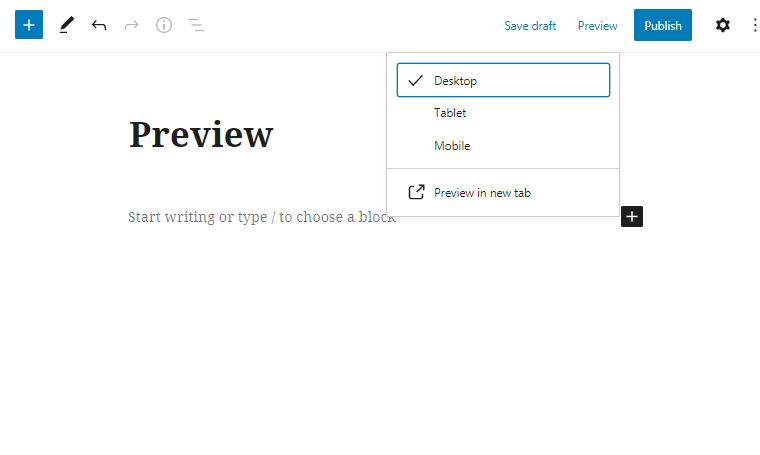 One more update that is tiny but helpful. Message/Page preview is available now in three screen types:
Although, the preview option now works only with screens that are >= 600px. The WordPress team has prepared an article for you about the previews.
Inline Image Editing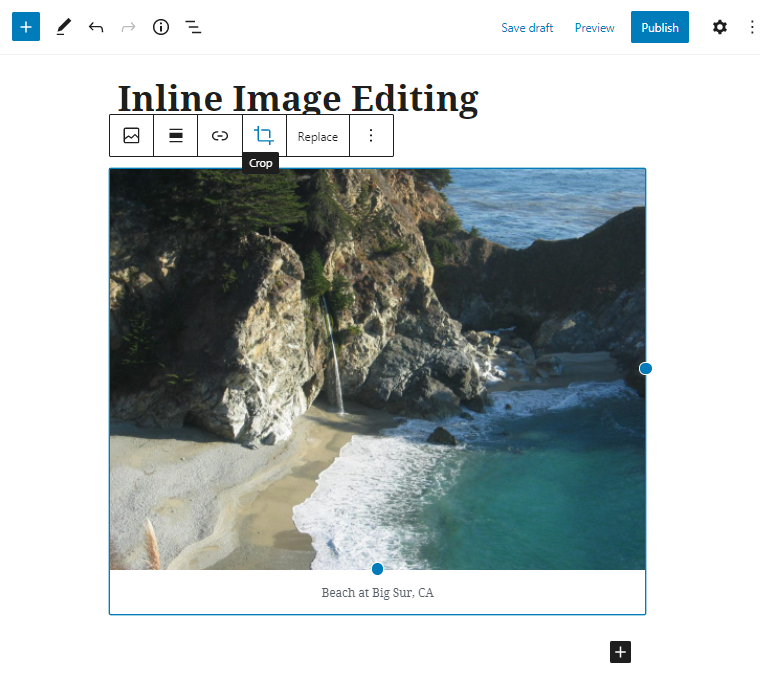 Do you remember that formerly you had to go to the media library to basically edit the image? WordPress version 5.5 lets you make all the necessary options directly in the block editor. Such inline settings as scale, crop, rotate, and resize are at your services today.
HTML anchor
In case, you want to make reference to a certain section of your content on the same page, you will definitely find this feature useful. HTML anchors are good assistance for this purpose. So, what do you need to do? Just enter a word or two without spaces to make a unique web address, that is called an anchor.
Don't Forget to Make a Backup
WordPress themes by Zemez are compatible with WordPress 5.5 version. They perfectly work with a new version and are ready to build fascinating and efficient websites. Don't hesitate to update your WordPress with our themes, but be careful. You should make a backup to save all your plugins, images, and database (this is the most important point).
After that small but powerful step, you can easily update your website to the newest version. Don't neglect this step, as you are in danger of losing everything.
How to Update Your Website to Version 5.5?
If your website is still without the updated version of WordPress, then do it undoubtedly and you will never question your choices. Just go to Dashboard> Updates, where you can see the Update Now button. Just click on it and explore fresh features yourself.
But first, make a backup! You know.
Summing Up the WordPress 5.5 Release Notes
What can we say after exploring WordPress 5.5 features? Sure, the fact of regular updates is brilliant, and it shows a forceful work of the WordPress day in day out to make your website perform great.
Also, the number of features that we got in version 5.5 is magnificent, too. You could make sure of it when reading the article. Which one is your favorite and the most effective? Share your thoughts with us in the comments.
We hope WordPress 5.5 release notes dotted the I's and crossed the t's for you. Liven up your dreams with WordPress 5.5 and our WordPress themes. See you in the next update!