Everybody knows such a successful and extremely functional multipurpose business WordPress theme as Monstroid2. It is oriented on a wide spectrum of topics, that allows you to use them within any direction of your business. For this reason, our team decided to create one more design which is extremely modern and fascinating. Its name is Meltony. This WordPress theme is related to the category of clean business minimal templates.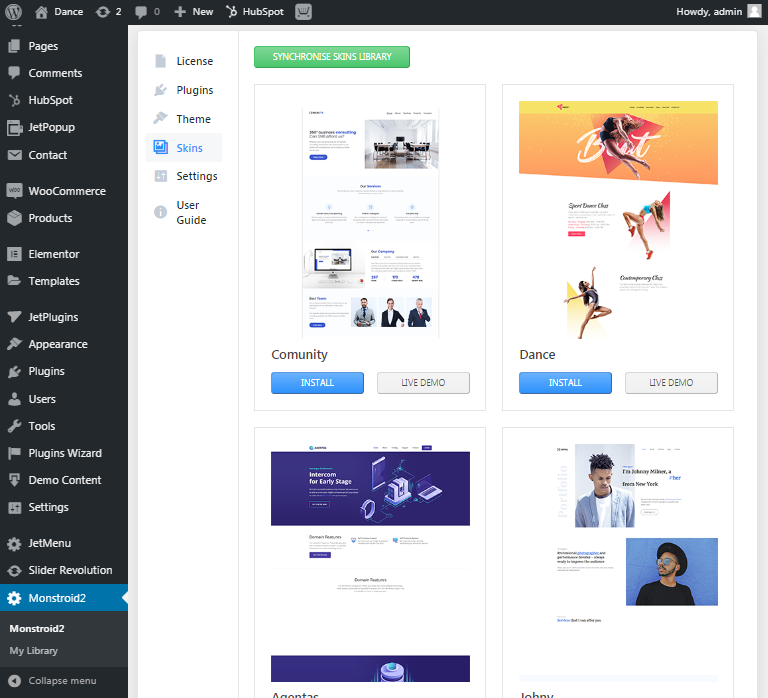 What Is on Board of the Meltony Multipurpose Business WordPress Theme?
The Meltony multipurpose business WordPress theme comes with a well-known set of plugins. It gives extended possibilities to build a wide menu, add limitless popups, blog pages and so on. The intelligent Elementor page builder provides you with the 50+ functional widgets, that can be added to any section you wish and make the web page look more attractive and contemporary.
By the way, a bunch of these plugins may become broader with the Revolution slider, Book appointment, Hotel booking, etc.

Undoubtedly, with the Meltony multipurpose theme, you will get a full set of features that are necessary for a fast performed theme today. To get the whole list of these characteristics, check the landing page of Meltony, where you can find the description of each benefit.
Benefits of the Meltony Theme
We have gathered the most important points that you need to be aware of:
Multiple static and dynamic pages with the help of which you can represent the projects, services, team members, blog and contacts. It's easy to customize each of the available web pages, change sections via the Elementor editor in the most appropriate way.
Construct a giant and functional mega menu. Add there necessary widgets, images, latest products, and the most actual services. Let the customers navigate through the pages rapidly.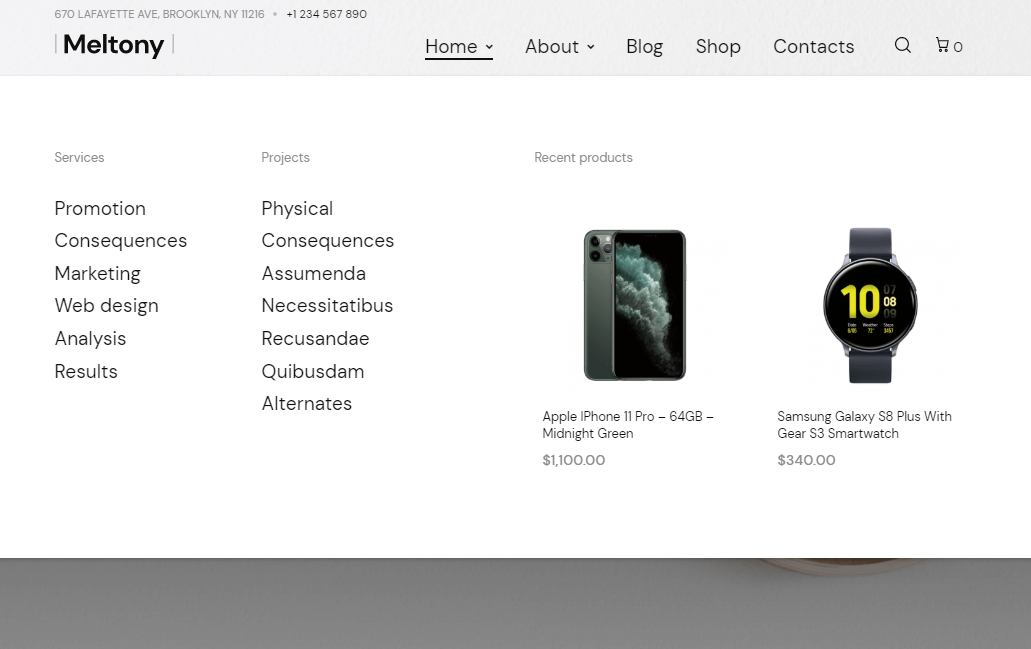 Create custom headers and footers. Edit them in the way you prefer via the Elementor. What should be inside the footer? Subscribe form, login, phone number, social options or something else? You can manage it yourself and construct the brand-new and unique section.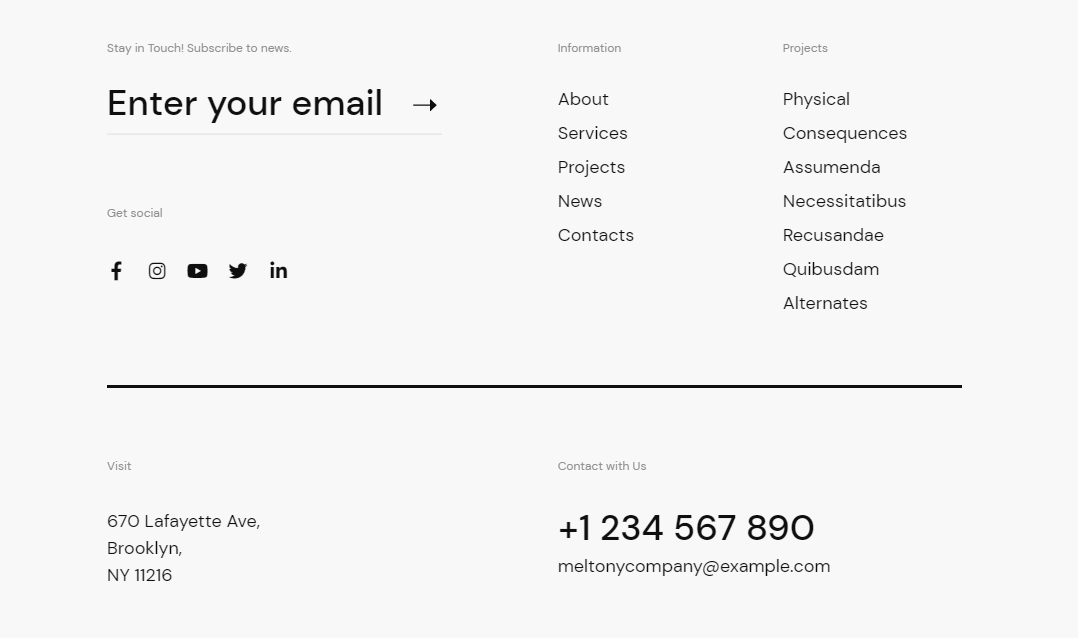 WooCommerce plugin. What is the contemporary template without the possibility to create an online store? That is why feel free to build product pages with a wide range of items, create custom single products or use simple pre-made templates, add wishlists or comparison. Each of these features will create an atmosphere of a real store with all available functions.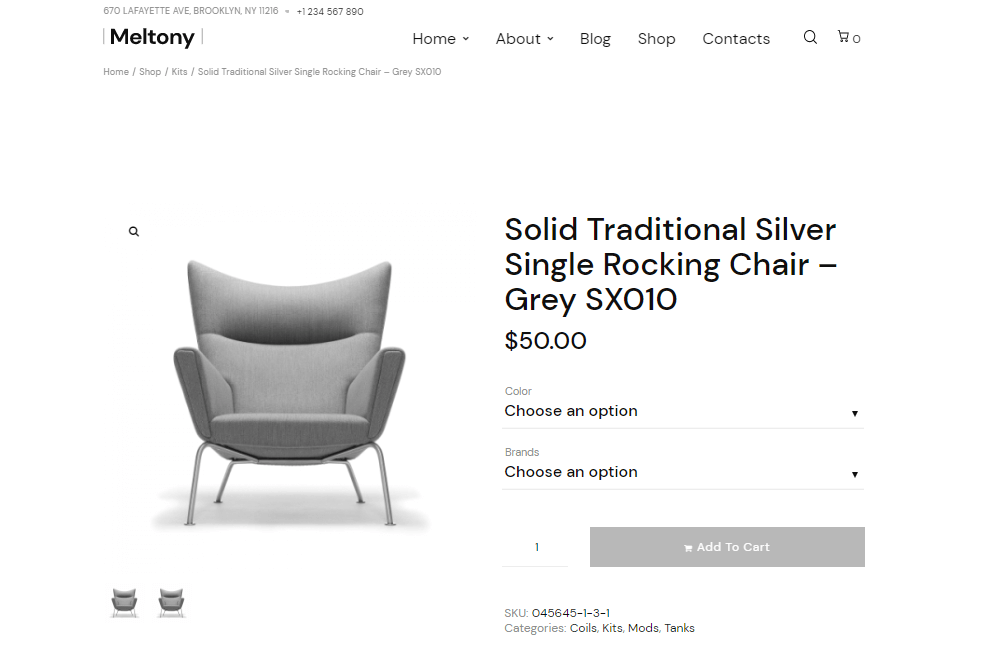 Minimalistic design. Still, the appearance of any website is the very first thing that meets the visitor's eye while entering. Meltony got the clean and strong design of each page. Any business website should be confident and reserved, so without any doubts this WordPress theme can satisfy all your demands.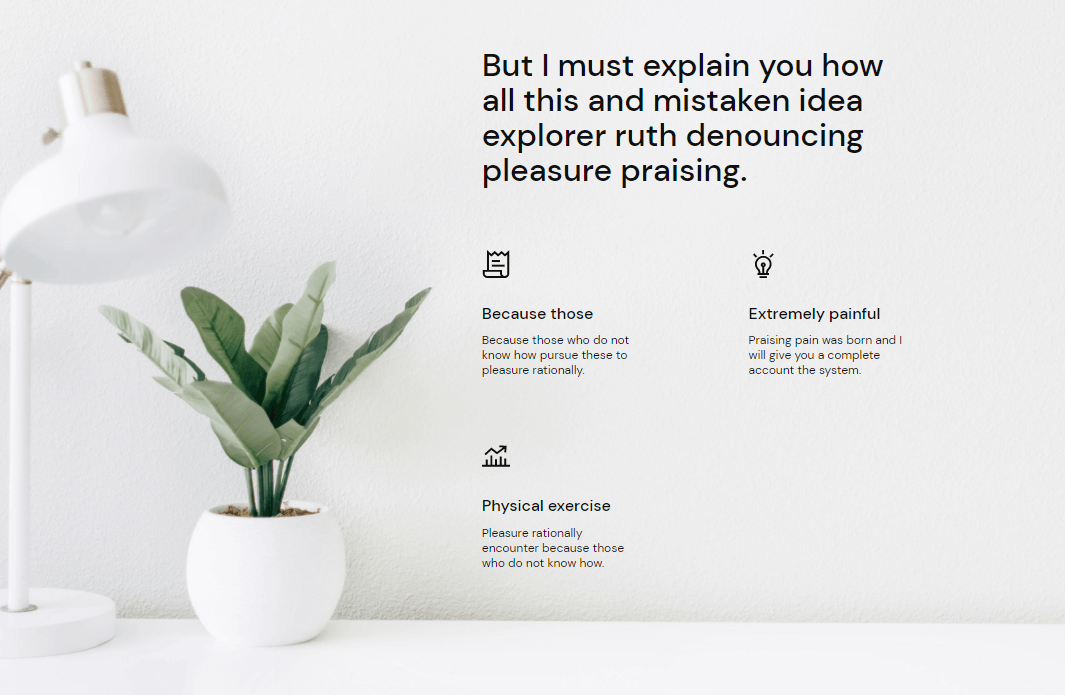 What Comes Next?
Our team has a gorgeous plan for the nearest future regarding the Meltony WordPress theme. It's expected that it will be updated with the newest templates once a month. So, after purchasing only one theme you will get some more in a package.
Check a New Meltony Skin Upstreamer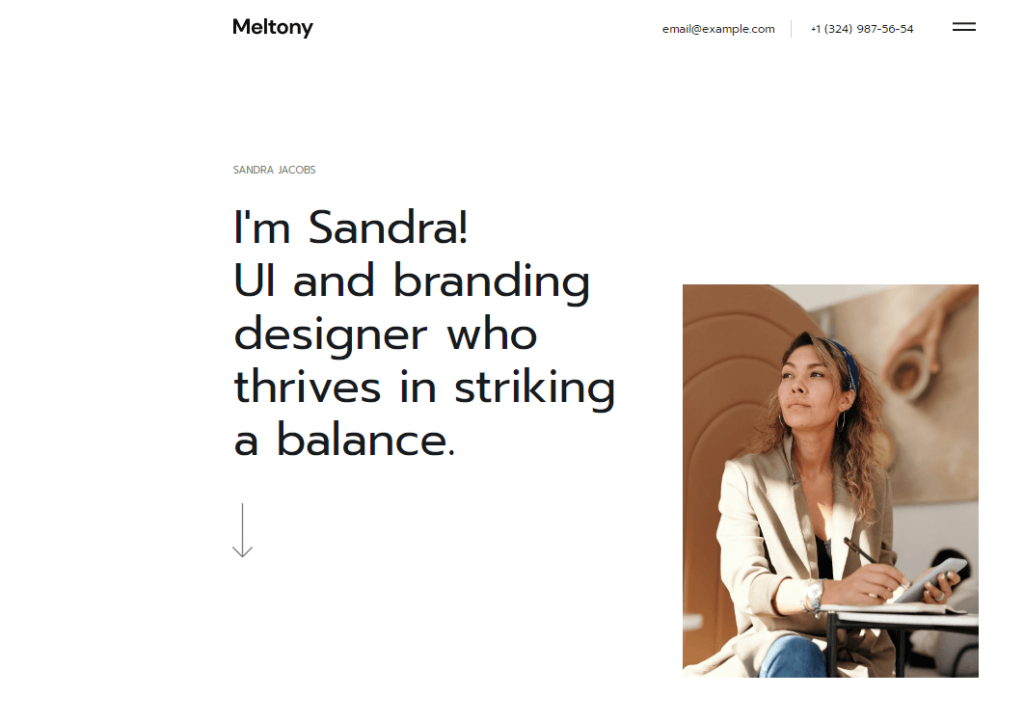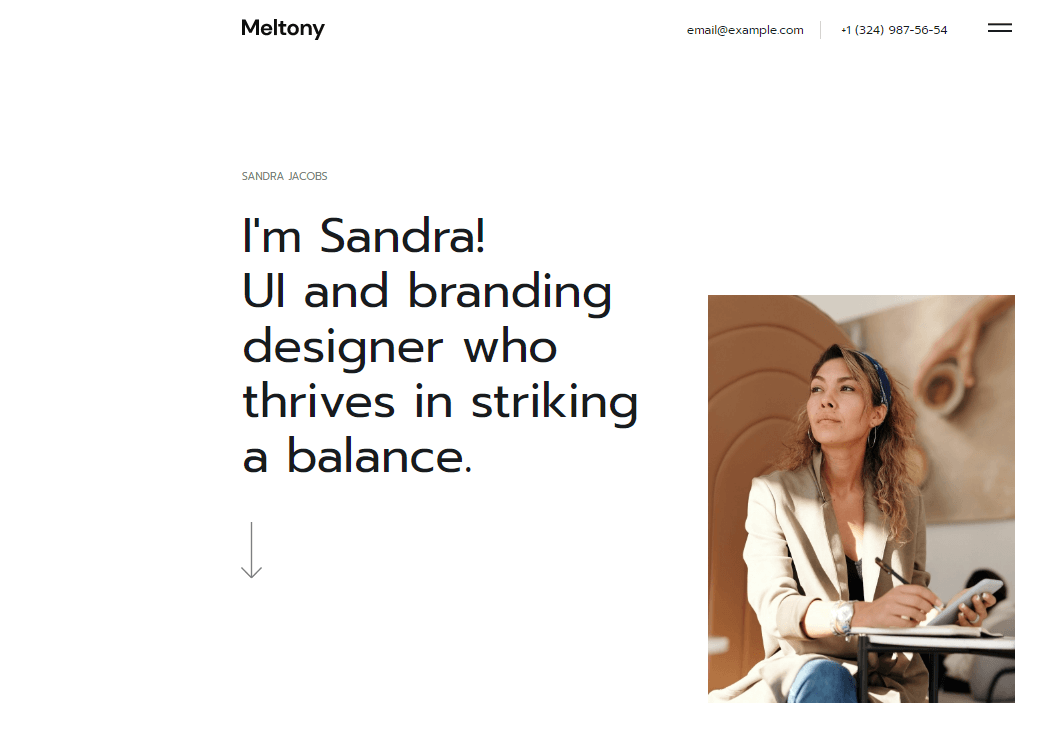 Freelancers, like other professionals, should always care about their promotion. Yet, if a developer or copywriter works in an office, this is easier for them. Because they never have problems with orders. They are supported by their project managers.
However, a freelancer needs to declare themselves to as many people as it's possible. It is not enough to use a freelance marketplace for this. Such a specialist, of course, will be noticed, but it will be hard to move on without a personal website.
Do you want to create a qualitative website for small costs? So, don't waste your time and choose the Freelance Meltony Skin! This WordPress template is stylish, handy, and multipurpose.
The Computer Repair Service Meltony Skin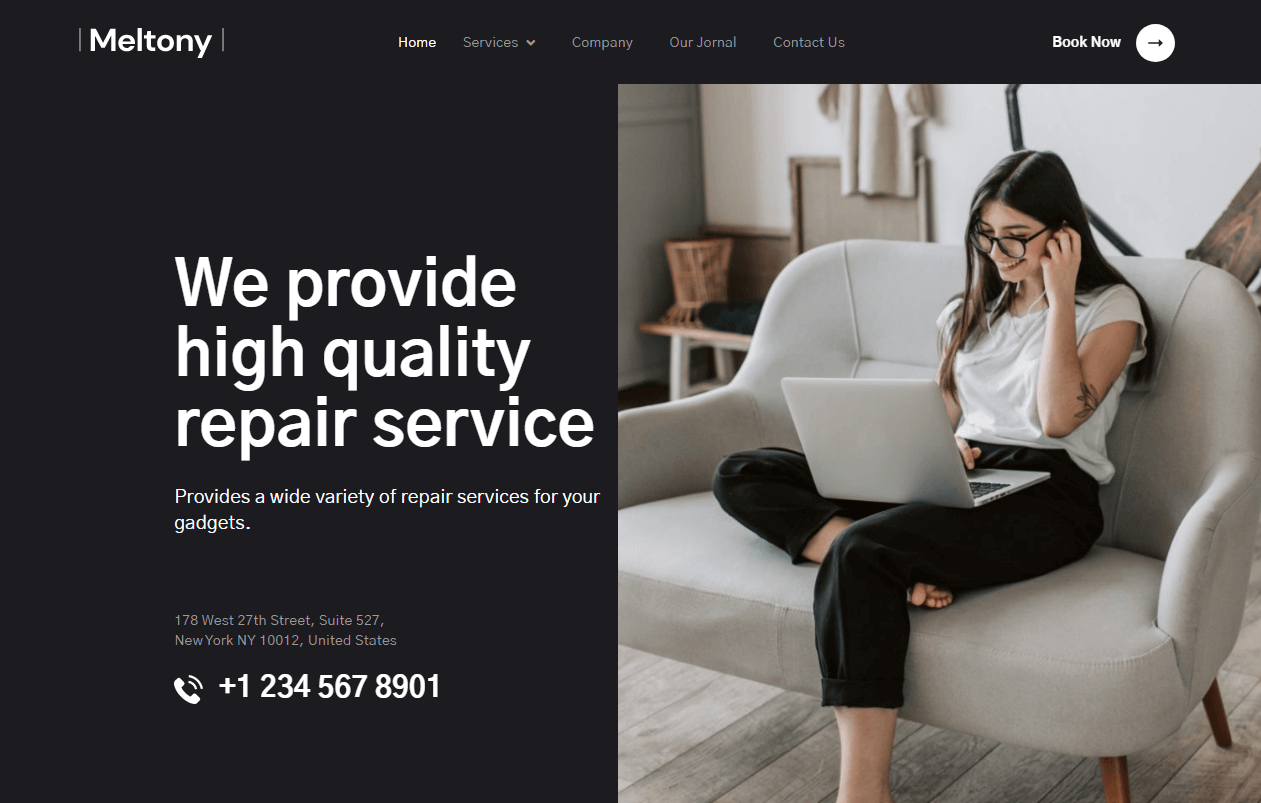 Let everyone know about the services you provide! To do this, you'll need a minimum of time, several mouse clicks, and this layout. It's a Сomputer Repair Service skin. It's loaded with all the features and perks of the Meltony multipurpose business WordPress theme.
Plus, the flexible, light-weighted design of this template will perfectly fit not only computer repair services agency. If you like it, feel free to adjust it to any other kind of business.
In any case, it's a trusted way to promote your work on the Web. So, hurry to choose it! Build your website and offer your services, share customer reviews, keep in touch with them, and much more.
To Sum Up
Meltony surely deserves your attention if you are sick and tired of the ageing themes and want to run the website with the outstanding design, that can be adapted to any topic of your business or startup. Learn more about each feature, worthwhile sections and the ability to perform on different devices here.