It's too hard to describe your project without using hyperlinks. We often create several pages to categorize the content and WordPress hyperlink helps us to make the site navigation easier. If you want to know how to link a page in WordPress to another page this tutorial will be useful for you.

There is a huge number of questions on the WordPress linking topic. You can do it very easily. Follow the next steps and you will achieve your goal.
WordPress Link to Page
To add a post in WordPress you need to use the Guttenberg Editor, a special built-in editor that is very simple in use. You can find it in the left sidebar by clicking "Post" then choose "Add New" and the editor opens.
Then start creating your WordPress hyperlink. Highlight with the mouse the text that you need to be linked and click on the "Link" button on the editor toolbar.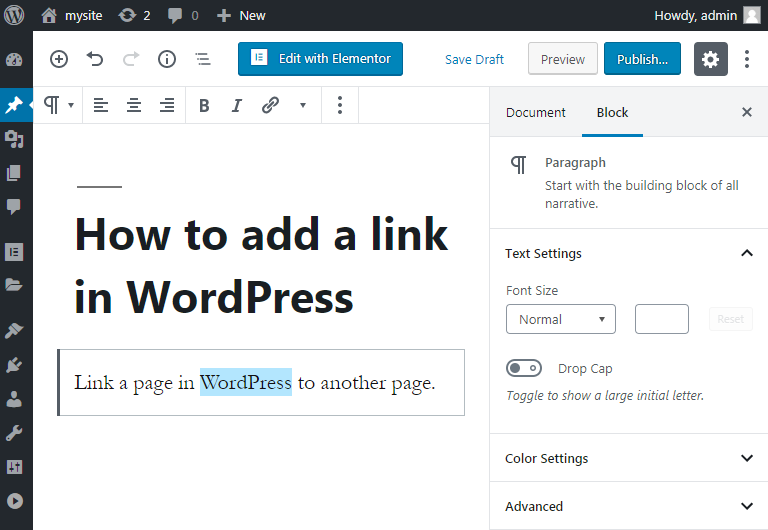 After clicking on this button the pop-up field appears and you can add a link there. Also, there is an opportunity to switch on the "Open in New Tab" function by clicking on the "Link Settings" which is near the "Apply" button. It will help your visitors not to lose your site after using the hyperlink.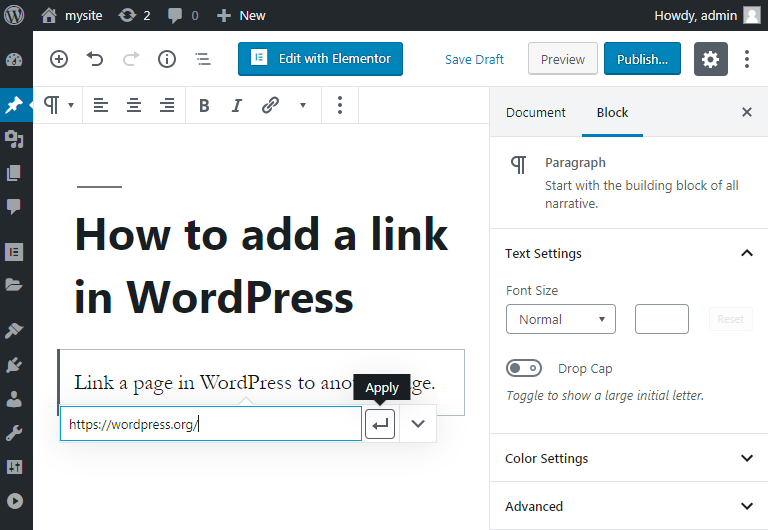 To answer the question of how to link pages in WordPress, you can do it by adding hyperlinks or link buttons into your text or under it. It helps users to find necessary pages and information very quickly.
WordPress Button Link
If it's not comfortable for you to add hyperlinks inside the text, there is another decision for you. So we will show you how to add the WordPress button link to the page. Of course, you have a lot of different ways to do it, for example, use your own HTML or CSS codes, try plugins. But in the Guttenberg WordPress editor, you can add the WordPress button link by a few clicks.
Return to the "Post" and "Add New". There in the top left corner of the workplace find the round button with plus inside. Click on it and in the search field write "button".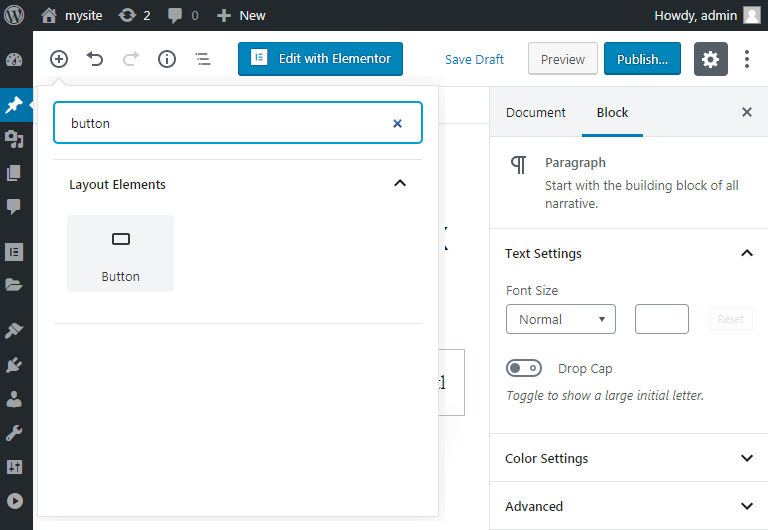 Add the necessary link into the URL field and the task is completed. Your WordPress link to page is ready.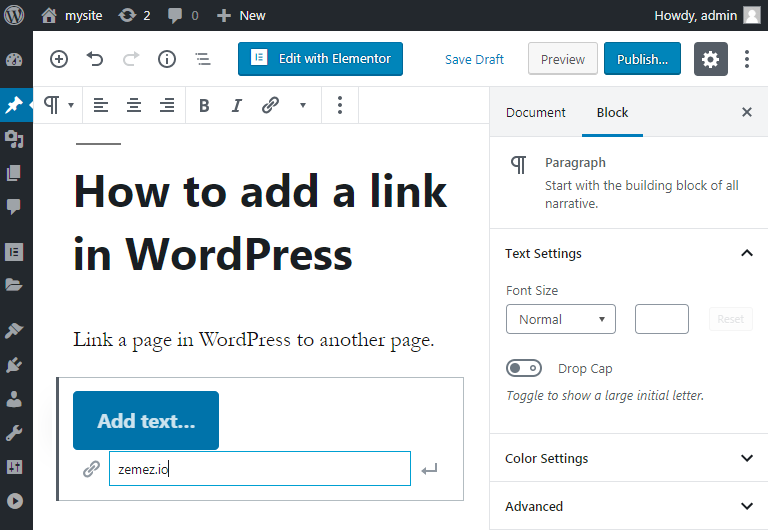 In Gutenberg, it is also possible to paste social network link buttons into your text. You can do it in a similar way as you add a simple button. Write the name of the necessary social network instead of "button" in the search field and click on it.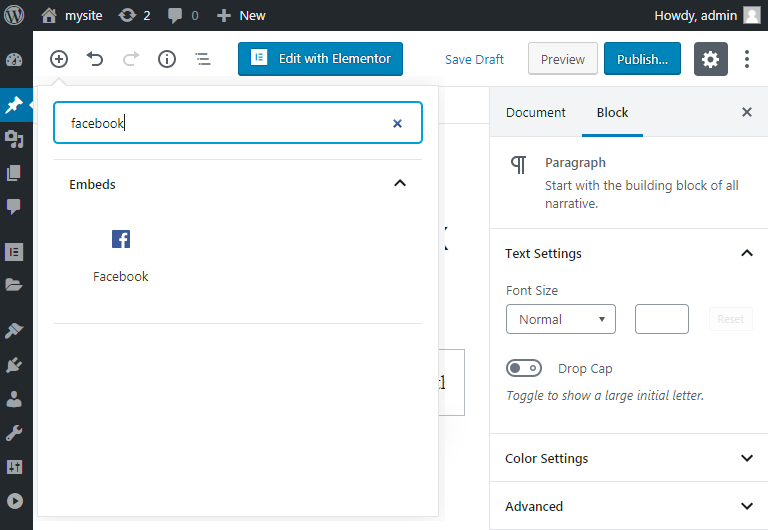 It was short guidance on how to add a link in WordPress. If you like our tutorial articles follow our newsletter and get more helpful guides.