To stay ahead of the curve, eCommerce businesses need to keep track of their progress. Effective data analysis is the foundation you need to identify business trends and patterns. Without it, it is impossible to create a successful marketing strategy. Data-Driven Decision-Making will help grow your business.

Online shopping tops the list of the most popular online activities worldwide and will continue to grow. That's why eCommerce needs to have a clear understanding of how they work. It's important to maximize your reach and stay competitive.
With the right web analytics tools, you can collect data faster and more efficiently. Finally, you will be able to analyze business success and find areas for improvement. Luckily, there are a lot of great analytics services out there that are worth checking out. Some provide a comprehensive analysis of your store.
How can eCommerce data analysis tools help your business?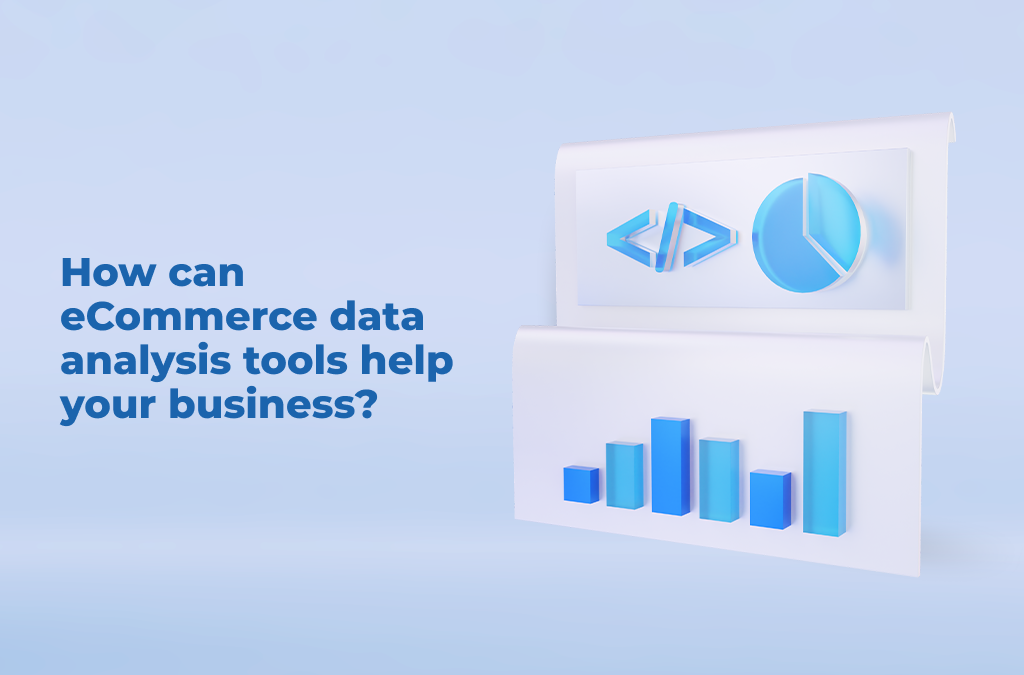 Companies today have access to a huge amount of different Data-Driven Decision-Making. It's easy to get carried away with all this information. Focusing on the analysis of key indicators will help you stay on track.
Before we look at each tool, let's define the main one. What key performance indicators do you want to optimize? While each online business may have its own, here are a few KPIs to help you get started.

Revenue Per Visitor (RPV) is the average revenue per site visitor.
Average conversion rate. The percentage of visitors who purchased the site relative to the total number of visitors.
Average order volume (AOV). The average amount a customer spends when placing an order on the site.
Regularly reviewing these eCommerce KPIs should help you:
Increase website conversion
Determine the exact size of the budget
Develop an effective pricing strategy
When you use software built for eCommerce, you have access to the metrics you need. This way you can optimize the above KPIs. But most importantly, you can understand your business. Also, you can improve the quality of shopping among online store visitors.
Data-Driven Decision-Making plays an important role in marketing promotion. Without measuring the results, you will not be able to achieve business goals and increase conversions. However, each eCommerce business has its requirements for tracking key performance indicators.
Use the tools described in this article. You will be able to understand what metrics to track to increase efficiency. Artificial intelligence can also help you grow your business. Use different opportunities to grow your eCommerce store.
Google Analytics is the best option for a wide range of users
Google Analytics is the de facto web analytics tool for a reason. This platform is backed by the Google brand. It also has a long history of continuous improvement.
You can use this tool to get real-time activity information on both websites and mobile apps. Flexible and easy to use, it uses state-of-the-art tools. This helps us create the best user experience.
Google Analytics helps organizations identify top traffic sources. In addition, you can measure the success of social media campaigns. Also, you can track the achievement of goals. Key features include data analysis, visualization, monitoring, and reporting.
The tool integrates with a wide range of apps including WordPress, Shopify, and ZenDesk. Google Analytics is free for most users.
Finteza
Finteza is an advanced web analytics service. It allows you to monitor traffic, traffic quality, and any possible errors. It can also analyze a large amount of data based on user behavior. The tool allows you to build sales funnels with deep details for specific pages, sources, UTM tags, or keywords. Finteza provides detailed reports and a comprehensive solution. This is necessary to monitor the effectiveness of attracting and retaining customers. The best thing about Finteza is the ability to manage a variety of tasks. It uses all tools in one interface. Create effective funnels, track channel conversions, and apply A/B testing. Manage ad campaigns and set up retargeting.
You can get detailed reports on eCommerce, and notice the strengths and weaknesses of marketing. Of course, you can also look for new interaction models that will bring profit. The First Purchase section allows you to evaluate the behavior of visitors depending on the date of the first visit. You can also get objective results from a promotion or a loyalty program.
SendX
SendX is a comprehensive multifunctional email marketing tool. It helps you create effective emails with built-in templates. This tool has powerful automation capabilities. It provides unlimited shipments with excellent delivery. SendX allows you to plan the email database segments you want to contact. You can also specify the poisoning time depending on the recipient's time zone.
You can combine different functions – create pop-ups, landing pages, and offer download gifts.
SE Ranking
SE Ranking is an all-in-one SEO platform. It offers high-quality position monitoring and data analytics. You can increase search visibility with a focus on SEO analytics. This tool is the ideal solution for managing huge amounts of data. With SE Ranking, you can create compelling ads and user-centric content to get lots of shares.
The Analytics and Traffic section collects important metrics from your site. The tool provides access to many useful features, including:
Tracking site positions in different regions
Analysis of your competitors in SEO/PPC
Getting information on any SEO issue
Analysis and creation of a link-building strategy
Control over actions in social networks
SE Ranking provides comprehensive SEO analysis. It allows you to develop a robust search engine optimization and online marketing strategy. In addition, you can keep all key factors under control.
Hotjar
Hotjar is a cloud-based platform that helps businesses track and analyze visitor activities through clicks, swipes, or taps. Heatmaps provide a clear visual representation of how people are interacting with a site. Analysts may identify usability or navigation issues that need to be improved.
They can also add tags to recordings, playback sessions, add notes, and share recordings with colleagues. In addition, when creating reviews, you can set custom triggers for user behavior. Visitors can leave visual feedback so that they can measure their relationship with different pages.
This tool integrates with popular third-party apps like Slack, HubSpot, WooCommerce, Wix, and Joomla.
Hotjar's free plan allows up to 35 daily sessions and 1050 entries per month.
Smartlook
Smartlook analyzes and records user behavior on websites and mobile apps in a variety of ways to better understand customers and optimize conversions. You can track the entire journey of each client from different sources. All this is thanks to the unique user session recording feature. By introducing new features with retention tables, you can track new patterns in user behavior. It also allows you to know what difficulties they face.
You can also build effective funnels for any event and view statistics immediately after setting up. The heat map feature allows you to collect data in minutes. You can see where users click, and how they move the mouse and scroll through pages.
Cyfe
Cyfe is a versatile multifunctional business platform. It helps you track and visualize your entire business in one place. You can connect and extract data from different areas. For example, social networks, email, advertising, SEO, finance, sales, support, and so on. The service automatically connects to various tools. Finally, it passes all your internal data to the widget-ready system.
Cyfe can monitor the entire database, and improve team productivity. It is also possible to share the control panel with other users through a dedicated direct link. The tool has an intuitive interface that allows you to create and customize a user-friendly dashboard.
Clicky
Clicky provides excellent real-time web analytics. Find out how your site is performing and what users are most interested in right now. I like the ability to track the entire journey and history of the visitor with all actions and sessions.
One of the advantages of the service is heat maps, which allow you to segment visitor data. Clicky offers a wide range of useful features. For example, health monitoring, A/B testing, ad campaign tracking, and built-in analytics. You can access data about the site. They are bounce rates, location, keyword positions, time spent on a page, and more.
Facebook Insights
Facebook Insights for eCommerce allows you to evaluate your social media efforts and achieve business goals. The service provides a lot of useful information about interaction with users. This is information about likes, reposts, comments, coverage of publications, and other indicators. Facebook Insights also measures your performance. It allows you to increase user engagement. Finally, this way you can see what works well and what doesn't.
Mixpanel
Mixpanel is a good advanced conversion analytics solution. For example, it helps you make quick decisions and create effective products. The tool visualizes your data in real-time. It shows how people interact with your products and why they stay on the page. You can create sales funnels and specify which events to track. In addition, you can get a complete picture of what your users are doing.
Mixpanel also includes other valuable features. For example, impact analysis, user profile analysis, and correlation analysis. You can create efficient reports with various data. With new UI changes, you can quickly change filters and create dashboards. You can also combine different reports into one.
Marketing strategy – your key to successful sales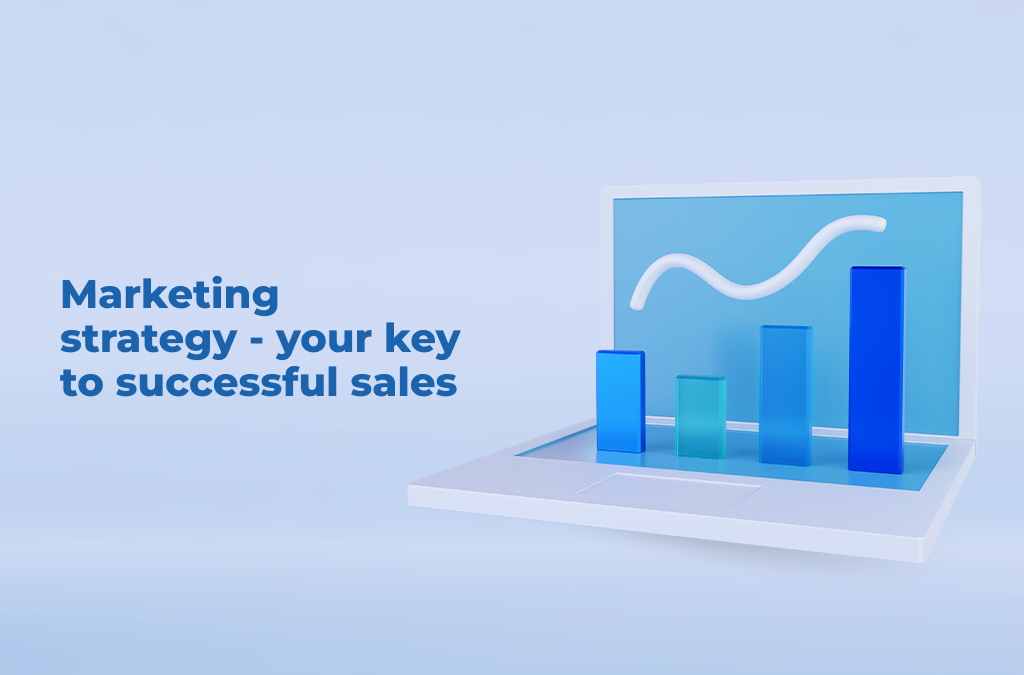 Data-driven decision-making gives you another significant benefit. You can organize your online promotion strategy and achieve maximum performance.
As an entrepreneur, you must develop a strategy. This will effectively deliver advertising messages to consumers. This requires a detailed understanding of local and regional specifics. Especially if the dynamics of online and offline sales channels are different.
The ultimate goal of an eCommerce advertising strategy should be to increase sales. At the same time, its achievement depends on the consideration of many features. You must take this into account. What works for one eCommerce store may not work for another. So choose Data-Driven Decision Making to create a base set. They should maximize your ROI, increase your sales and boost your brand image. That's what holistic e-commerce marketing is all about. You can carefully analyze each tactic. You can then channel the best of its impact into your individual goals and objectives.
How to choose an effective strategy for my eCommerce store?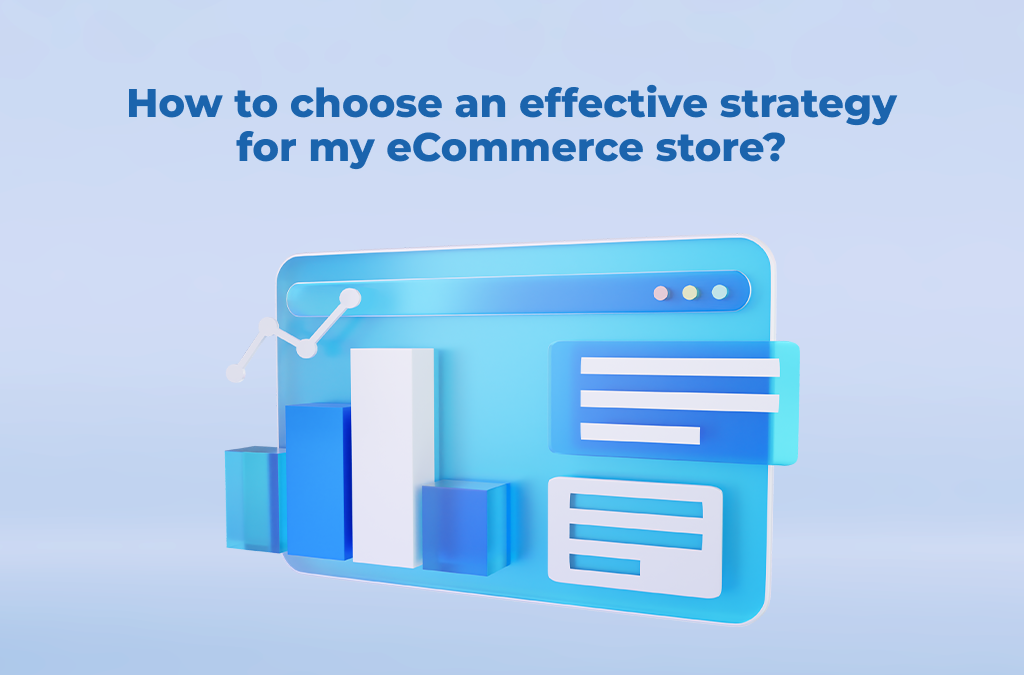 First, write down your brand's purpose and mission. This will create the best marketing strategy for your eCommerce store. Examine your previous experiences, both achievements and disappointments. Next, determine which areas need attention. Is this your site? Or maybe you want to rank higher in SERPs? Whatever your problem, a few eCommerce marketing best practices are sure to save the day.
The difficulty is that the Internet is full of advice. Many marketing strategies even promise impressive results. Truth be told, perfecting and implementing an eCommerce marketing strategy takes time. There are an incredible number of them. So we will focus on the most impressive ones.
What do you need to do to make your strategy successful?
1. Prepare budget reports and sales forecasts every month.
2. Analyze the market and competitors. Adapt or change your strategy as needed.
3. Look for alternative automated marketing methods.
4. Personalize your brand.
5. Always create your original content.
Ideally, if you use the marketing mix. It includes five components of marketing. A marketing mix is a set of strategies used by brands to promote their products and services using structure. Data-Driven Decision-Making focuses on the five key elements of marketing. They are people, place, pricing, promotion, and product. And, of course, it is right when a specialist is engaged in strategy and analytics. This way you significantly save your time and money. Read more about how to create an effective strategy here.
Conclusions. Data-Driven Decision-Making
Data-Driven Decision-Making plays an important role in marketing. You can achieve business goals and increase conversions.
eCommerce tools include third-party software. SEO settings, content creation tools, email marketing, and project management applications. All of them can help you develop an effective marketing strategy.
Finally, we all understand that the work of any online store requires considerable effort. Automation is needed. This is because many tasks today need to be performed simultaneously. That's why we recommend testing different marketing tools. Finally, you can choose the one that suits you best.
Data-Driven Decision-Making may change over time, and that's okay. After all, the size of your store, its turnover, and the tasks that you perform can also change. Of course, the right analytics tools can help you reap significant benefits. You will be able to set up effective website promotions and establish communication with customers. Of course, this is the best way to simplify the buying process.