When you write blog posts you also think about media accompaniment. It is too hard to read long articles especially when images, infographics, tables, or videos are missed. That is why writers always use any of these types of media. Which of them will better suit to your post it is only your choice. Previously, we told you how to add images in Gutenberg, and in this tutorial, we will talk about how to add videos. Gutenberg took care of this and offers you several ways to paste videos in your posts:

Add a common video block
Create or open the post where you want to add the video. For this purpose go to the Posts section and there click on "Add New" or "Edit" under the existing one. Once the editor has opened, choose the place where the video should be and click on "+" in the top panel of editing space. In the search field enter "video". Click on it to paste the block and start customizing it.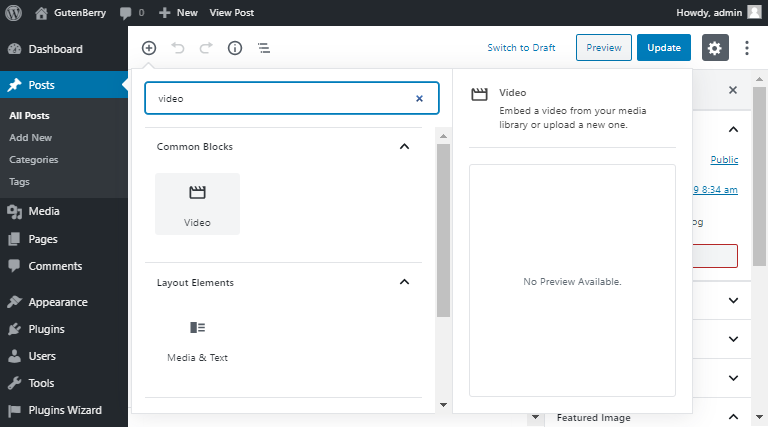 After you have added the block, choose the method to add the video. With the "Upload" button you can upload video from your PC, "Media Library" allows you to paste the video from the collection that you previously uploaded in WordPress Media, "Insert from URL" provides add the video by entering the link on it.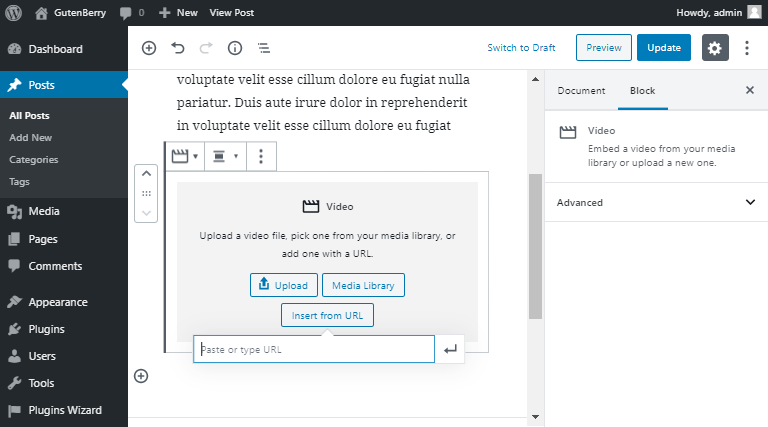 Add Media&Text block
If you want to put the video opposite your text you can use the "Media&Text" block. Add it in the same way we have added the block above. You can choose from what side to put video, change the block color, font size, etc.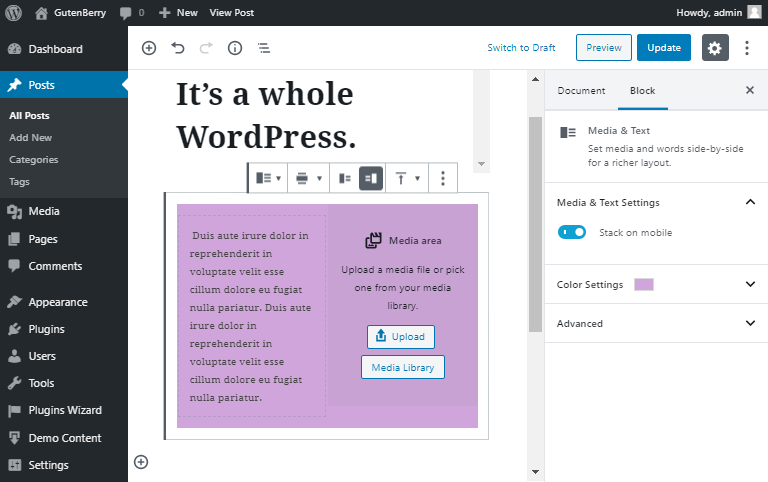 Add Embeds block
If you want to add the video from popular video platforms of social networks you can easily do it with Gutenberg editor. Click on the "Add block" ("+") button and there in the "Embeds" section find the website you want to get video from. Click on this block. In the appeared window enter the link of the needed video and press "Embed".

After you have clicked on "Embed" you will get a video that appears under your text. Good job!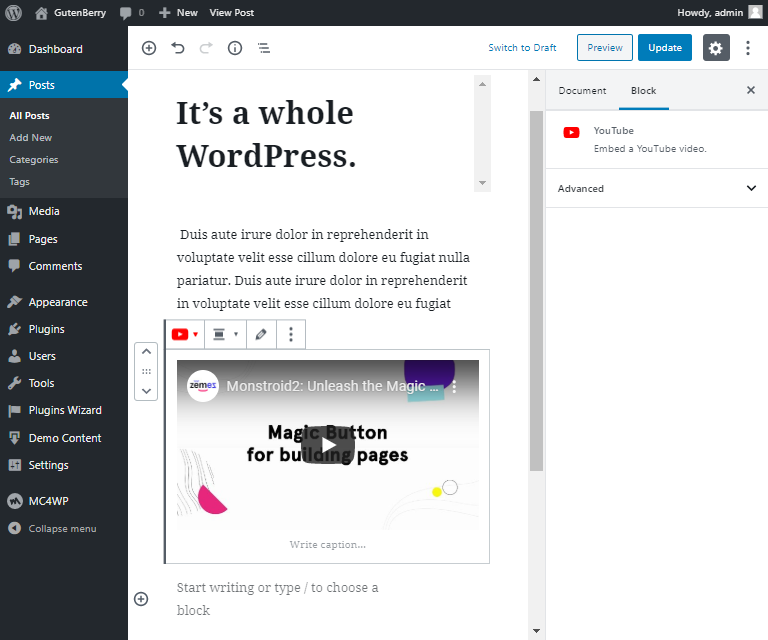 Gutenberg gives you opportunities to add videos to your posts without using and installing excess plugins. Moreover, you even don't need to make it with an effort. It is a very simple task which will take a few minutes. Try one of these methods and persuade yourself how easily you can do it.