Have You ever heard of the best multipurpose Monstriod2 theme, powered by WordPress and designed with the help of the Elementor plugin? Let us introduce You this astonishingly powerful theme, full of skins for any purpose and great functionality. Creating website pages can turn out a long and mind-occupying process, especially if You're set to decorating Your website with multiple animated and stylish content blocks, such as animated text, sliders, circle counters, etc.

There are lots of content builders with versatile options that can assist You in adding and customizing content. However, not all of them are convenient and easy-to-use. Elementor drag-n-drop page builder is one of the most simple and intuitive content builders, that allows adding content modules in several clicks. With it, You can effortlessly change page layout or even use page templates.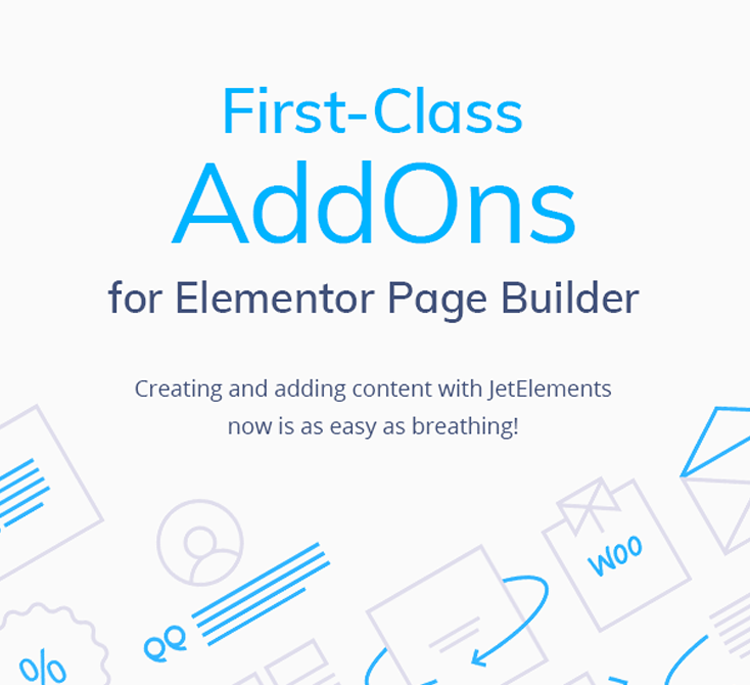 On the other hand, Elementor default modules do not always satisfy all the needs for adding different kinds of content, let alone content customization. JetElements addon is devised for those people who aspire for more diverse and flexible content and want to add it easy, in a drag-and-drop way.
Modules Overview
This gorgeous plugin allows adding over 20 modules to your website. Each one of the modules is aimed at representing Your content in the most attractive and eye-catching way. Let's take a closer look at JetElements addon.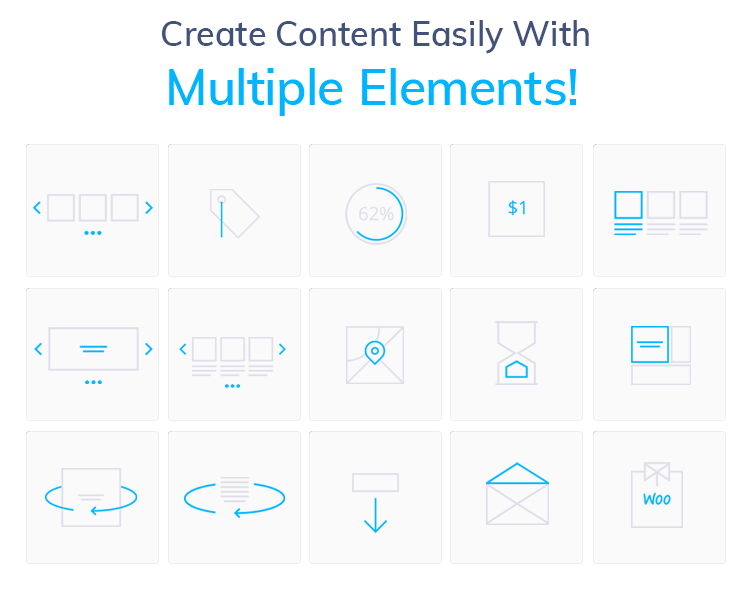 Advanced Carousel opens the wide range of JetElements modules. It lets one add slides using various animation effects and different backgrounds. Everything is quite simple and makes even a beginner feel at ease when using this awesome Carousel module.
Brands is another JetElements module that will help You showcase brands on Your website pages. It will definitely help You cope with this task on a professional level.
If Your website promotes services, one can't imagine it without pricing tables page. That's exactly the time when You might need JetElements Pricing Tables module. It allows organizing Your services lists with prices. You'll also be able to customize the pricing tables according to Your vision and specific needs.
Posts module is one of the brightest JetElements modules, which displays versatile posts layouts, post sliders, and carousels right on Your website pages. This module will certainly become an adornment of Your website.
Probably every site owner wants to surprise the visitors with animated content, but it's not always quite easy to add it. It can turn out to be a difficult challenge for those who want to fuel up the pages with animation. But there will be no more challenges with JetElements addon, that has Animated Box and Animated Text modules. They will help you make web page content attractive and really captivating.
Among other indispensable modules that will assist you in creating Your perfect website, you'll also get Circle Progress module, which will help you display your current projects using a variety of circle bars. There is as well Advanced Map module, using which one can add maps with pins.
You can add banners to the pages with the astonishing Banner module, and visualize the time spent on different projects using Countdown Timer module.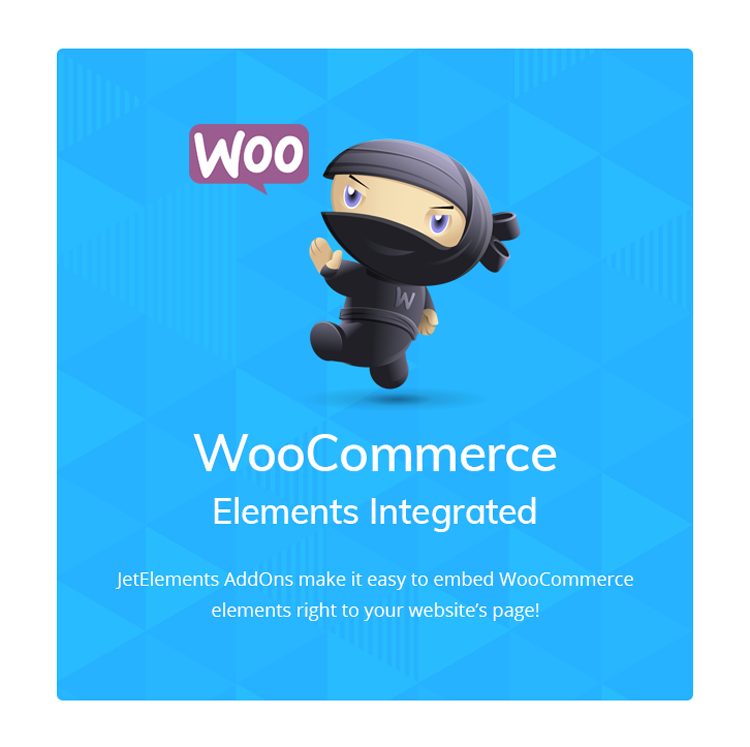 JetElements addon will empower You with the ability to display WooCommerce products, best sellers and top rated products using specific modules. It will provide tremendous help for those who are running online stores and want to use Elementor when building web pages.
Improved. Perfect
And what is the most important thing about JetElements, is that this addon continues to improve. In the updated version, released in September, there are multiple additional features and extra modules. You'll create pages of any complexity without any interference in the long and complicated lines of code.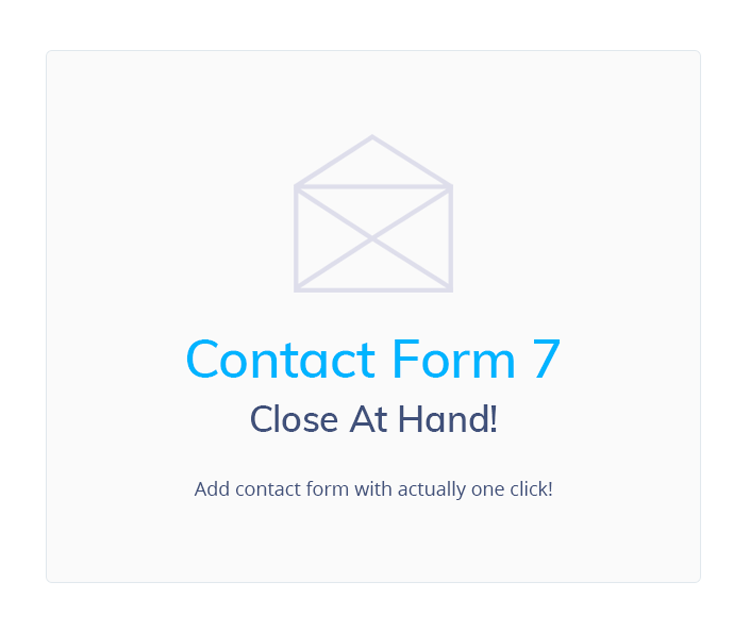 Contact Form 7 module will give You the ability not only to add but also style up different contact forms right from the Elementor builder page. The process will be very simple.
With JetElements v. 1.1.0 comes out brand new Images Layout module. It will provide You with the means to manage images layout on the pages in accordance with Your website appearance.
A Slider module will allow you to create slides with textual content and imagery.
Another great improvement is our new Download Button module. It allows adding a button to download files without using any third-party plugins. All You'll need to do is add the button module to the page's structure, and it will work out.
And there are still lots of improvements ahead, that will be added in the new Monstriod2 releases! So if You want to keep pace with the time and look to the future, this plugin will be an excellent purchase! It will certainly help You create unique pages in a few clicks!