All themes that are developed by Zemez comes with demo content. It is a very attractive bonus for customers. Besides the fact that demo content helps to understand where to put the information and what type of content it should be, it also gives you an opportunity to use different images, icons, logos, and other elements with your project. But, actually, themes with demo content gives you more possibilities.
What are the advantages of using demo content?
The same style for whole elements of the theme
When you preview the theme you look at complete product created in one style. The theme colors are combined, images size in the same for every item, icons created in one style, etc. These complete the appearance of the theme and that is the thing that you like the most. When you start to download your own content it may not suit the theme style.
When you can't find the elements that you liked when previewing the theme, the impression from the theme purchase becomes worse. That is why buying themes with demo content will be a better decision.
Simplifies the navigation
Also, when we build the site we need to use different navigation elements like sidebar, layouts, menu, etc. If you add navigation to the theme without demo content you will be tired with its customization. In this case, the demo content is a must-have for everybody, because it saves your time and simplifies the editing process. Instead of creating it from scratch you need only exchange the demo data with your existed one.
Will be useful for some widgets
When you add such widgets as icon list or smart post list you need prepared icons to fill it or prepared images to use them as featured for your posts. So, the demo visuals will be your best helper in doing that. Also, they will help you to keep the structure, the style and make your pages more catchy.
Troubles with importing demo images
As a usual thing, bugs can happen with everything. And what you should do if you face such a problem as images are linked to live demo after the installation. If after setting the sample data you inspect the image and it remains linked to the live demo of the template as you can see it in the screenshot below: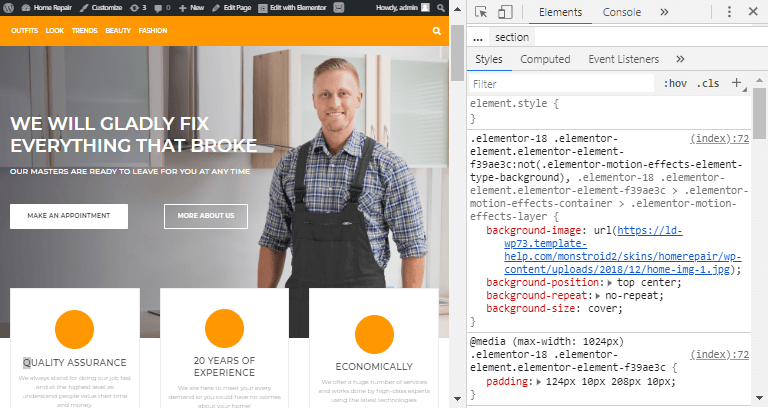 You should go to the Dashboard open Elementor section and find there "Tools". There click on "Replace URL" replace the live demo link with the link of your live site.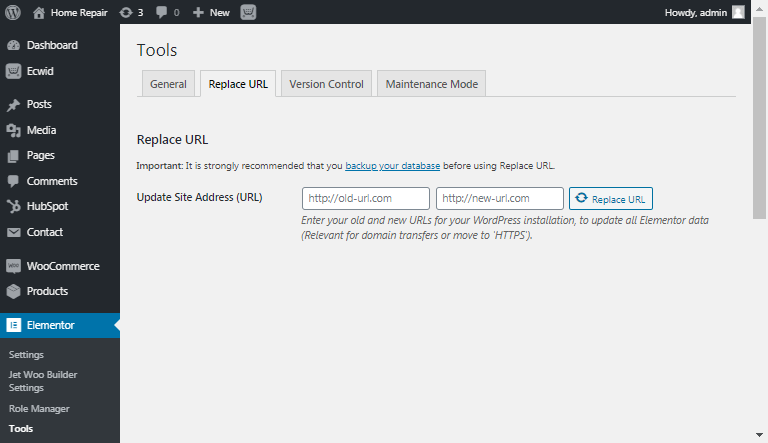 Following these tips, you will achieve the result you need. And if the problem isn't solved, ask our 24/7 live support specialists for help.