Some of the most askable questions that our team receives are questions about the WordPress plugin license key. This topic is important especially for those who work with WordPress themes for the first time. In this short article, we will puzzle out the possibilities of the license key, tell you where to find it, and show the solutions to some errors that our clients have faced.
A license key is a key that allows clients to activate a template during installation, as well as update plugins that are included in the theme pack. You cannot start using the theme without entering this key. You should enter it during the activation of the theme with the wizard plugin.
Learn more from this video tutorial "How to activate and update Jet Plugins (license key)"
The key is the ID order that the client receives in the invoice letter that comes on his e-mail once he has purchased the theme.
It looks like this: ID: XXXXX0tGI7BRJAFXXXX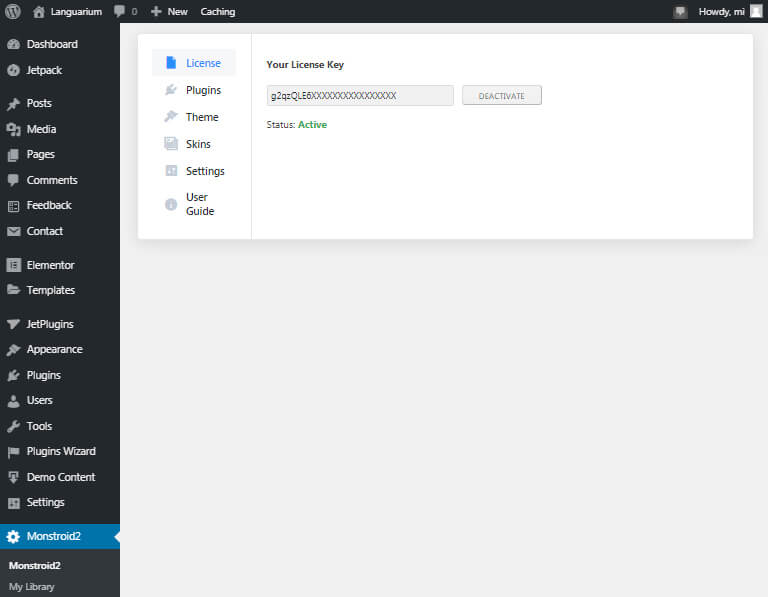 The Errors that Can Happen with the WordPress Plugin License Key
Sometimes it may happen that the client cannot update the plugin as in this case.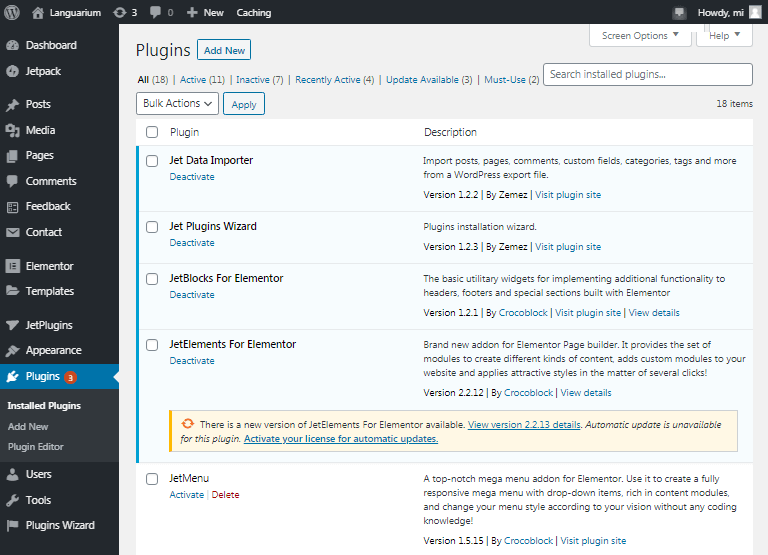 Then you need to activate the WordPress plugin license key for Jet plugins. To make this step you should go to the JetPlugins tab and find the Dashboard section there. Click on the License Manager and put your order ID (license key) into the field.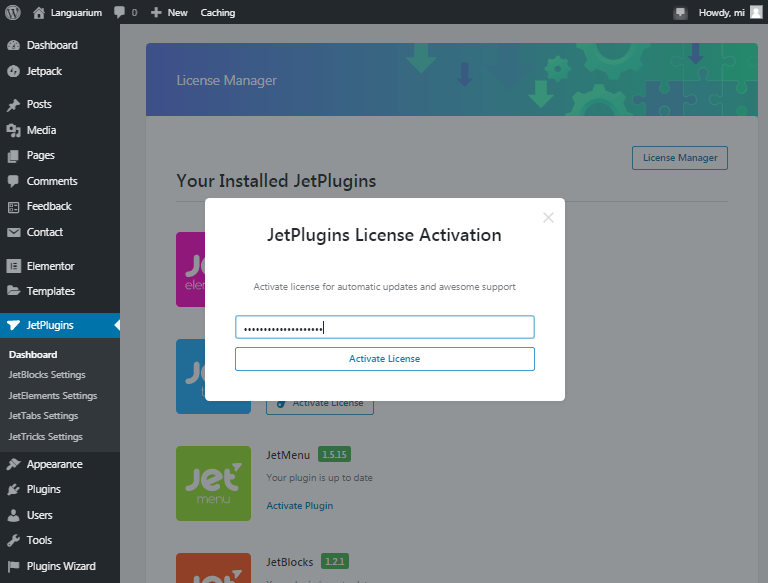 When the client enters the key and sees the "No more activations left" error, that means he is already using the license on another domain or localhost and he needs to either deactivate it or buy a developer license.
If you have run into other problems connected with the license key you can always write to us and ask the questions. We will receive you the solution as soon as possible. Congratulations! Now you know how to activate the WordPress plugin license key and you can continue working with your website!